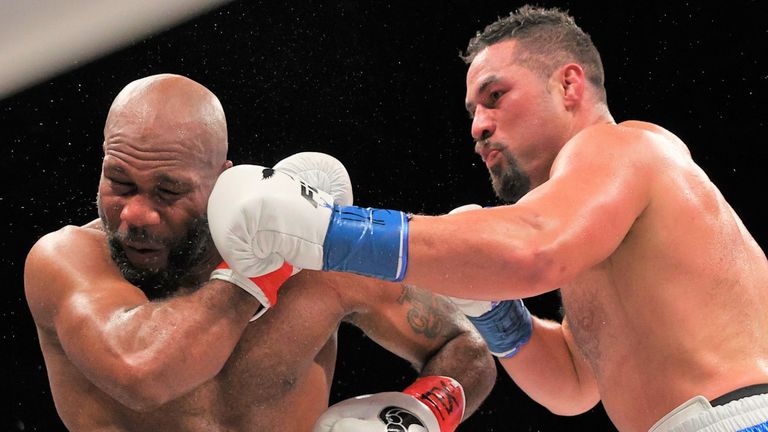 Joseph Parker pounded Shawndell Winters to a halt in the fifth round to stake his claim for a big-name heavyweight fight.
The New Zealander had been absent from the ring for eight months after a suspected spider bite forced him out of an October fight with Derek Chisora, but he returned with an explosive stoppage win over Winters in Texas.
Pumping out a stiff jab, Parker was quick to display his hand speed, and he whipped a crisp left hook onto Winters in the first round.
Parker hammered in a right hand at the end of the second, sparking a response from Winters, who fired back with thudding shots of his own.
Cranking up the pressure, Parker unloaded a booming right hand and Winters wilted down by the ropes in the closing seconds of the third round.
Source: Read Full Article