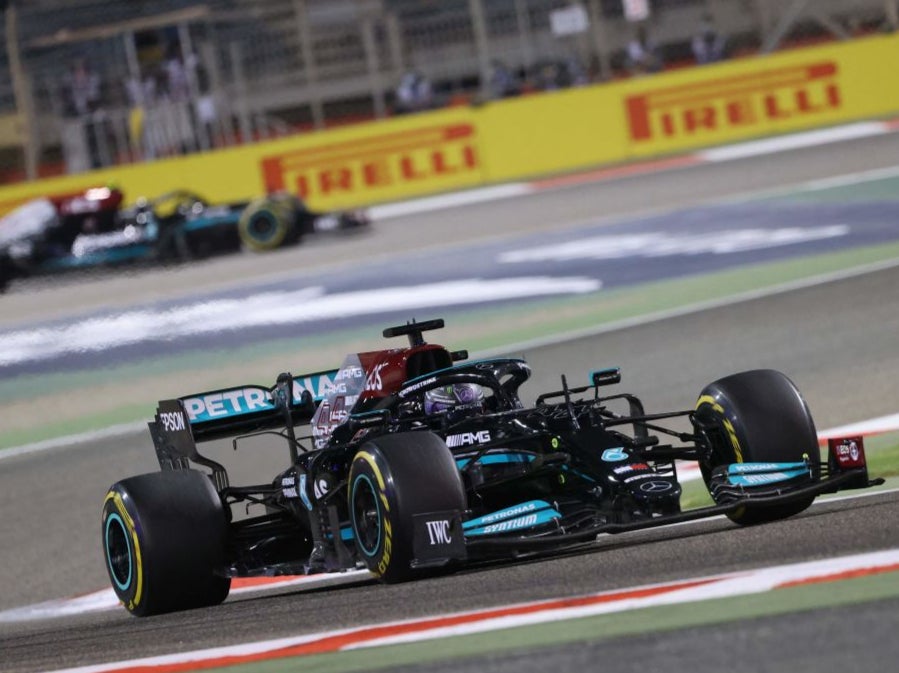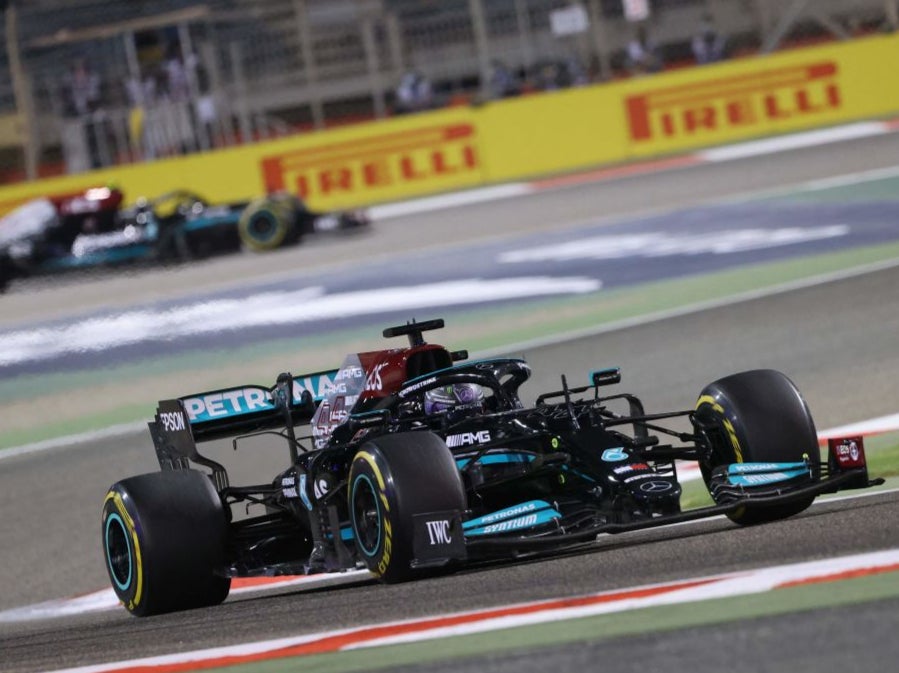 Lewis Hamilton in action
A brand new Formula One season starts on Sunday, with the 2021 calendar opening in Bahrain.
Sir Lewis Hamilton is the reigning drivers' champion, but he'll start in second on the grid behind Max Verstappen of Red Bull, who has impressed in the lead-up to the big start. His team-mate Valtteri Bottas is third, with Charles Leclerc in fourth despite his fears that Ferrari were set for another difficult season – he finished only eighth in the standing last year.
The Bahrain Grand Prix last year was noable for being the scene of Romain Grosjean's horror smash, though the former Haas racer has virtually revisited the spot of his accident recently. Hamilton won that race ahead of Verstappen last year, with Alexander Albon also on the podium. All the current drivers will be keen to get off to a good start in the first race of the season, with Emilia Romagna next in line and the Portuguese and Spanish Grand Prix soon to follow on the new season schedule.
Independent Rugby Newsletter
Live Rugby union coverage direct to your inbox every week
Read our privacy notice
Independent Rugby Newsletter
Live Rugby union coverage direct to your inbox every week
Read our privacy notice
READ MORE
Mick Schumacher: Michael's son 'super excited' ahead of 'emotional' F1 debut at Bahrain GP
West Ham's Jarrod Bowen apologises for old tweet using 'N-word' 
Lewis Hamilton returns amid uncertainty as Max Verstappen bids to end dynasty
Should football boycott the Qatar World Cup? 
How Ollie Watkins epitomises England's identity under Gareth Southgate
ANOTHER WIN FOR HAMILTON
Lewis praises the team and the sport after his first win of the new season.
"It's the first time we've seen fans for a long time. So proud of what F1 has been able to do and what a difficult race that was! Max was all over me right at the end but just about held him off."
VERSTAPPEN SPEAKS
"It's a shame but you also have to see the positives. We put the fight to them and it's great to start the year like that."
TOP TEN FINISH
1 – Hamilton
2 – Verstappen
3 – Bottas
4 – Norris
5 – Perez
6 – Leclerc
7 – Ricciardo
8 – Sainz
9 – Tsunoda
10 – Stroll
HAMILTON WINS THE BAHRAIN GRAND PRIX
Hamilton does it! The fireworks are going off and Lewis Hamilton just does enough to hold off Max Verstappen, who finishes second. Bottas is going for the extra point with the fastest lap.
Lap 56/56
It is just under one second between the two at the start of the final lap. Verstappen uses the DRS to close the gap and he'll have just one opportunity more to overtake and win the race.
Lap 55/56
Hamilton leading and just keeping Verstappen at bay. Through toward the main straight they go and it looks as though the Brit has down enough to keep his rival a second behind. A huge final lap coming up.
Vettel 10-second time penalty for the collision with Ocon.
Lap 53/56
Under half a second between the top two. Verstappen bides his time – and the Red Bull man passes him! A question over whether he passed while off the track…and indeed Verstappen is instructed to hand back to Hamilton. Incredible scenes.
Perez up into fifth, Leclerc sixth.
Lap 52/56
Well inside the final five laps now – there's 1.3 seconds between first and second. Verstappen needs to get within a second to be able to make his move – and the Mercedes man locks up and goes wide, costing enough of a gap to allow his rival to close the gap.
Lap 49/56
Seven laps to go and Verstappen is fewer than 2.5 seconds back from Hamilton. Looks like we'll have a huge finish on our hands when the Red Bull driver decides to make his move.
Source: Read Full Article