By mid-morning on Sunday, Euston Station was already a claret-and-blue sea. On the line to Watford Junction, Aston Villa supporters flooded out at the stop for Wembley Central, with a vibrant soundtrack of chants accompanying their walk to the stadium. They were determined to revel in, as a dad explained to his son holding a foil trophy featuring a pasted image of Jack Grealish, their "escape from league reality. Today, we can dream."
The Carabao Cup final was more than an occasion for them, it was a release – a dose of fantasy and a dollop of hope.
For Manchester City supporters, the build-up experience was enjoyable, but it was also routine. They have watched their team lift this trophy in four of the last six seasons and their relationship with silverware is a consistent, committed one.
Download the new Independent Premium app
Sharing the full story, not just the headlines
In previewing the game, Tyrone Mings echoed his manager Dean Smith's sentiment that it was a battle of "massive underdogs against a world-class team," admitting "we know we have to bring our A game to Wembley because anything less could lead to embarrassment."
For all this meant to Villa, their progressive start in the opening minutes was unsurprising. They did not roll up to simply roll over for City.
There was some early jabs: Anwar El Ghazi's header over the bar and Fernandinho having to react to clear Mbwana Samatta's inviting cross into the area. But you cannot get away with almost hurting Pep Guardiola's behemoths.
On 20 minutes, City provided a trademark move, cleverly worked, in which Raheem Sterling attracted multiple markers before he fed Rodri. The midfielder lobbed a pass over the defence towards the undetected Phil Foden, who headed back to Sergio Aguero. The marksman's volley brushed Mings as he tried to block it and evaded goalkeeper Orjan Nyland.
Villa's "escape" was already under threat. The fear was that this would turn into a typical heavyweight-trampling-the-hopefuls tale, which gained credence on the half-hour mark.
City were awarded a corner despite the ball rebounding out off Ilkay Gundogan after a tussle with Grealish. The Germany international delivered the deadball, which Rodri headed in to double City's cushion as Smith protested on the touchline. It never looked a corner because it never was.
City naturally turned up the swagger, with their poetry in possession causing all sorts of headaches for the opposition. Villa could have folded like so many before them have done, but this was their release, their dose of fantasy.
Today was a day for them to dream and Samatta, who used to imagine he was Didier Drogba, was living his out. As half-time approached, John Stones fell over while trying to deal with a bouncing throw-in, allowing El Ghazi to deliver a good cross which the first Tanzanian to play in the Premier League met with a diving header.

Ratings: Villa vs City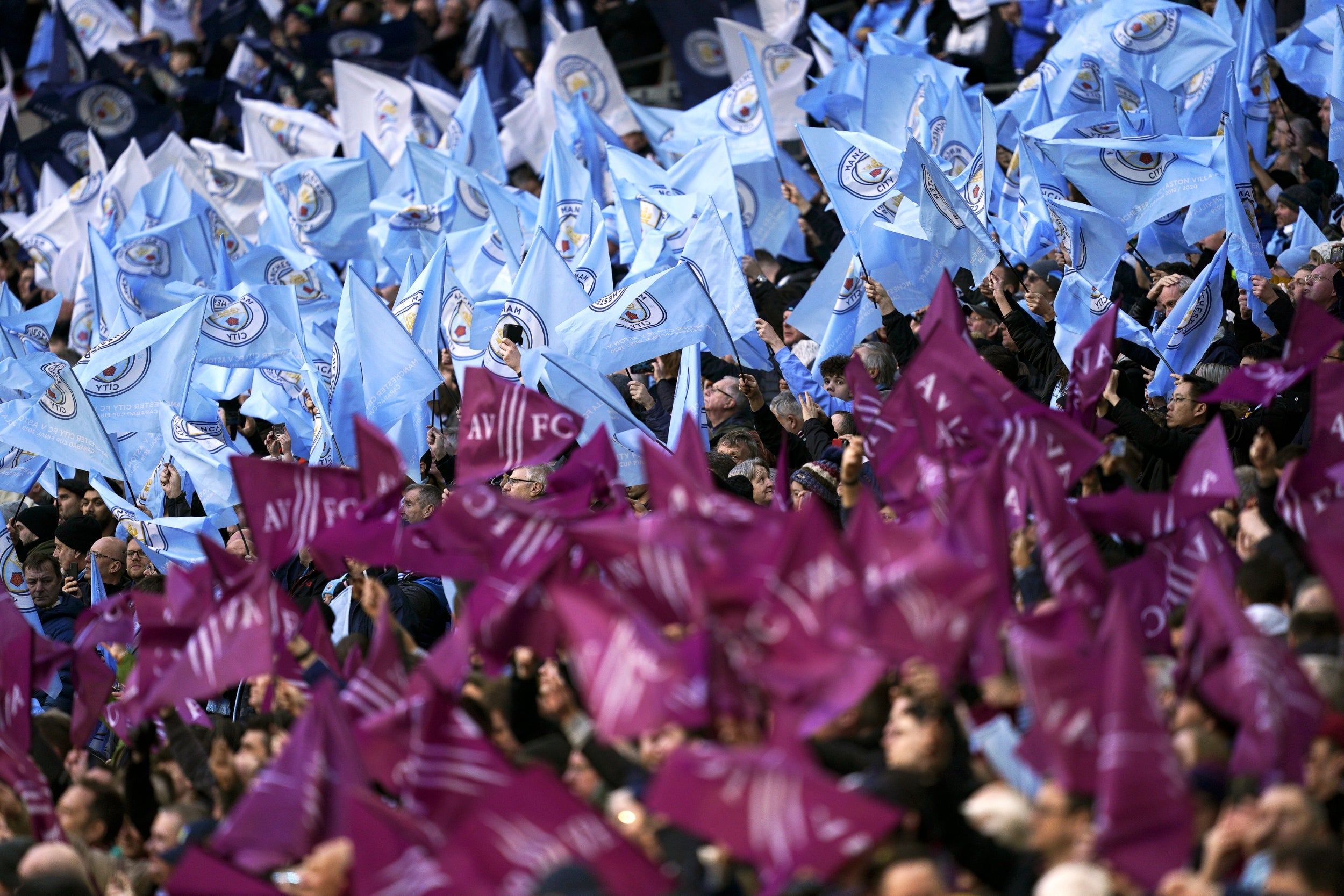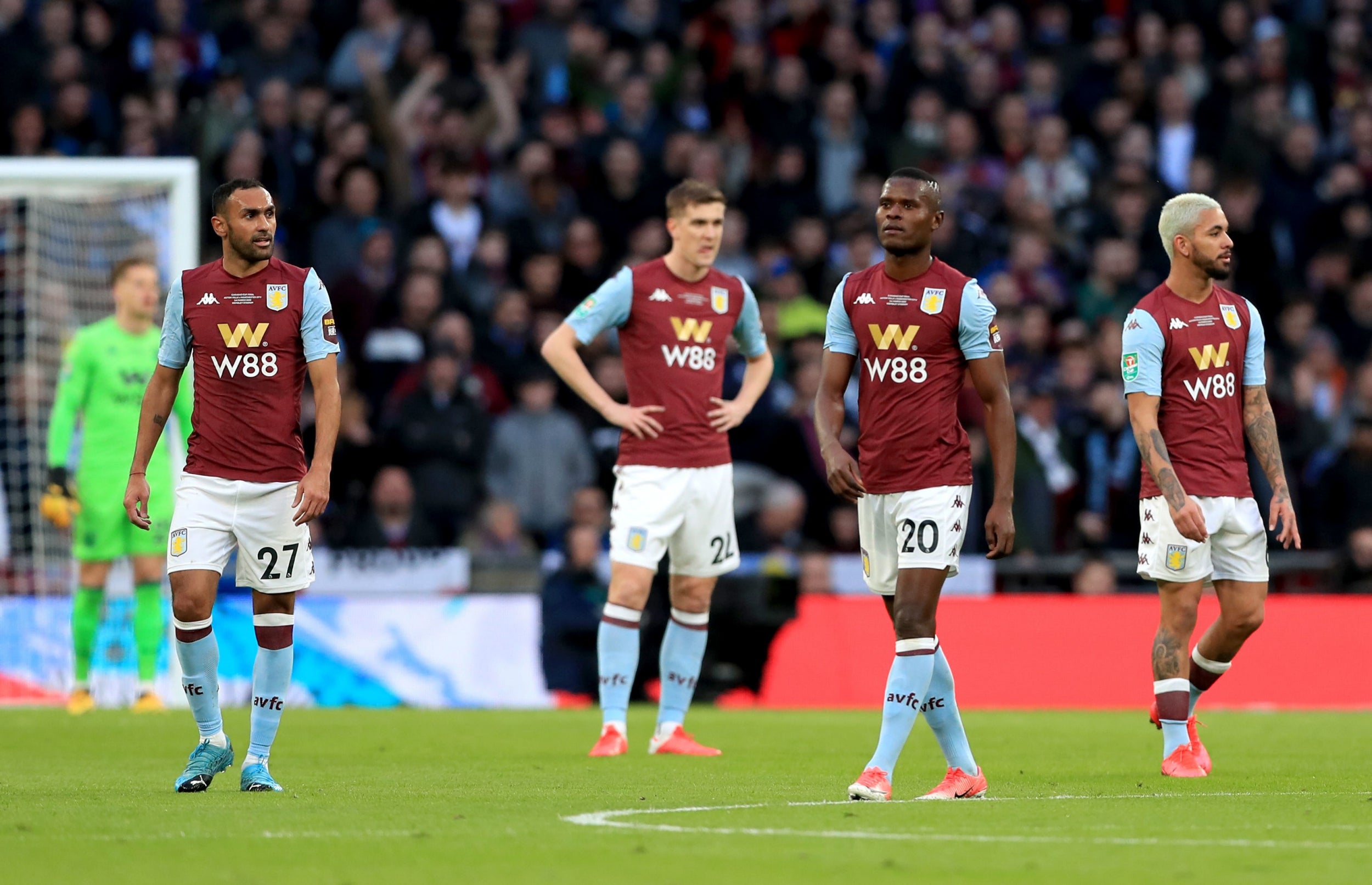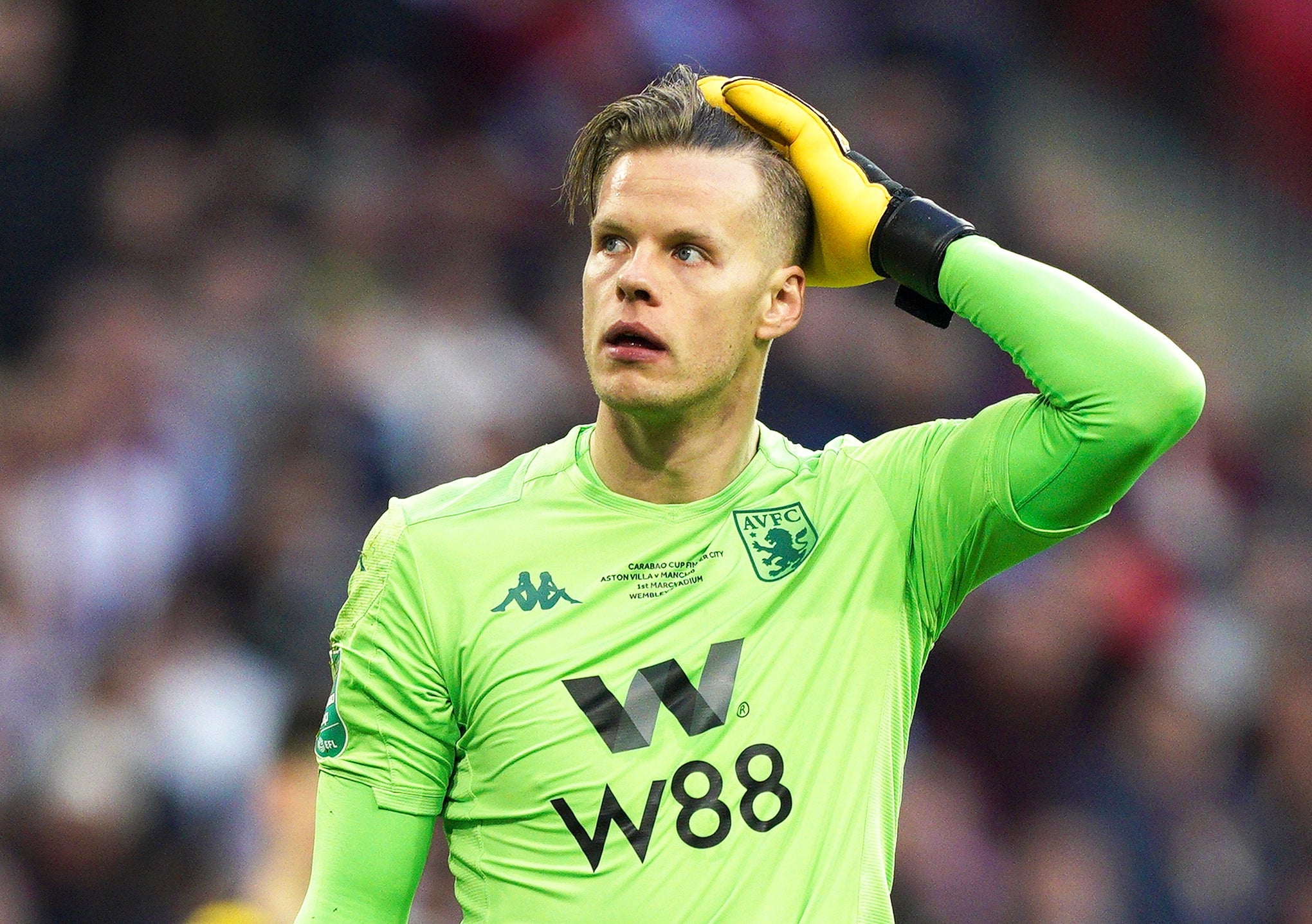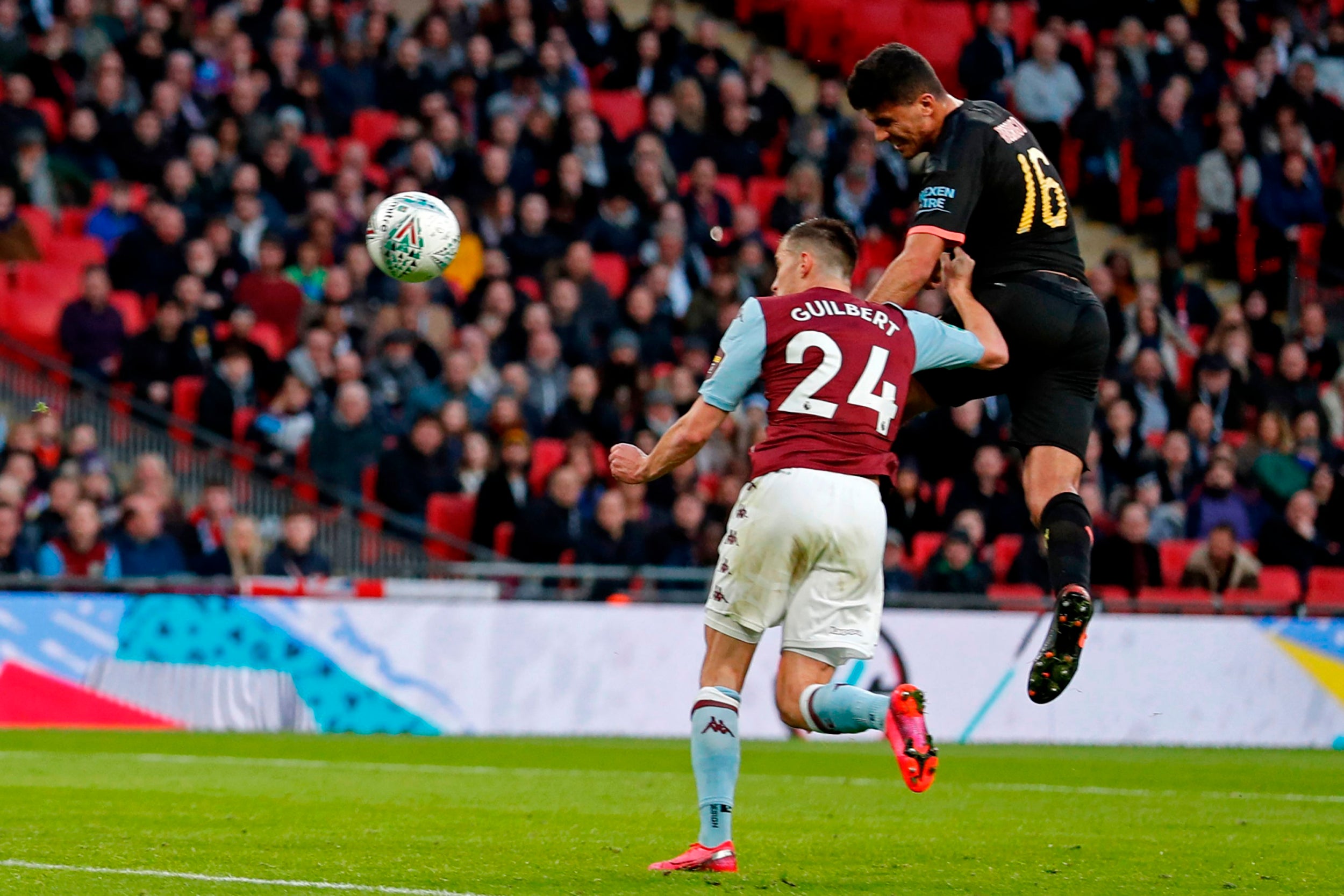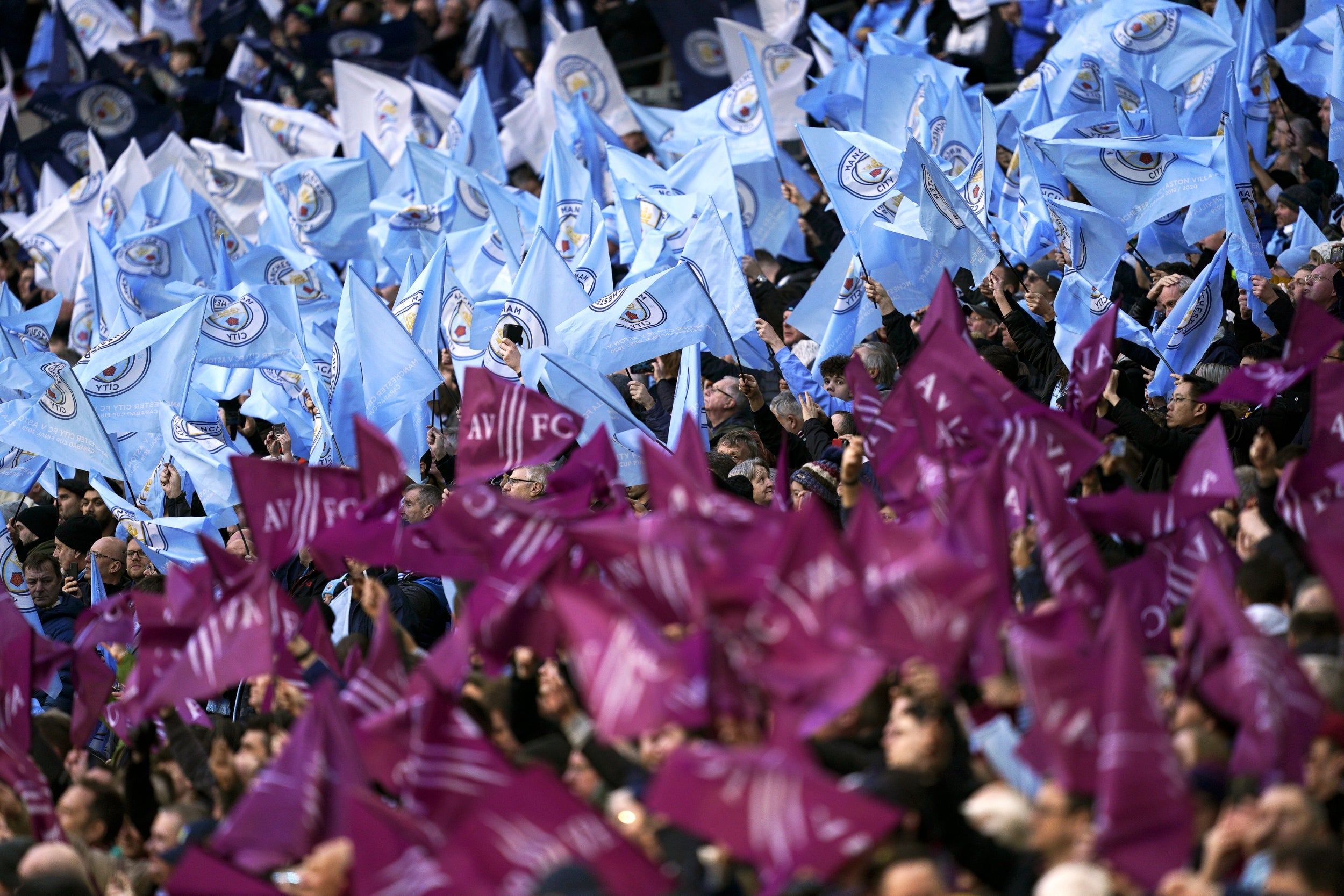 1/25

Aston Villa vs Man City: Player ratings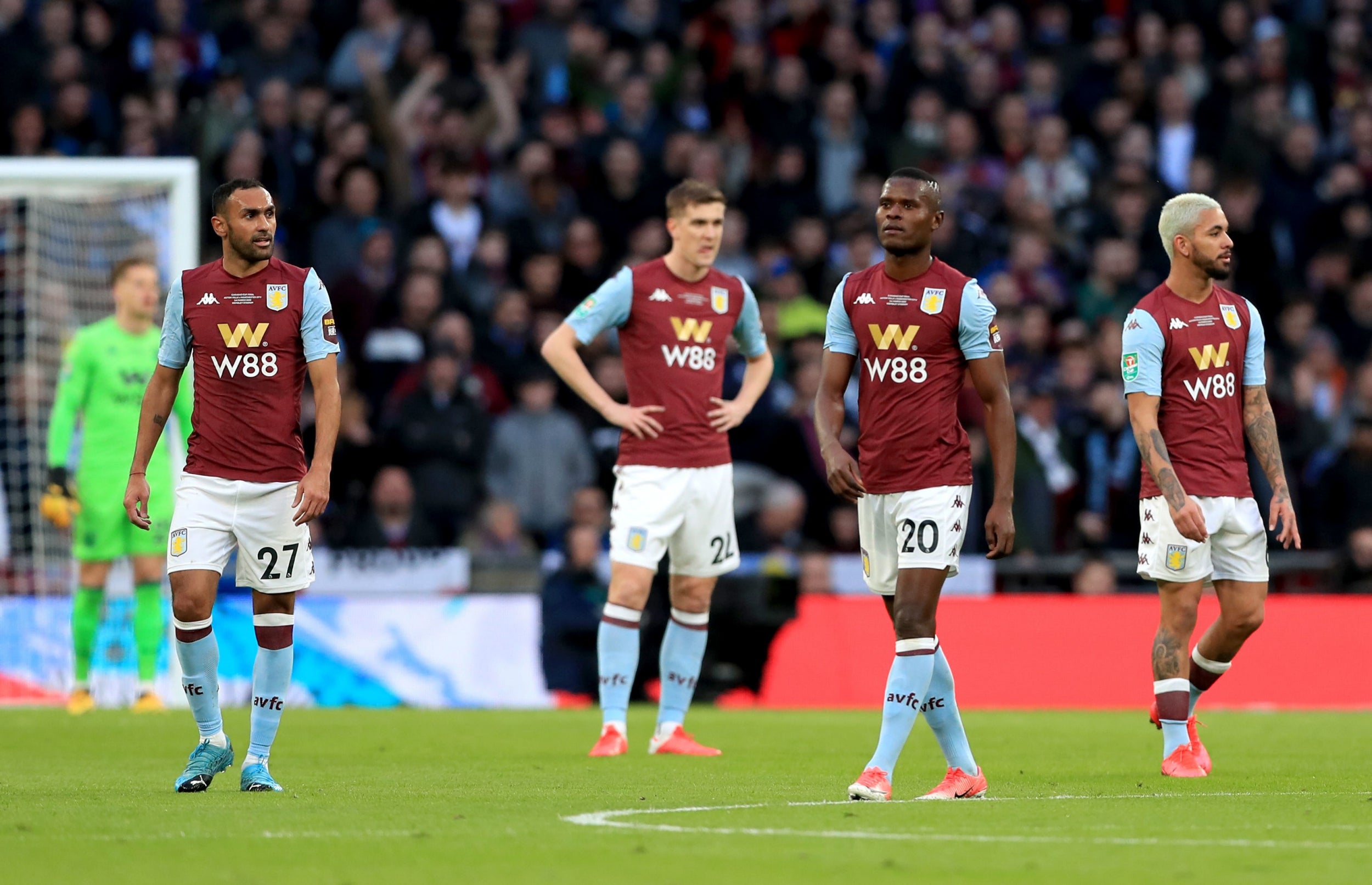 2/25

Aston Villa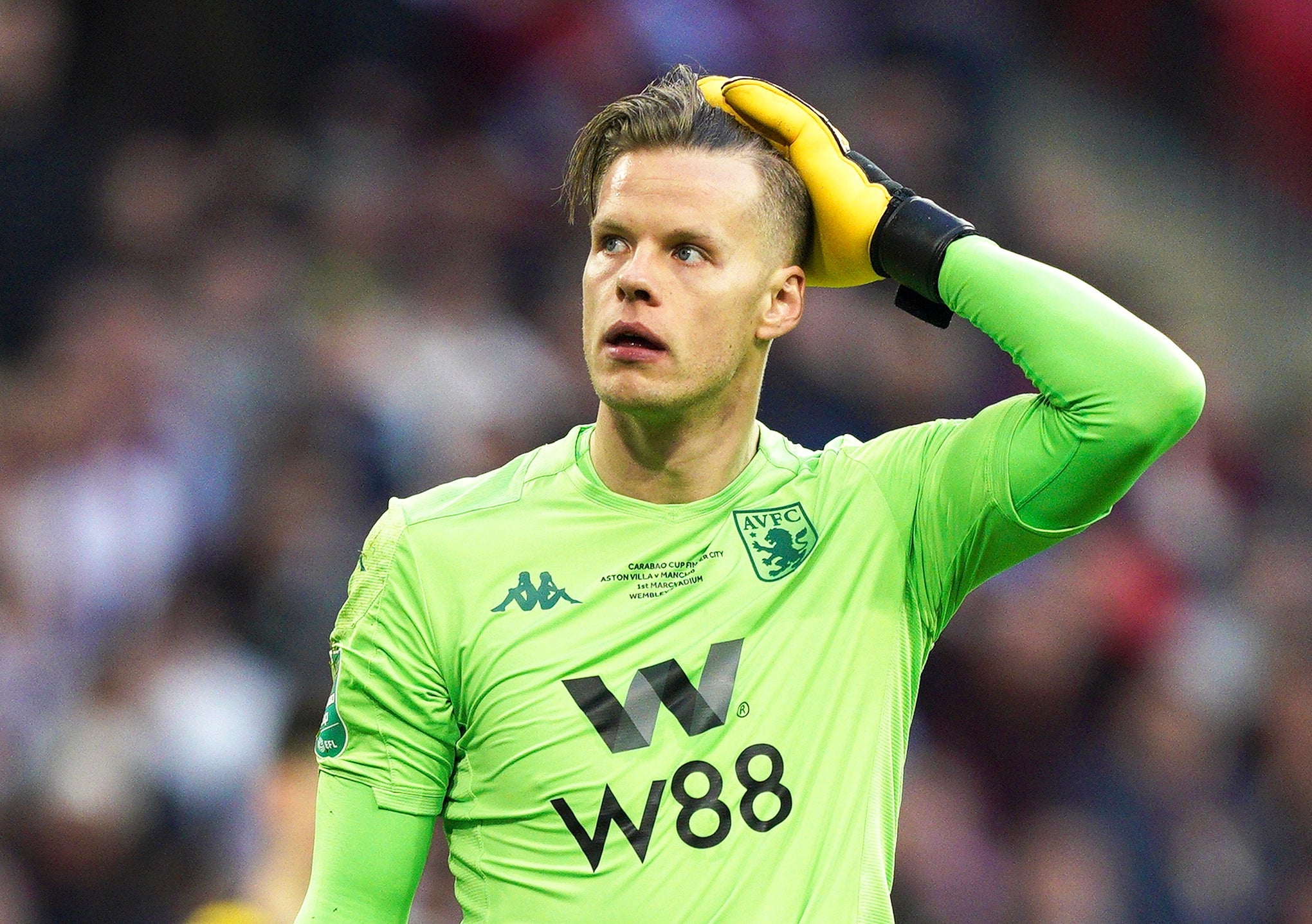 3/25

Orjan Nyland – 6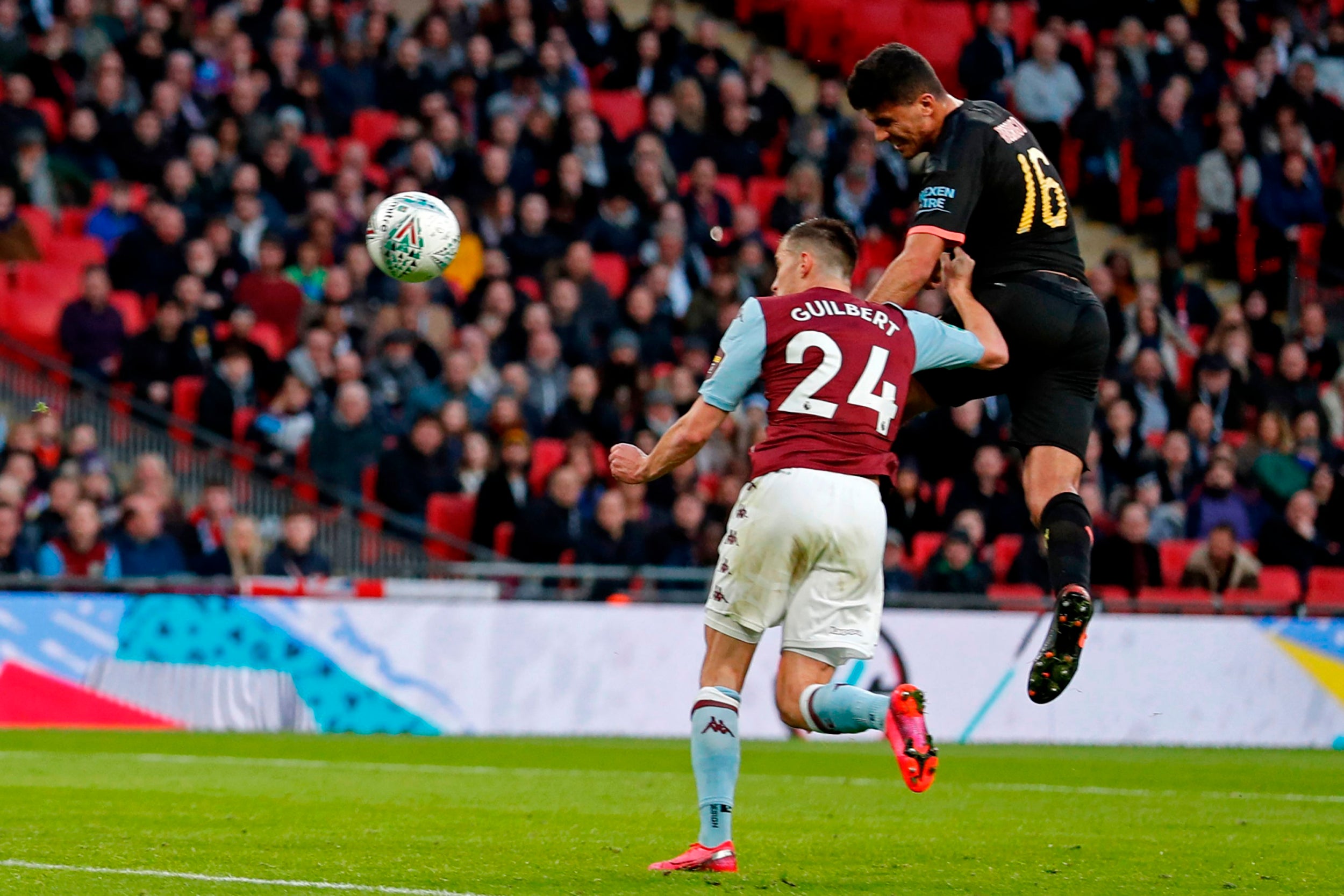 4/25

Frederic Guilbert – 6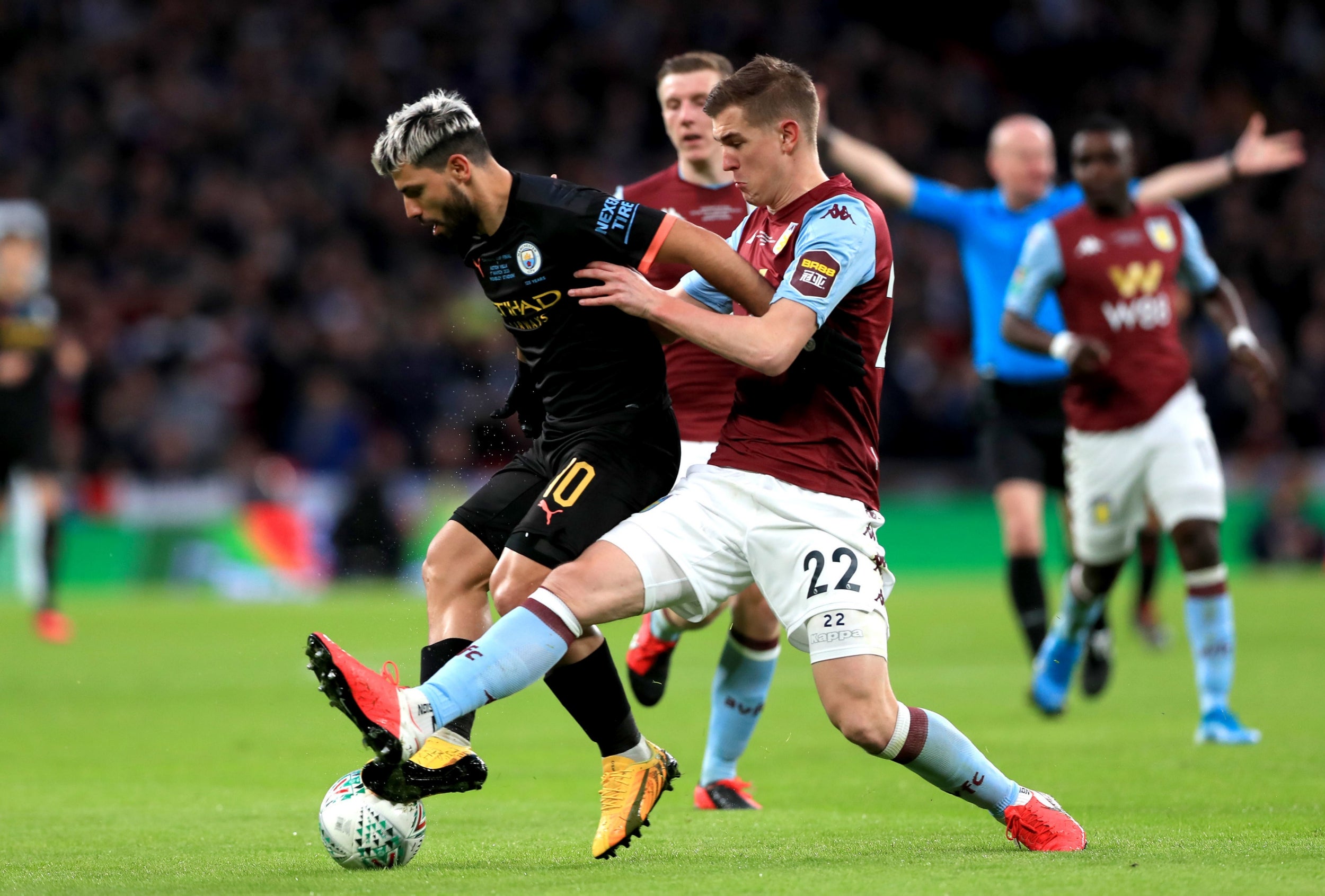 5/25

Bjorn Engels – 6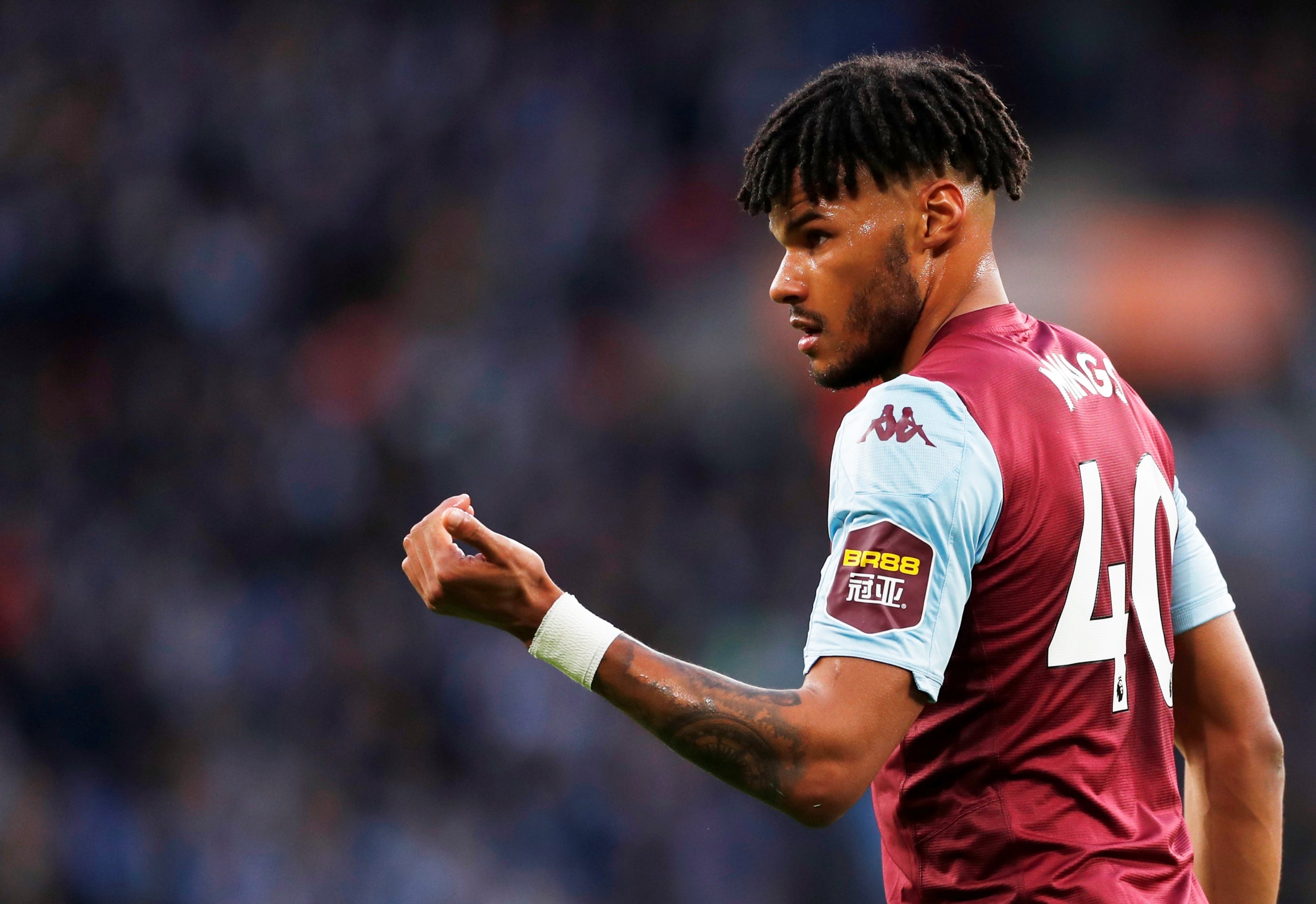 6/25

Tyrone Mings – 7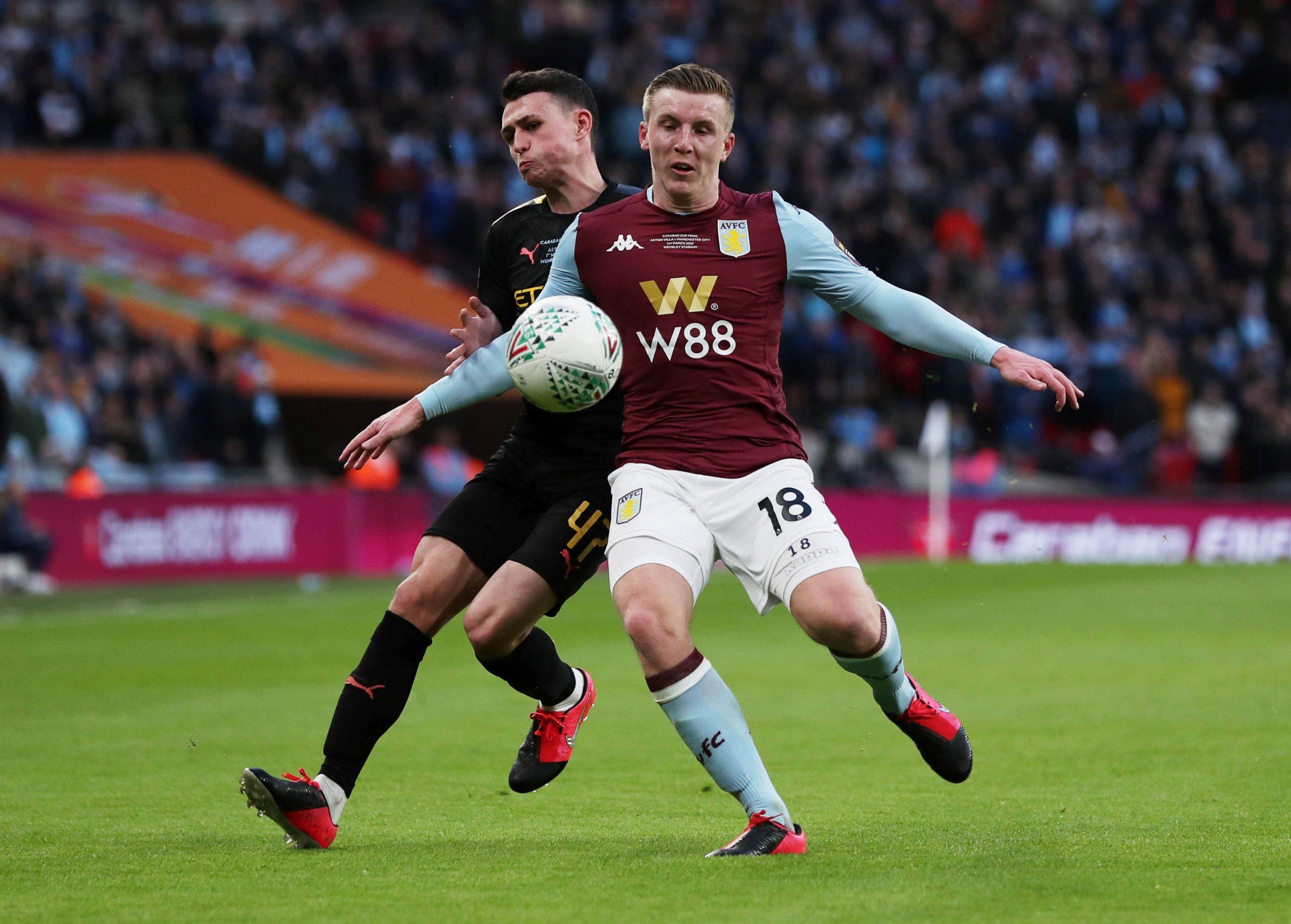 7/25

Matt Targett – 6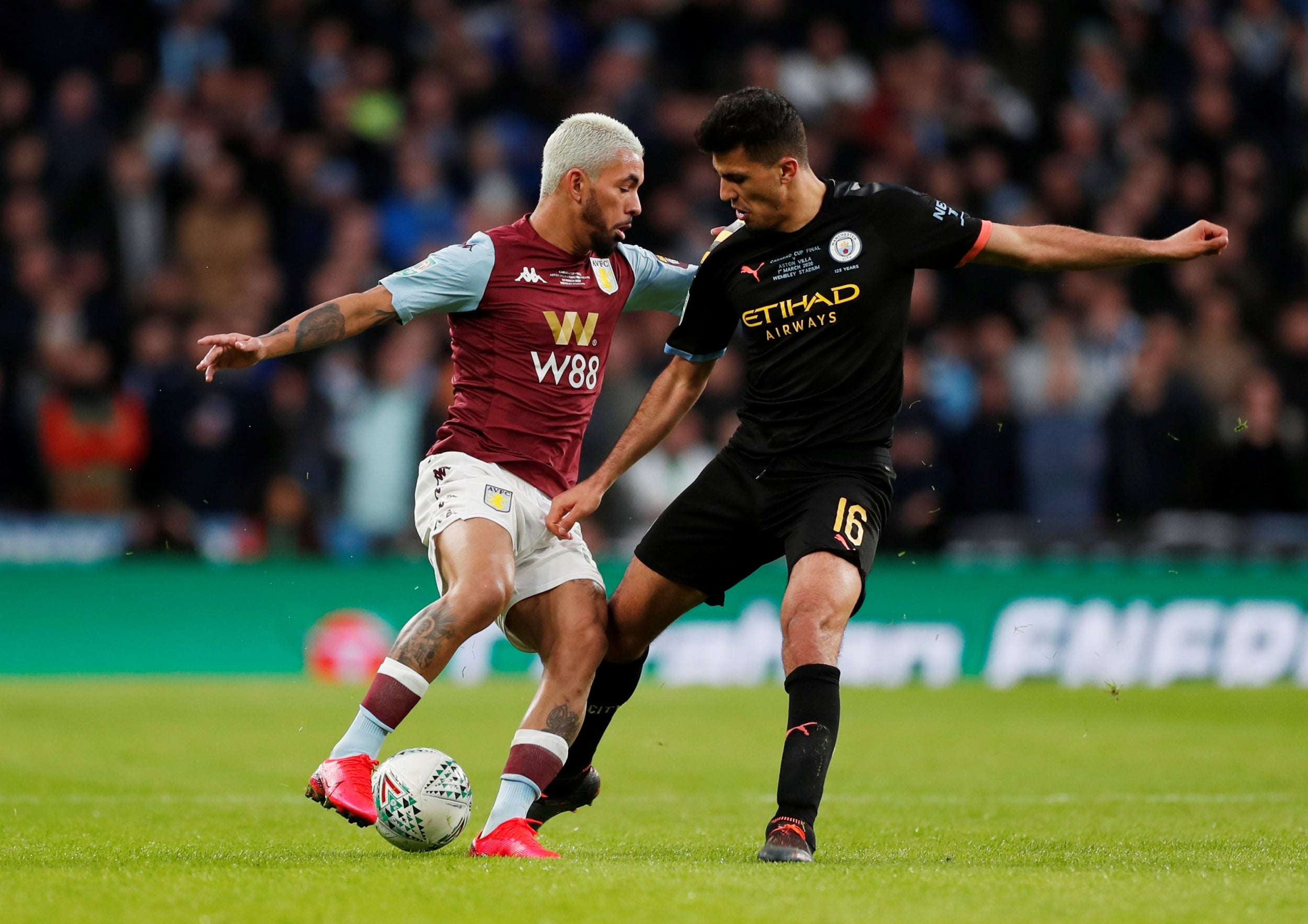 8/25

Douglas Luiz – 6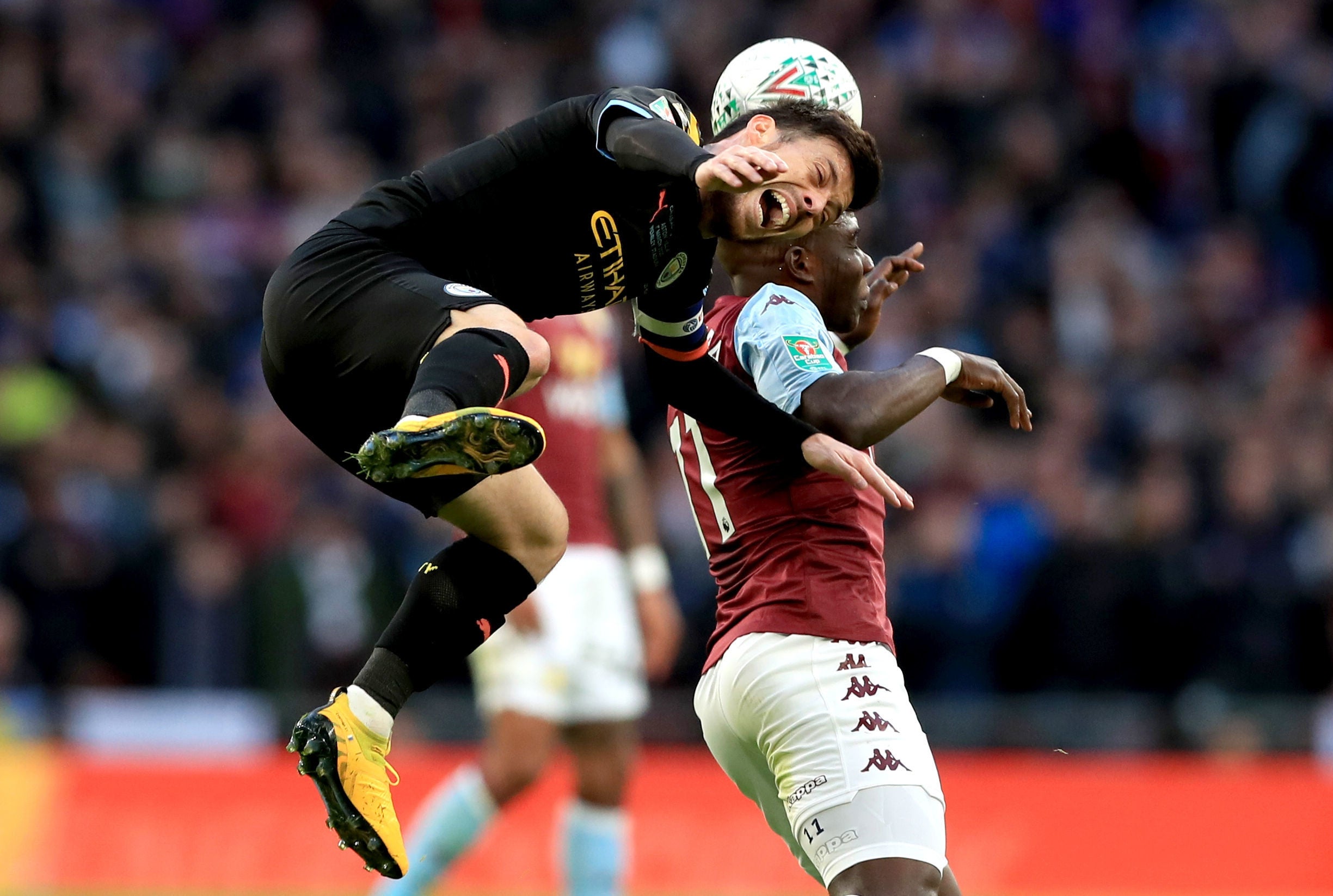 9/25

Marvelous Nakamba – 6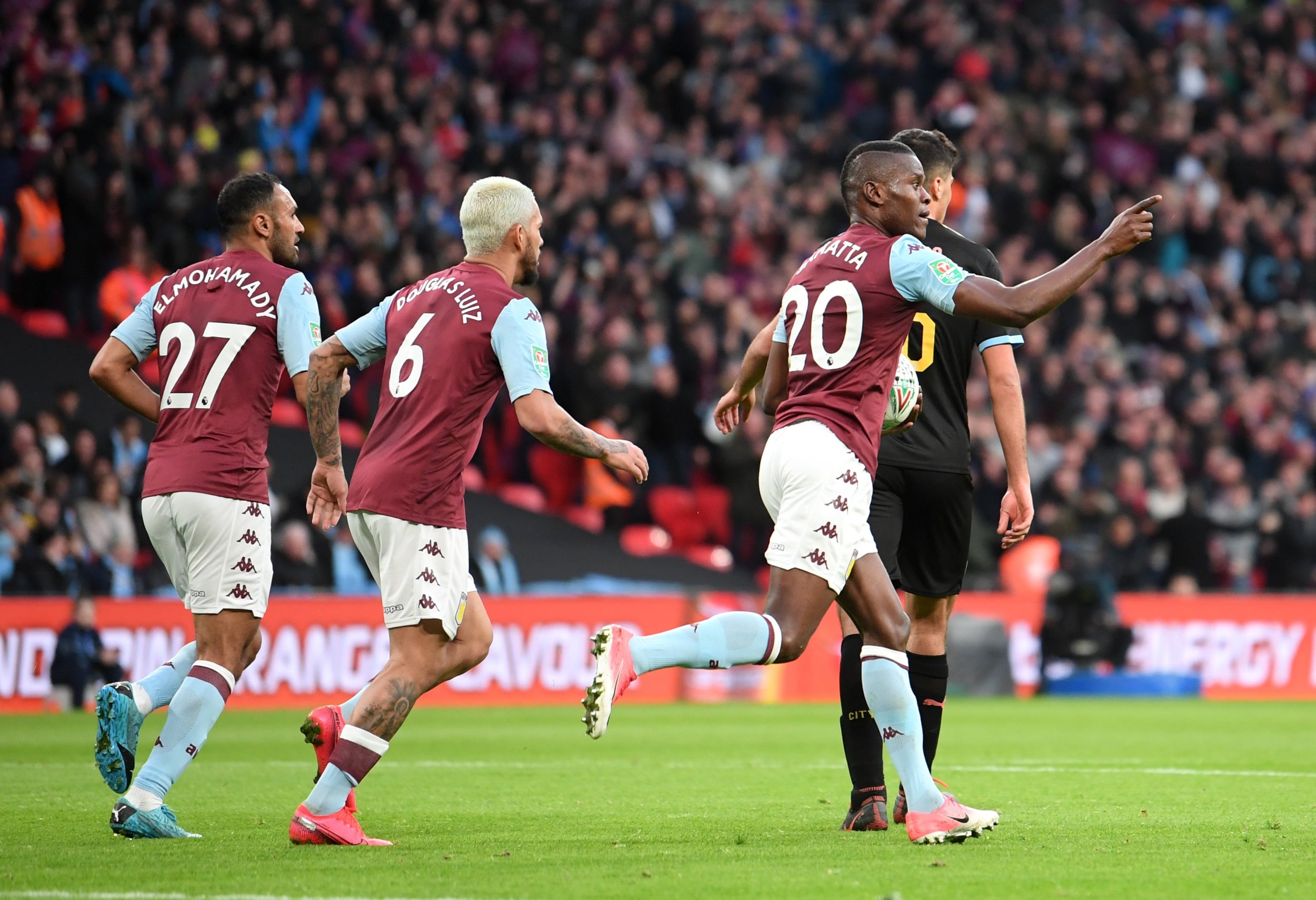 10/25

Ahmed El Mohamady – 6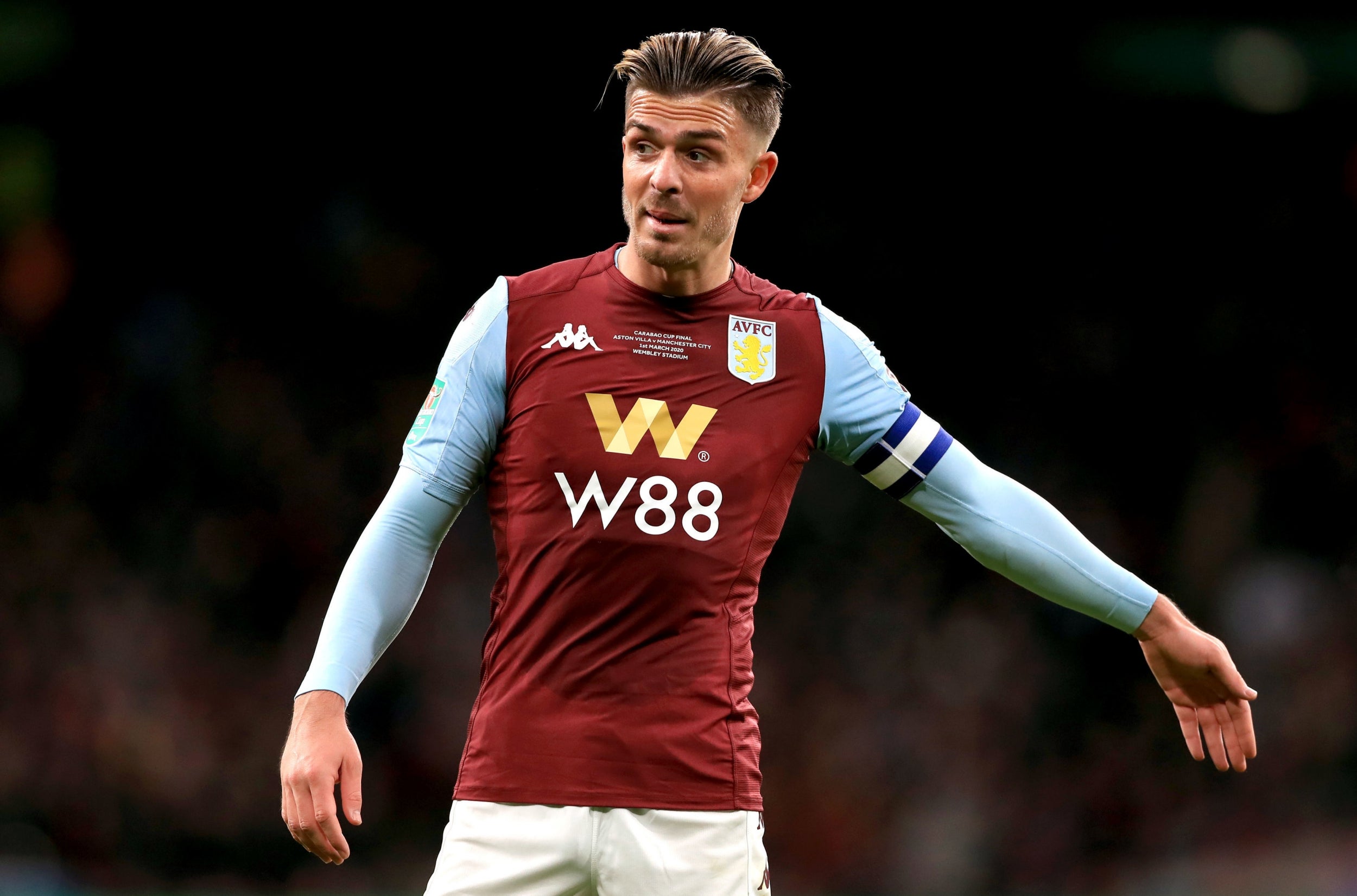 11/25

Jack Grealish – 6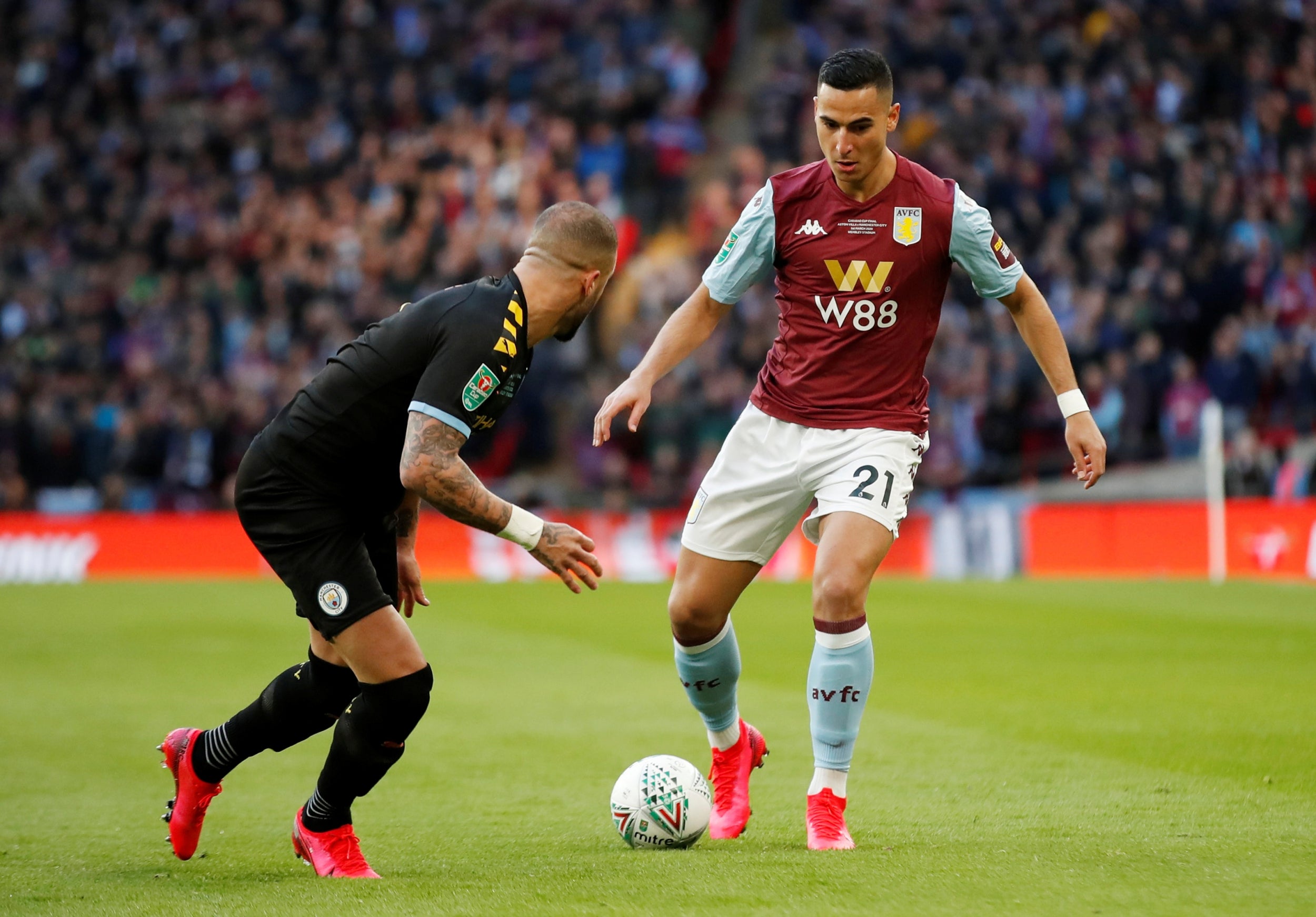 12/25

Anwar El Ghazi – 7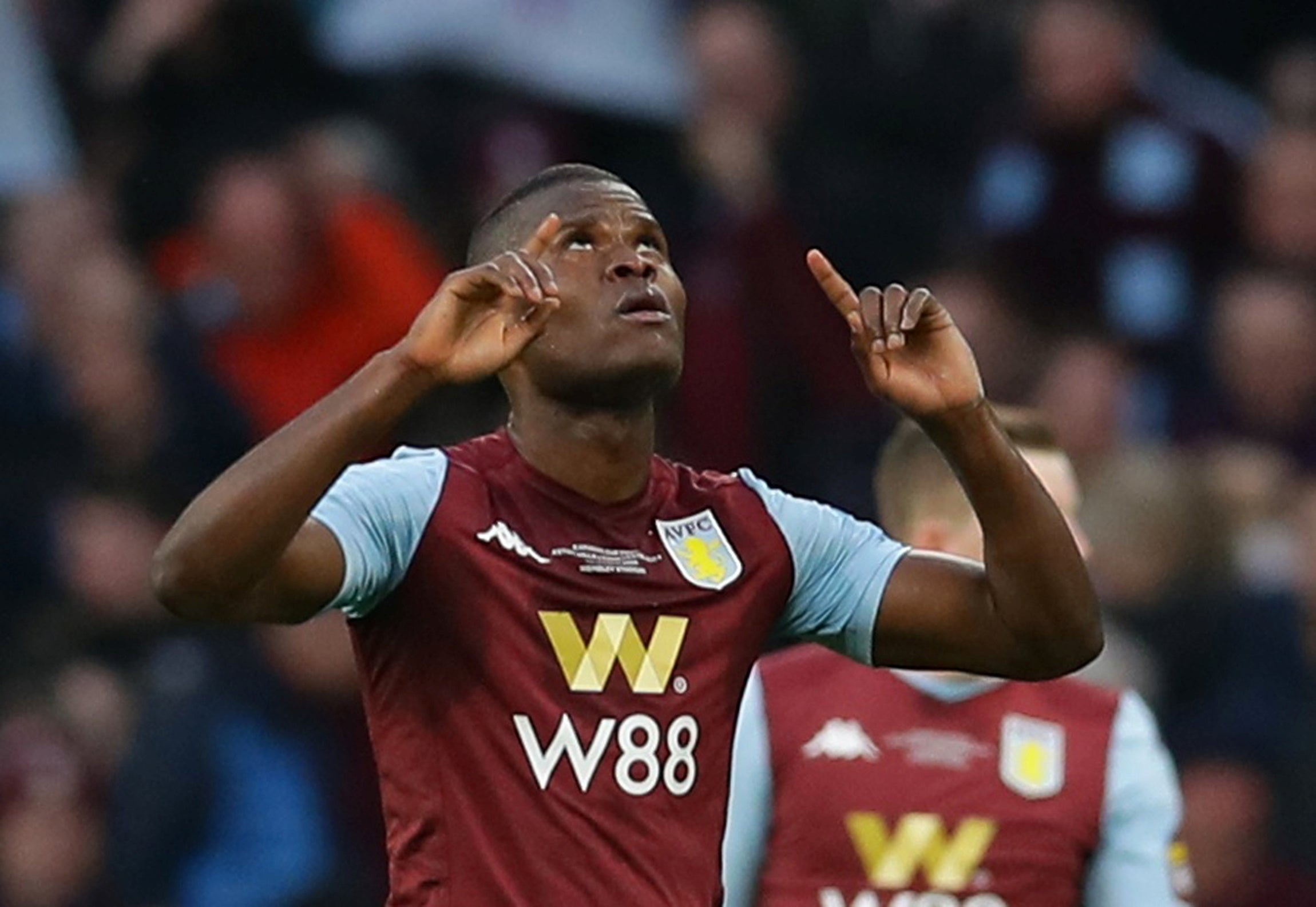 13/25

Mbwana Samatta – 7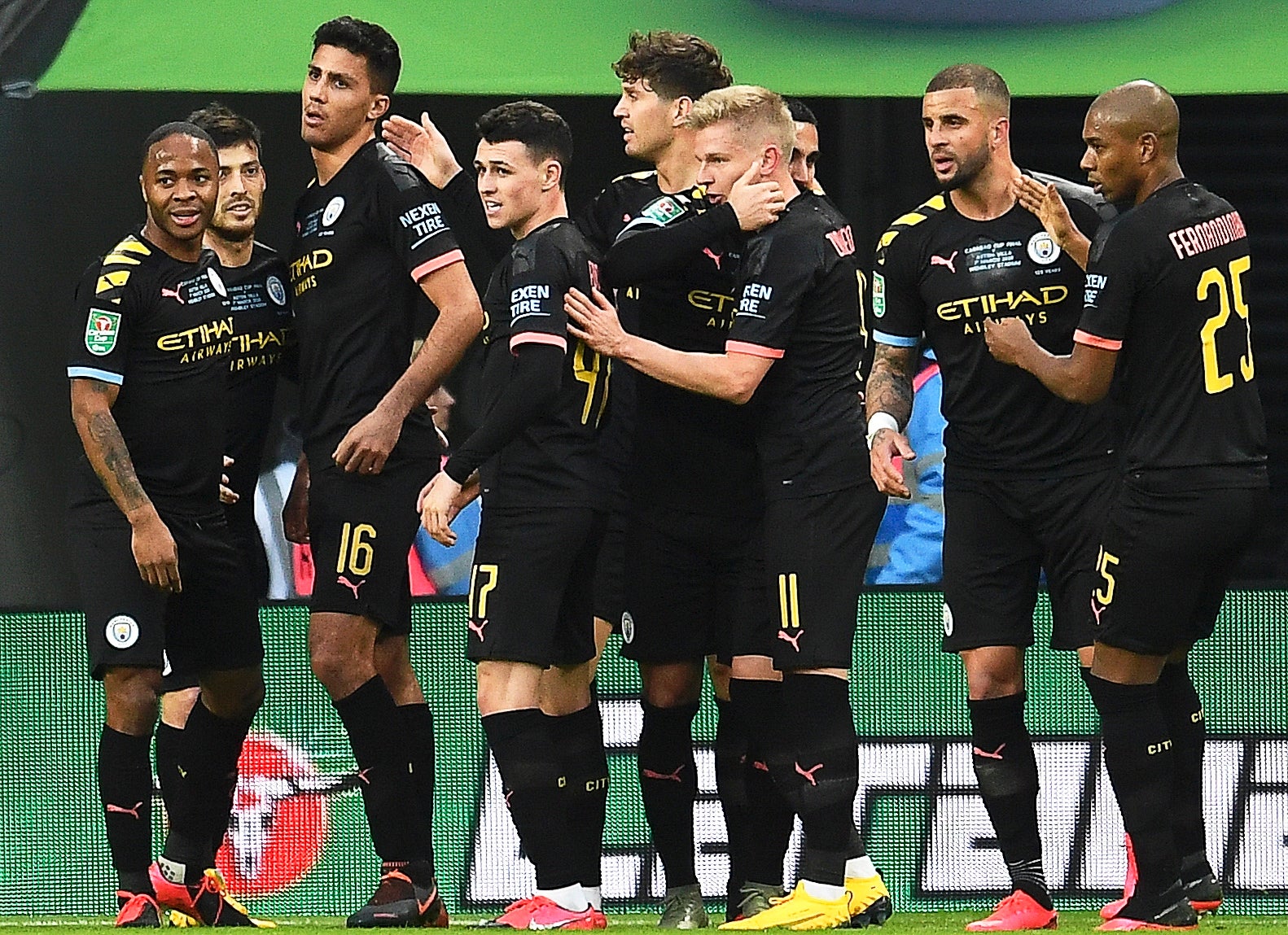 14/25

Man City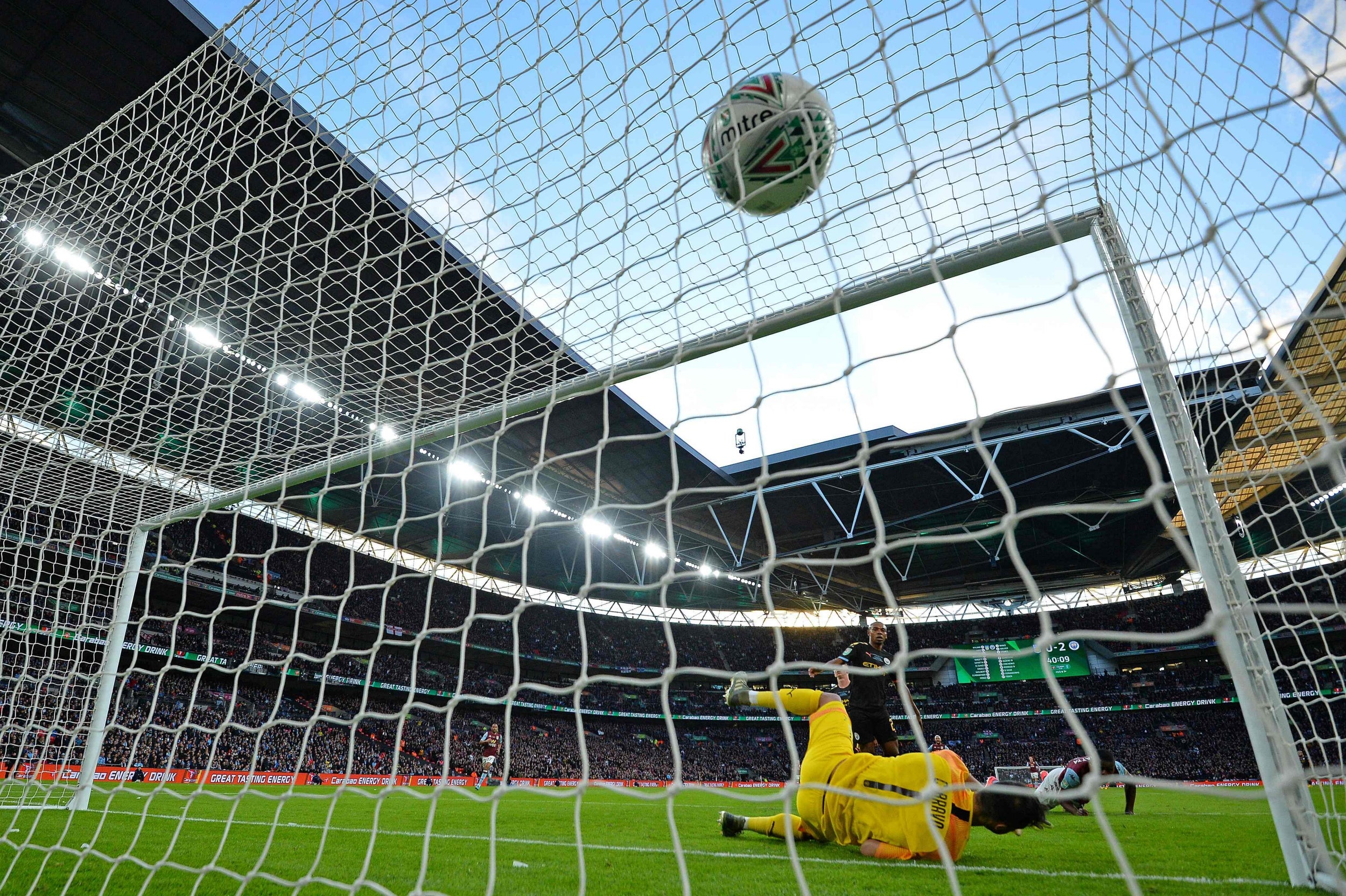 15/25

Claudio Bravo – 6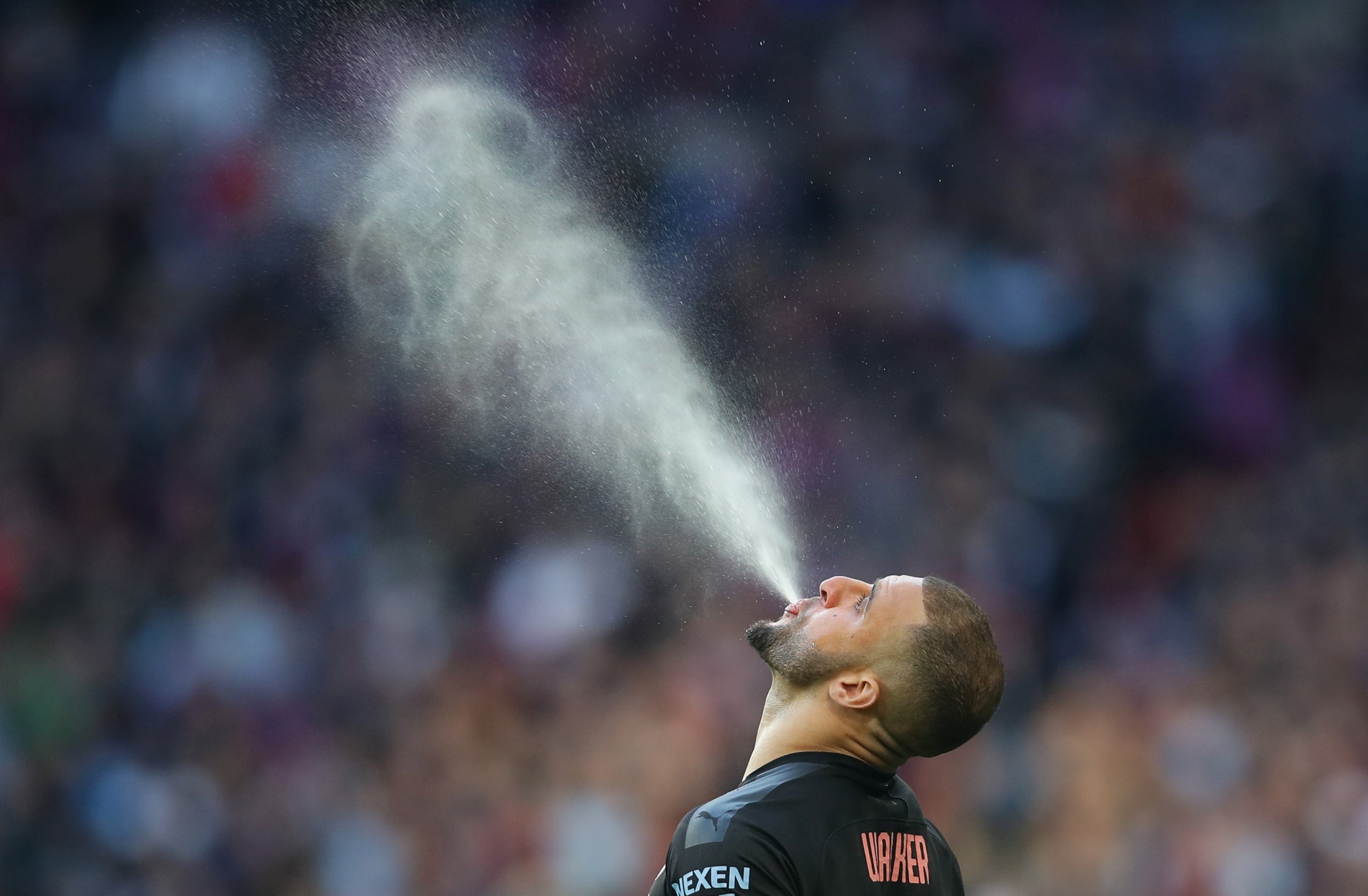 16/25

Kyle Walker – 6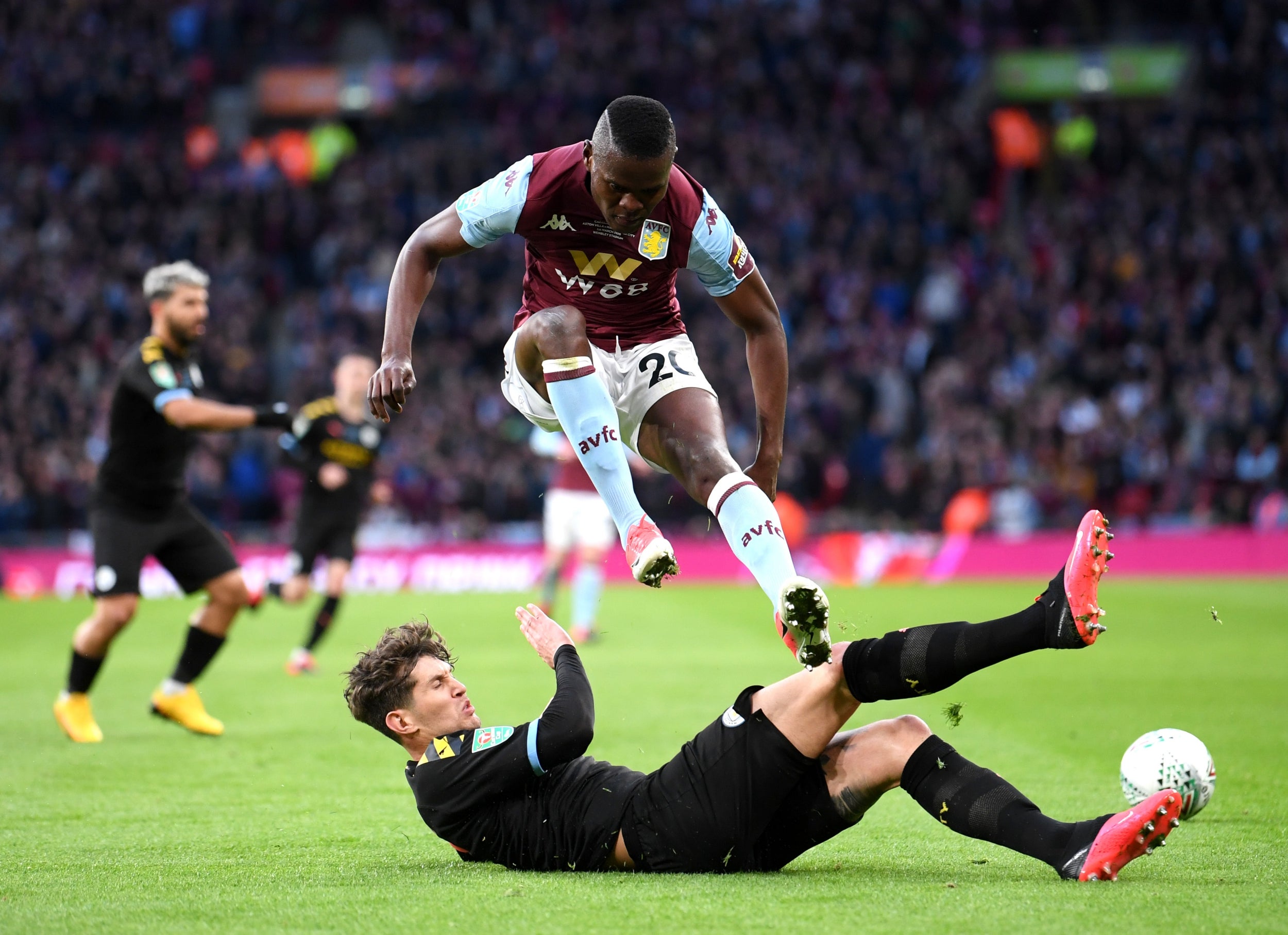 17/25

John Stones – 5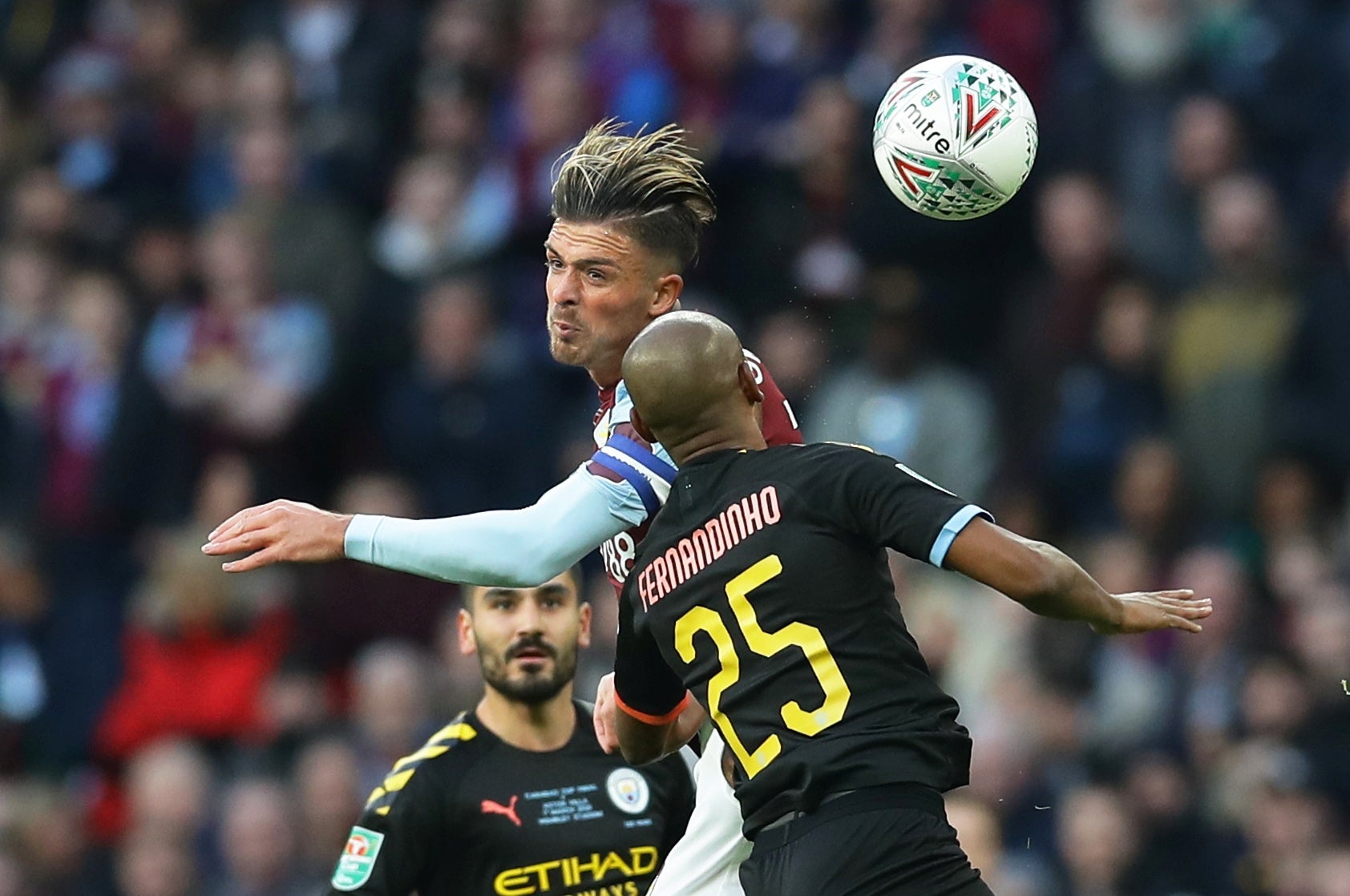 18/25

Fernandinho – 6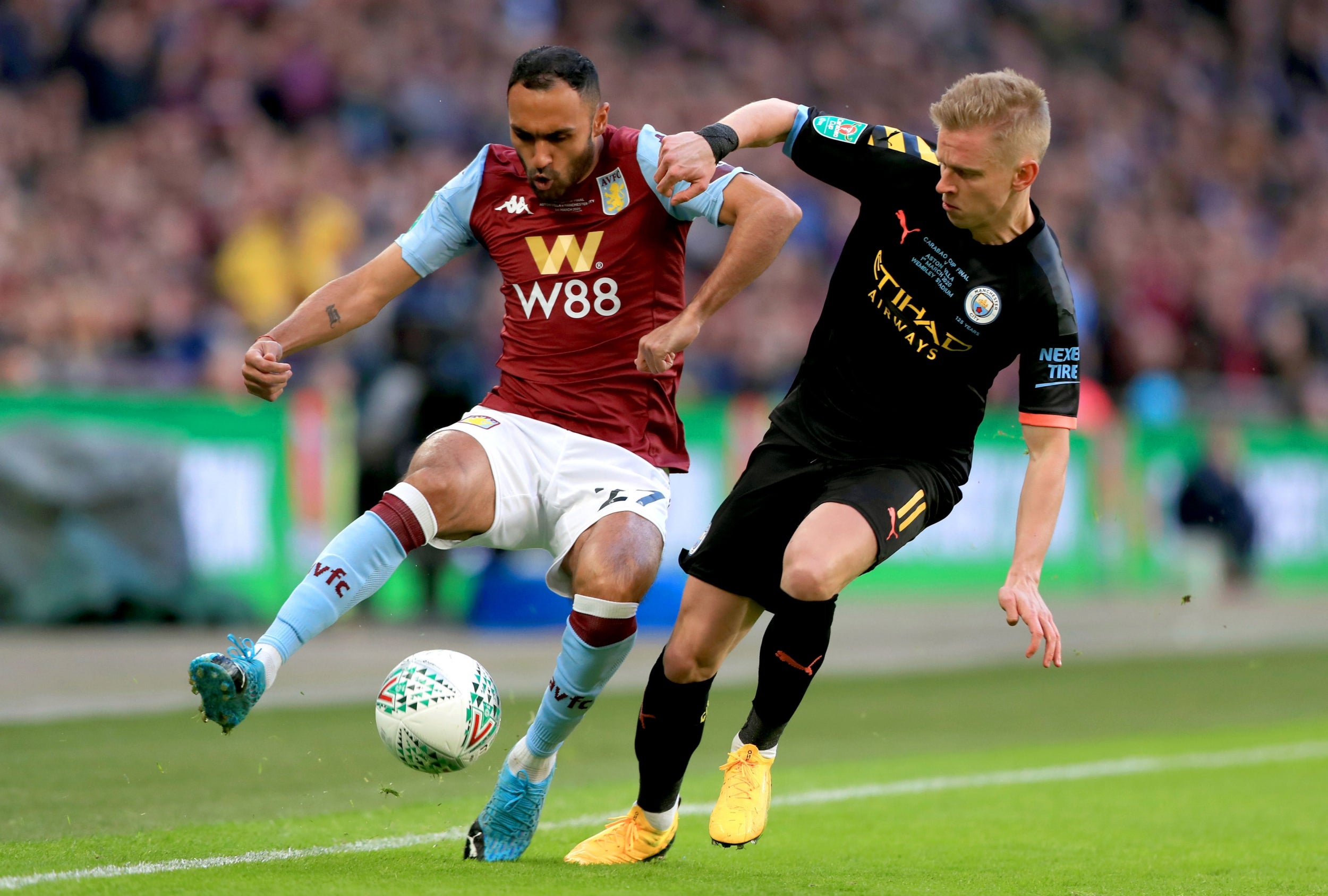 19/25

Oleksandr Zinchenko – 7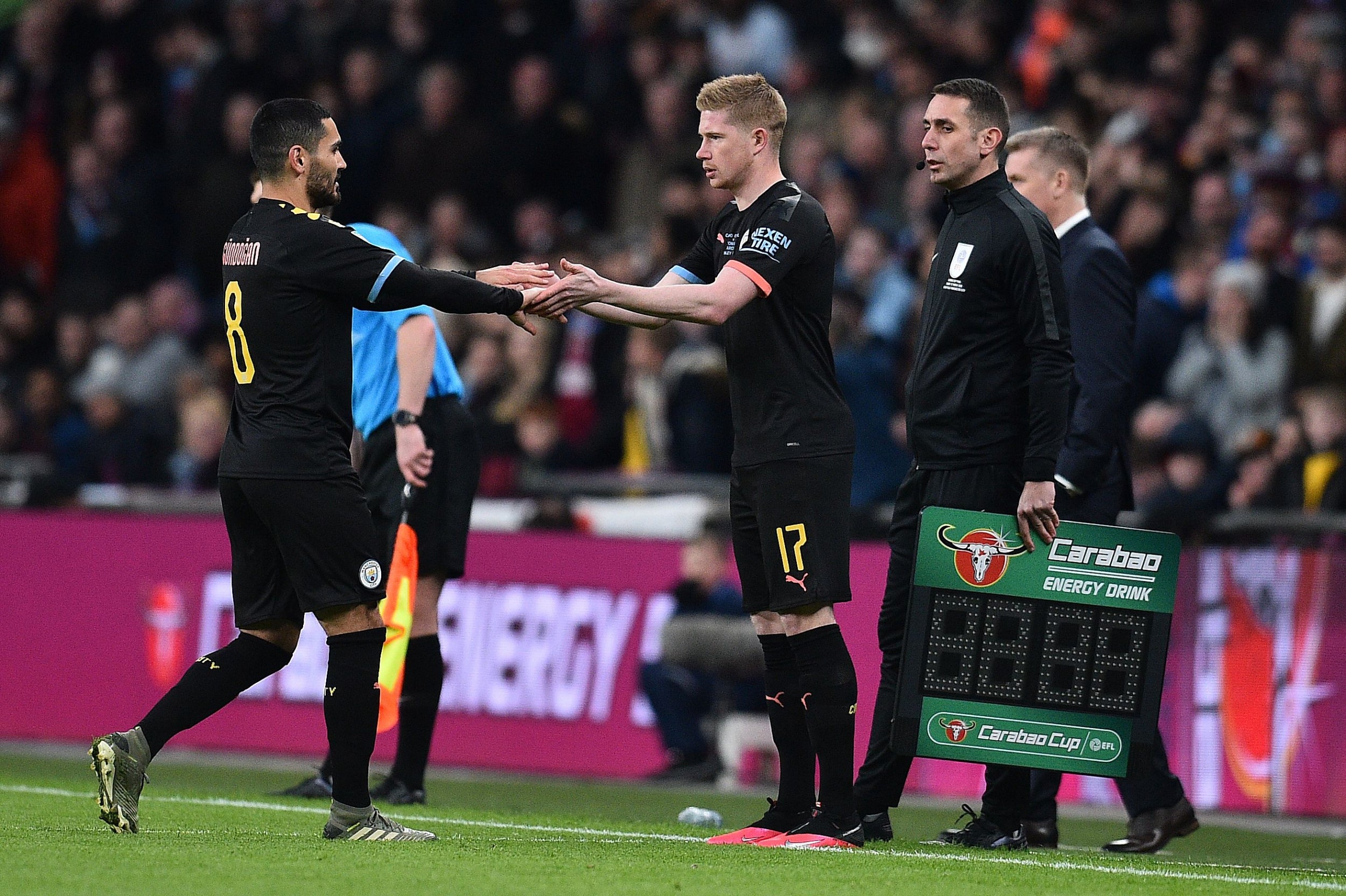 20/25

Ilkay Gundogan – 7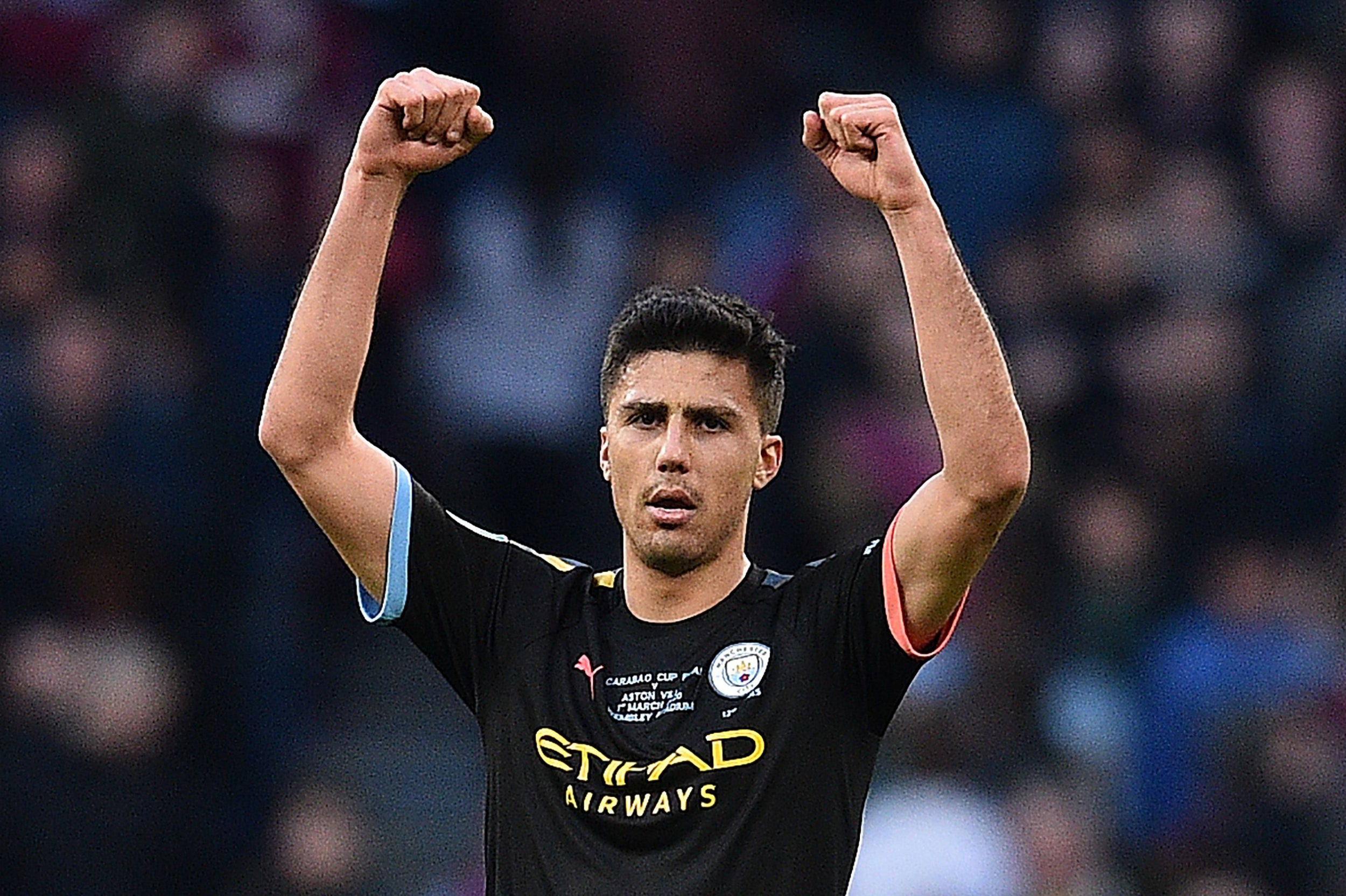 21/25

Rodri – 8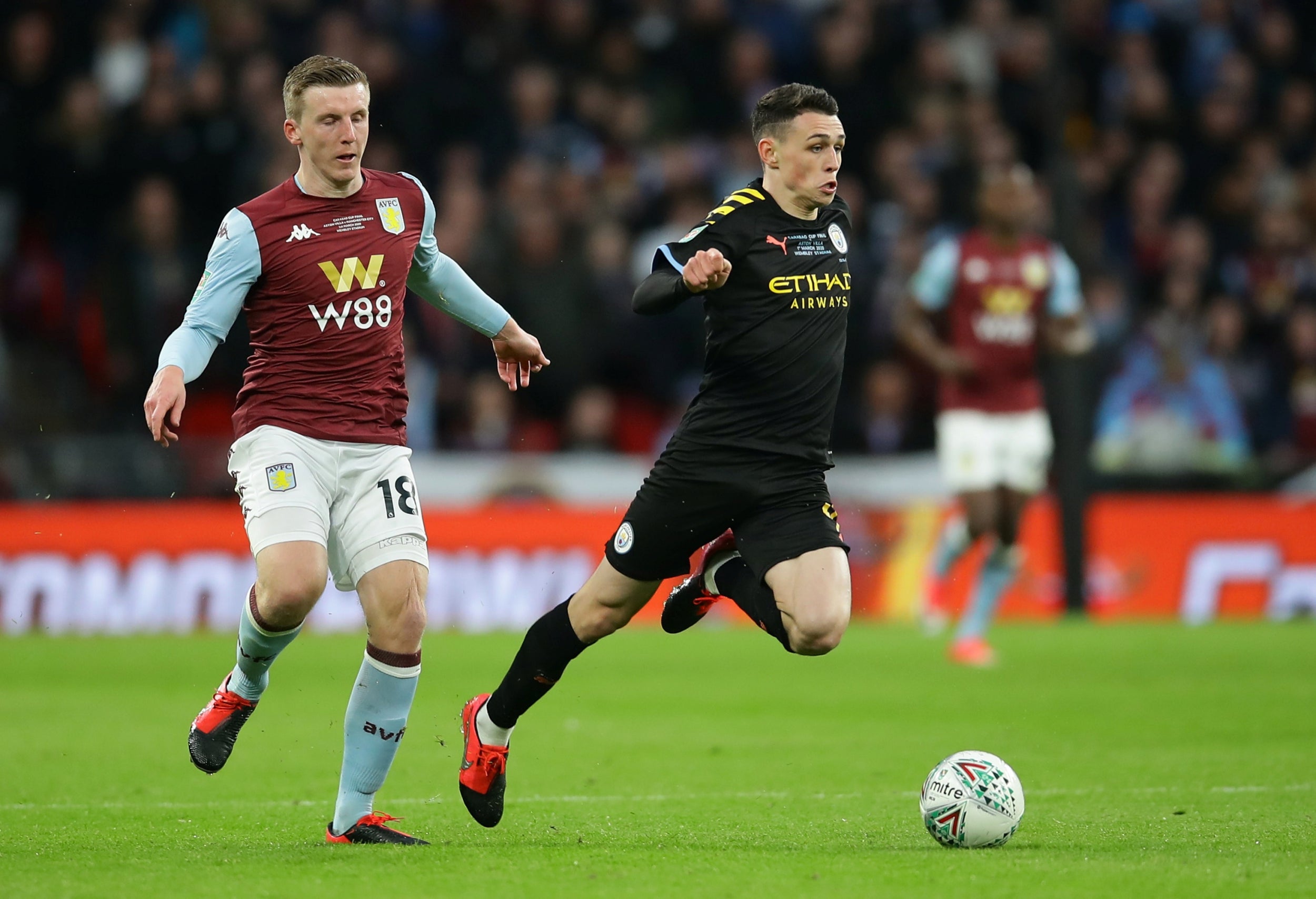 22/25

Phil Foden – 8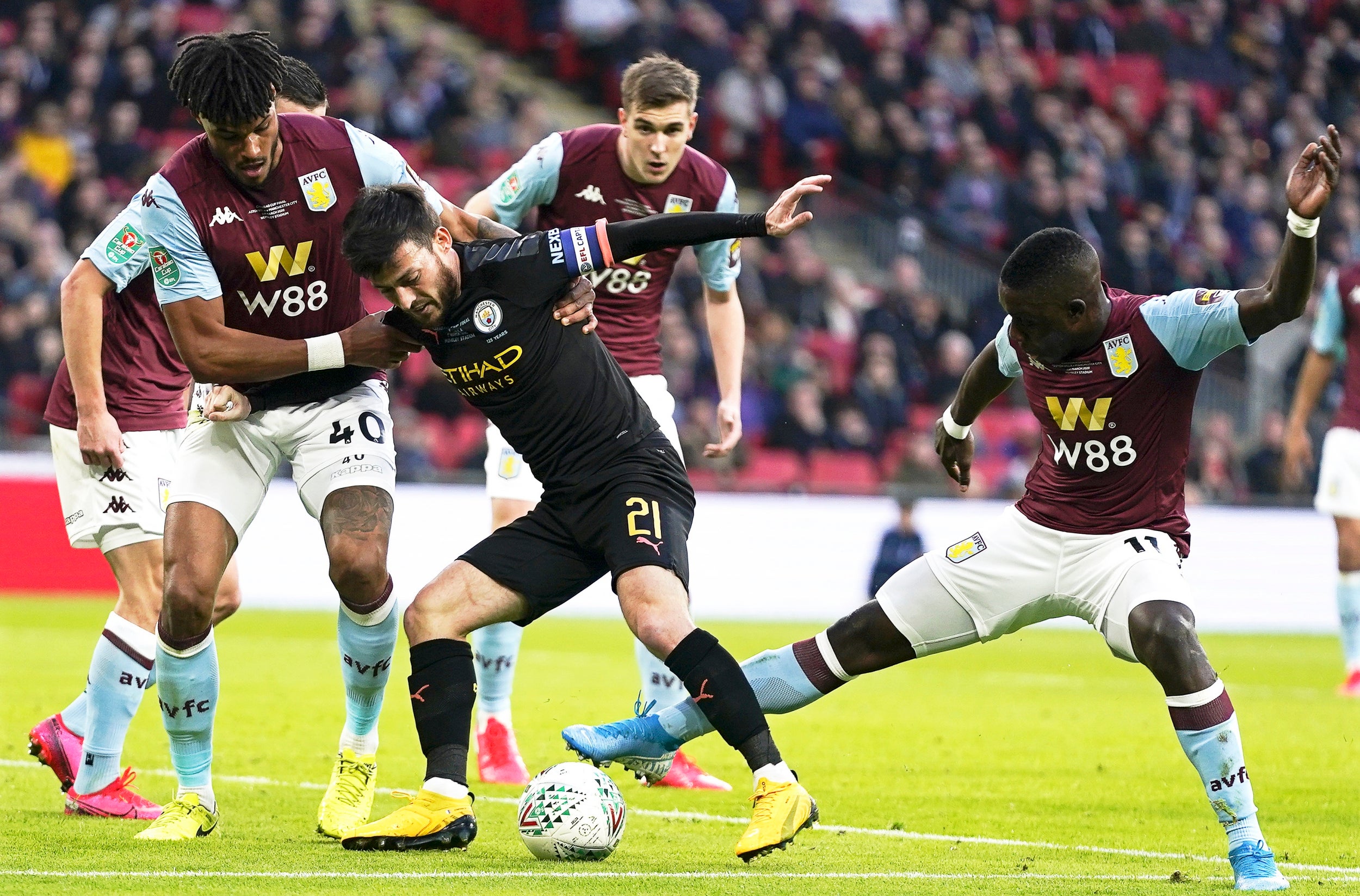 23/25

David Silva – 6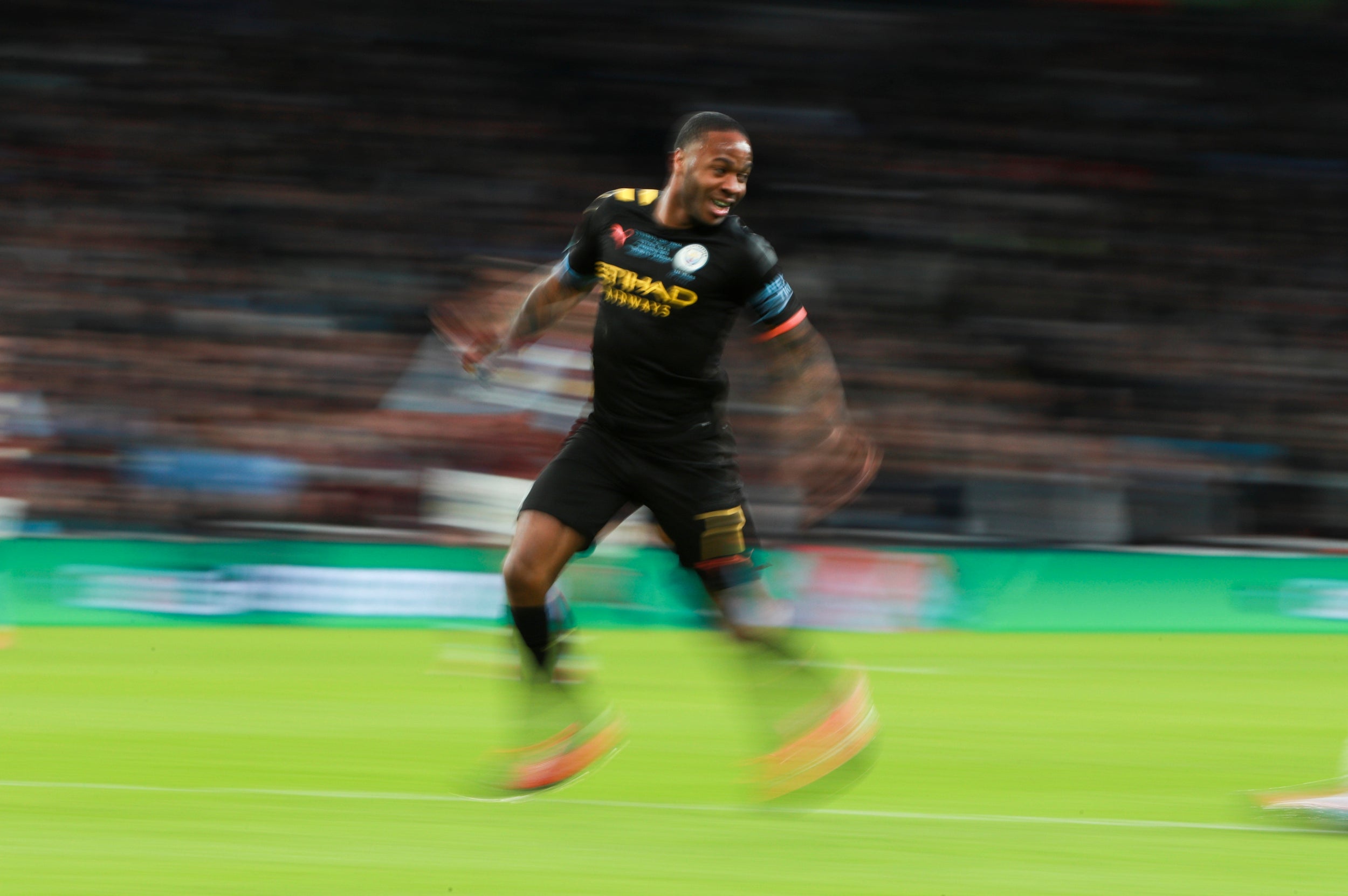 24/25

Raheem Sterling – 6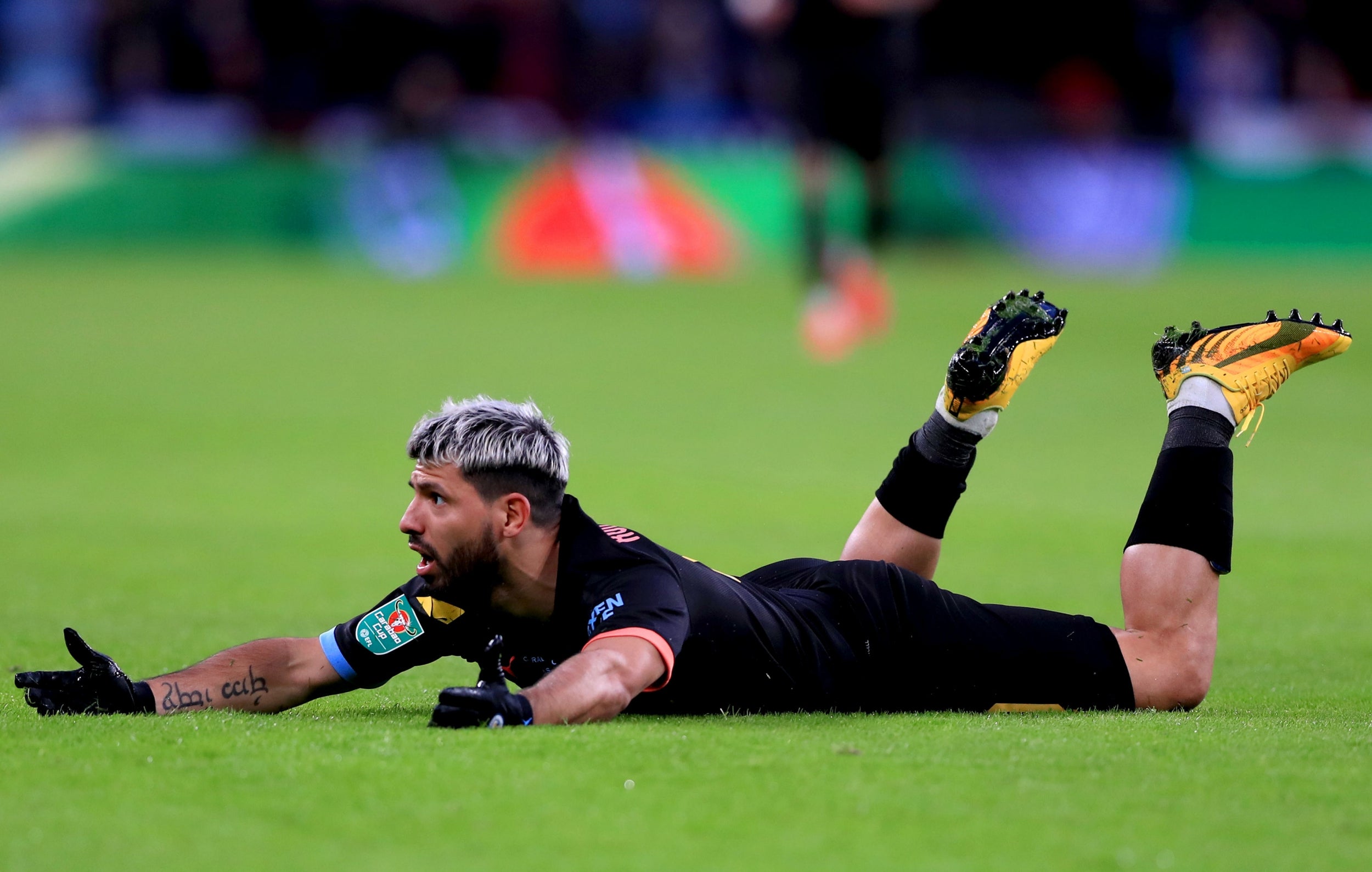 25/25

Sergio Aguero – 7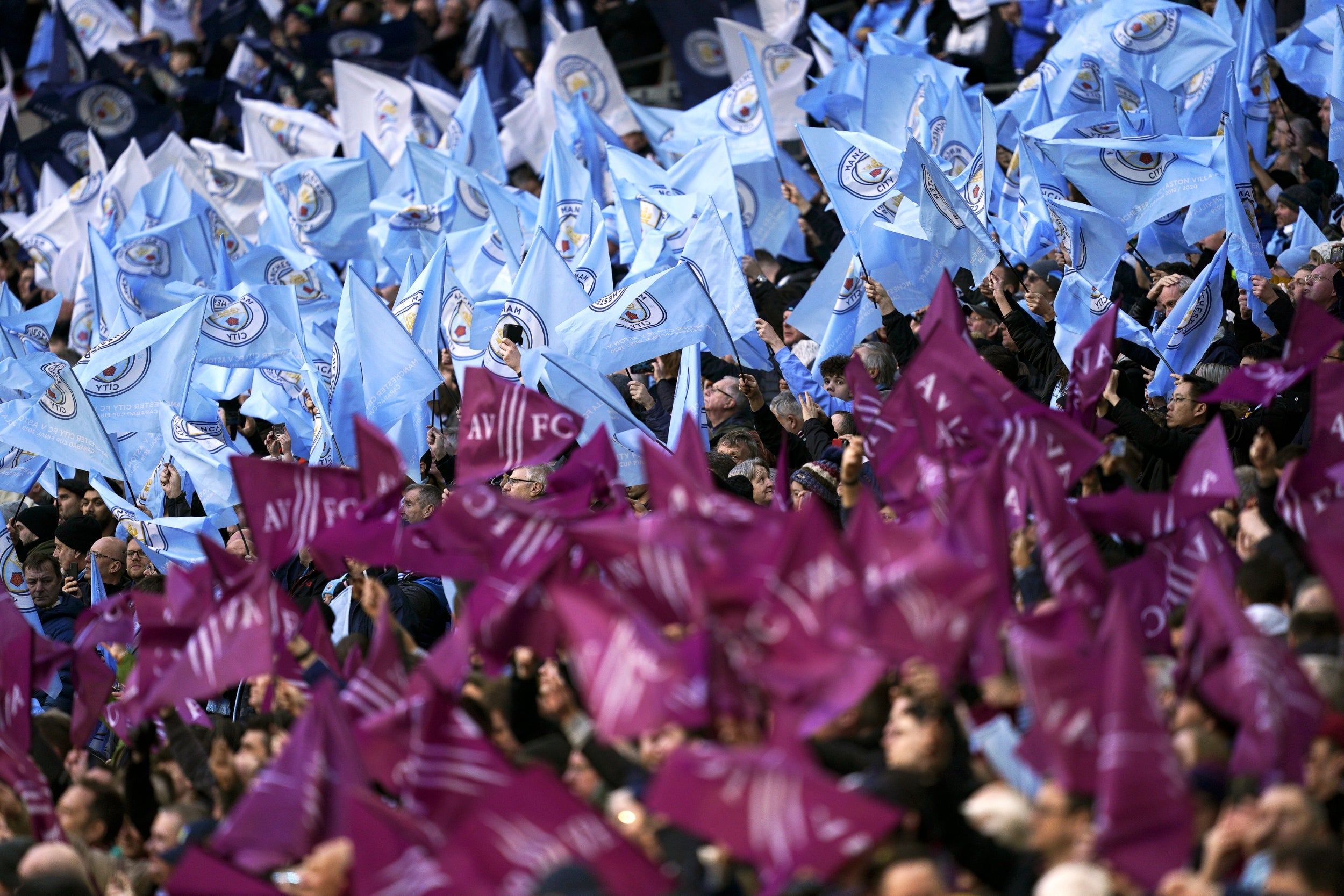 1/25

Aston Villa vs Man City: Player ratings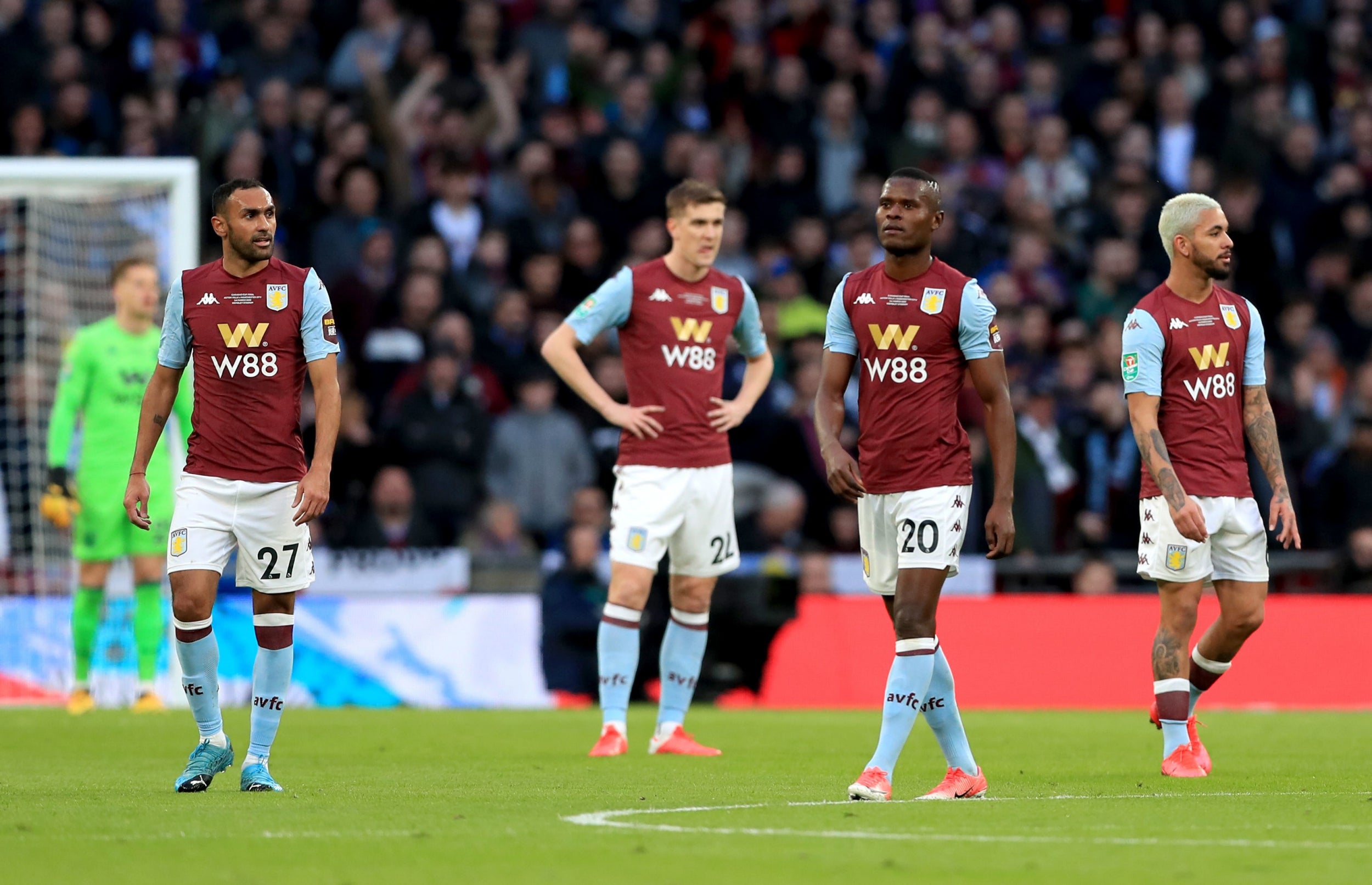 2/25

Aston Villa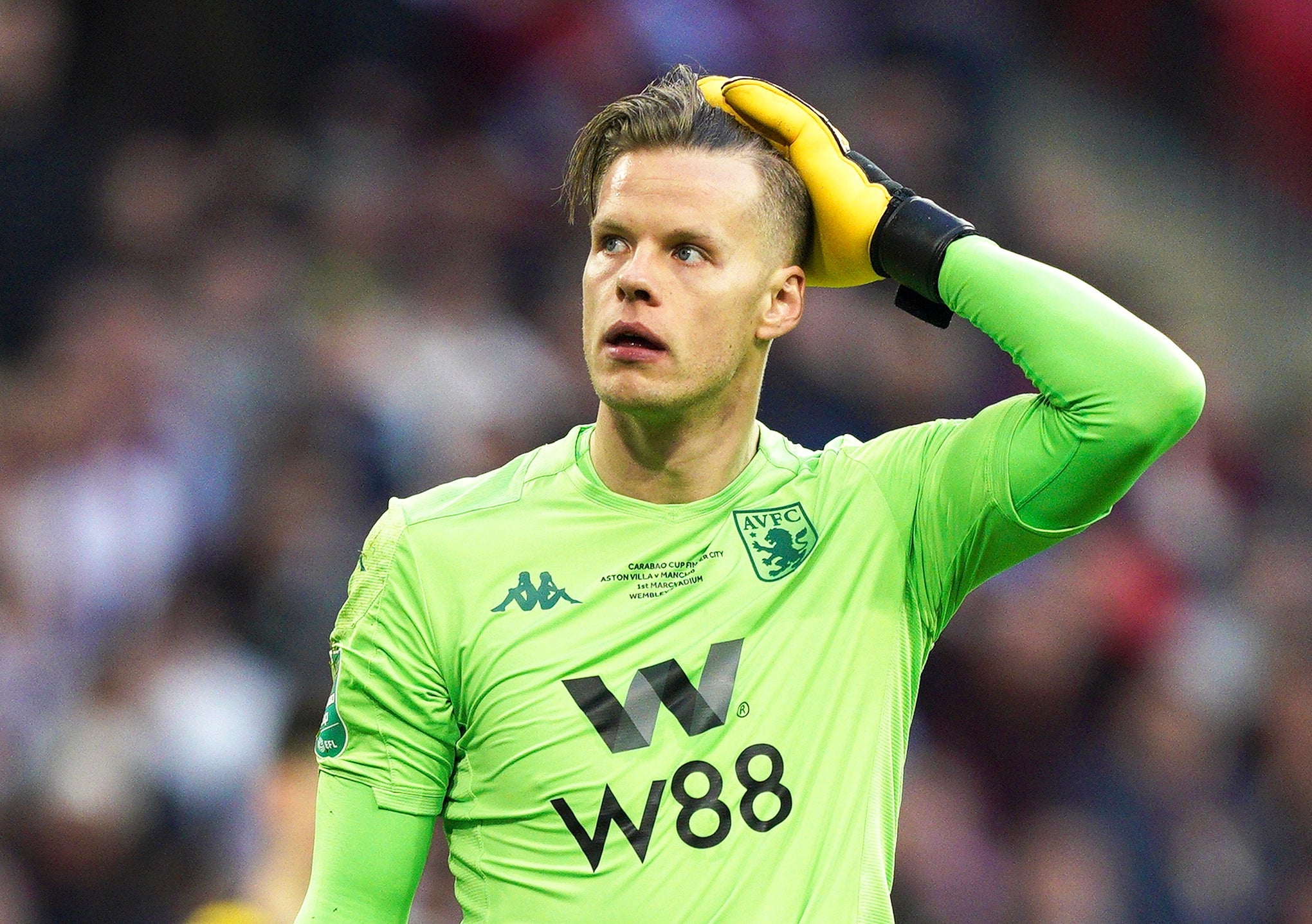 3/25

Orjan Nyland – 6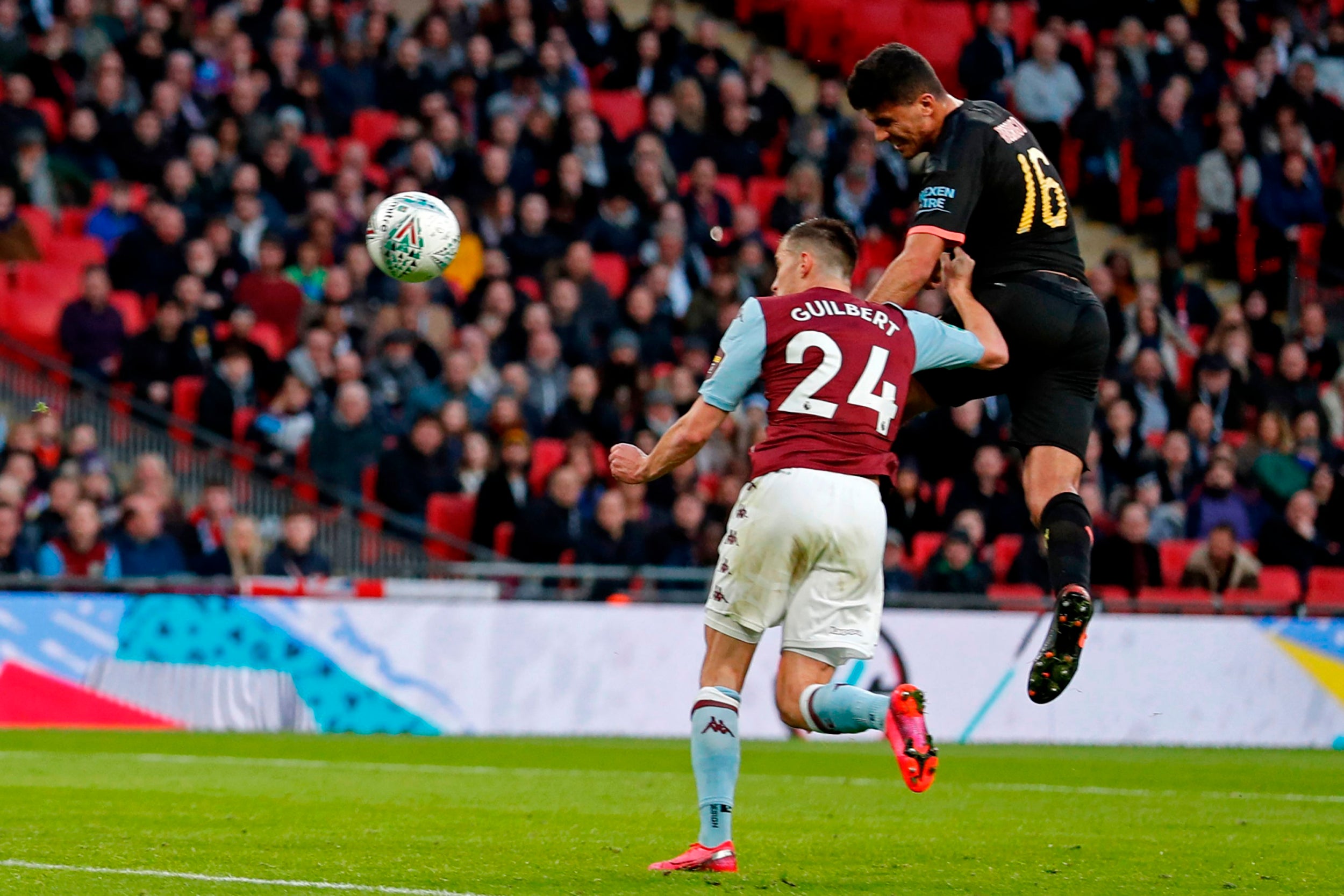 4/25

Frederic Guilbert – 6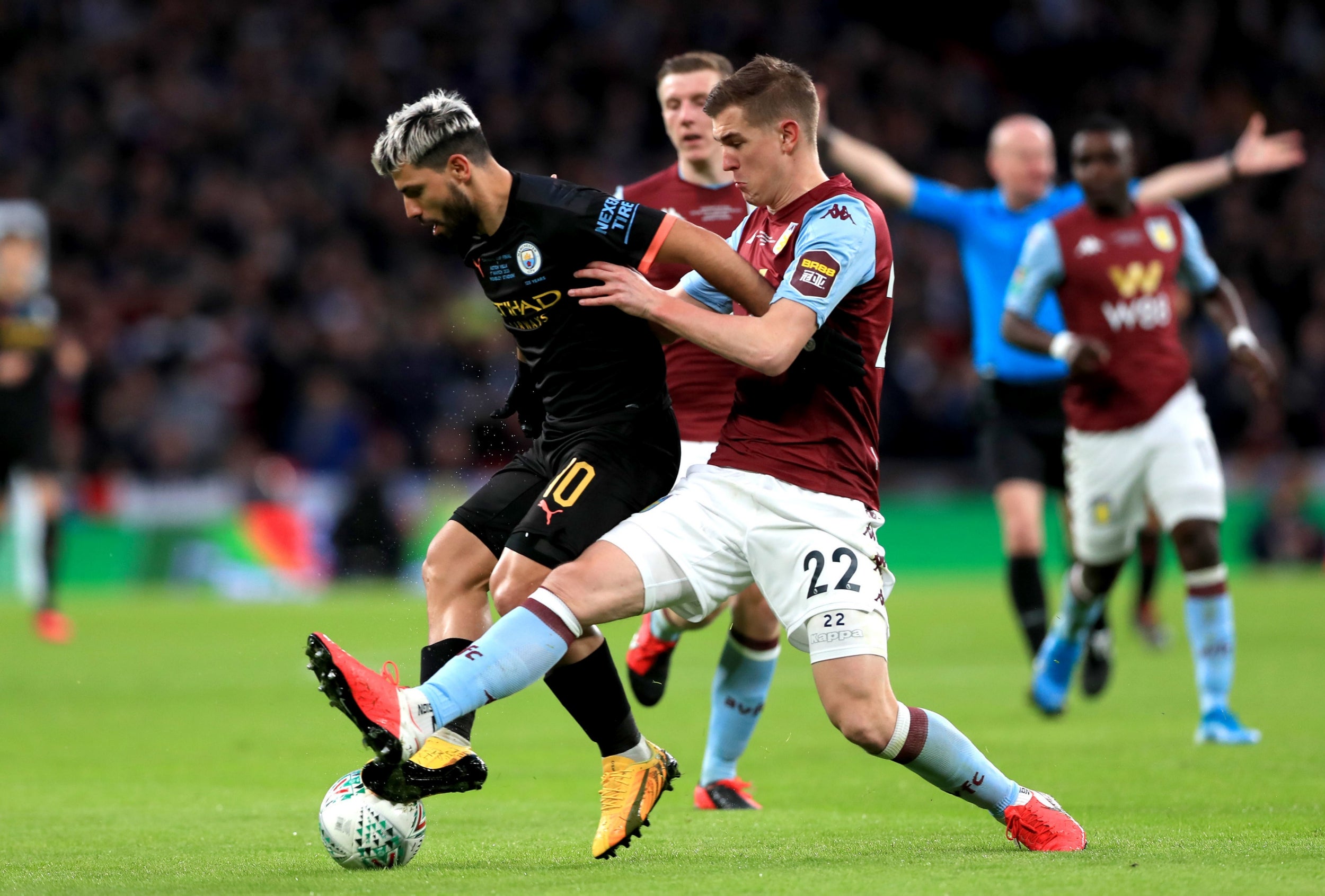 5/25

Bjorn Engels – 6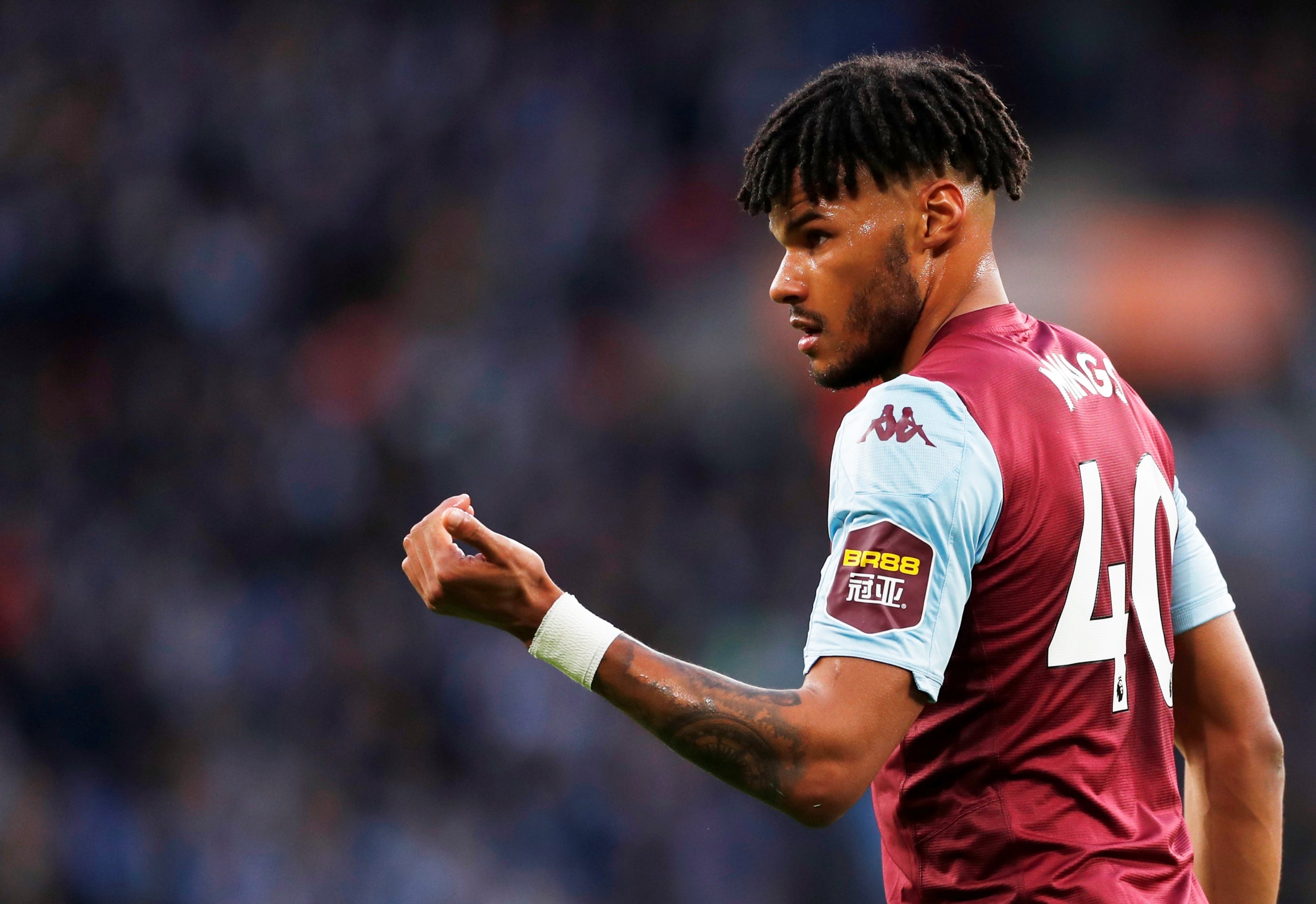 6/25

Tyrone Mings – 7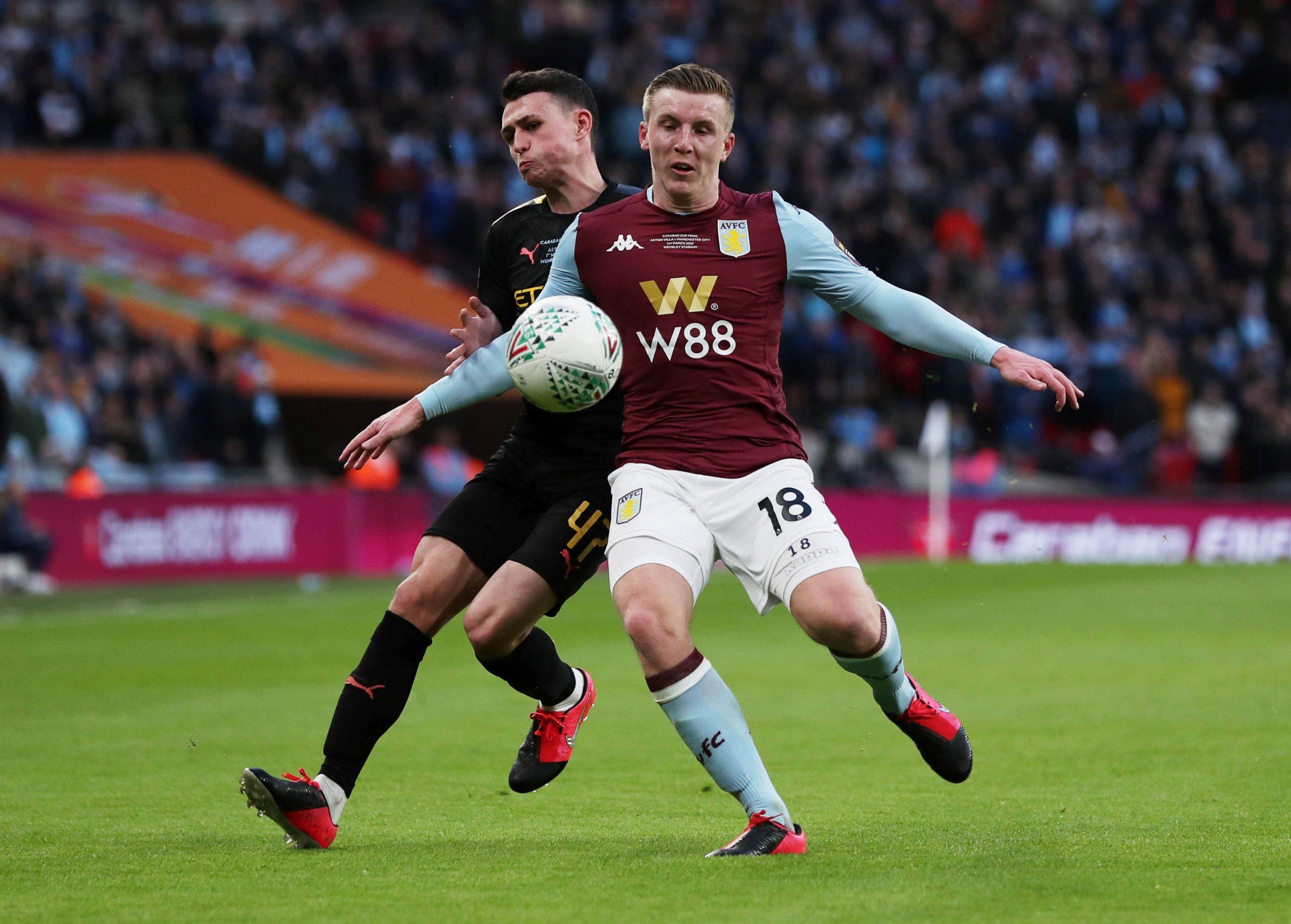 7/25

Matt Targett – 6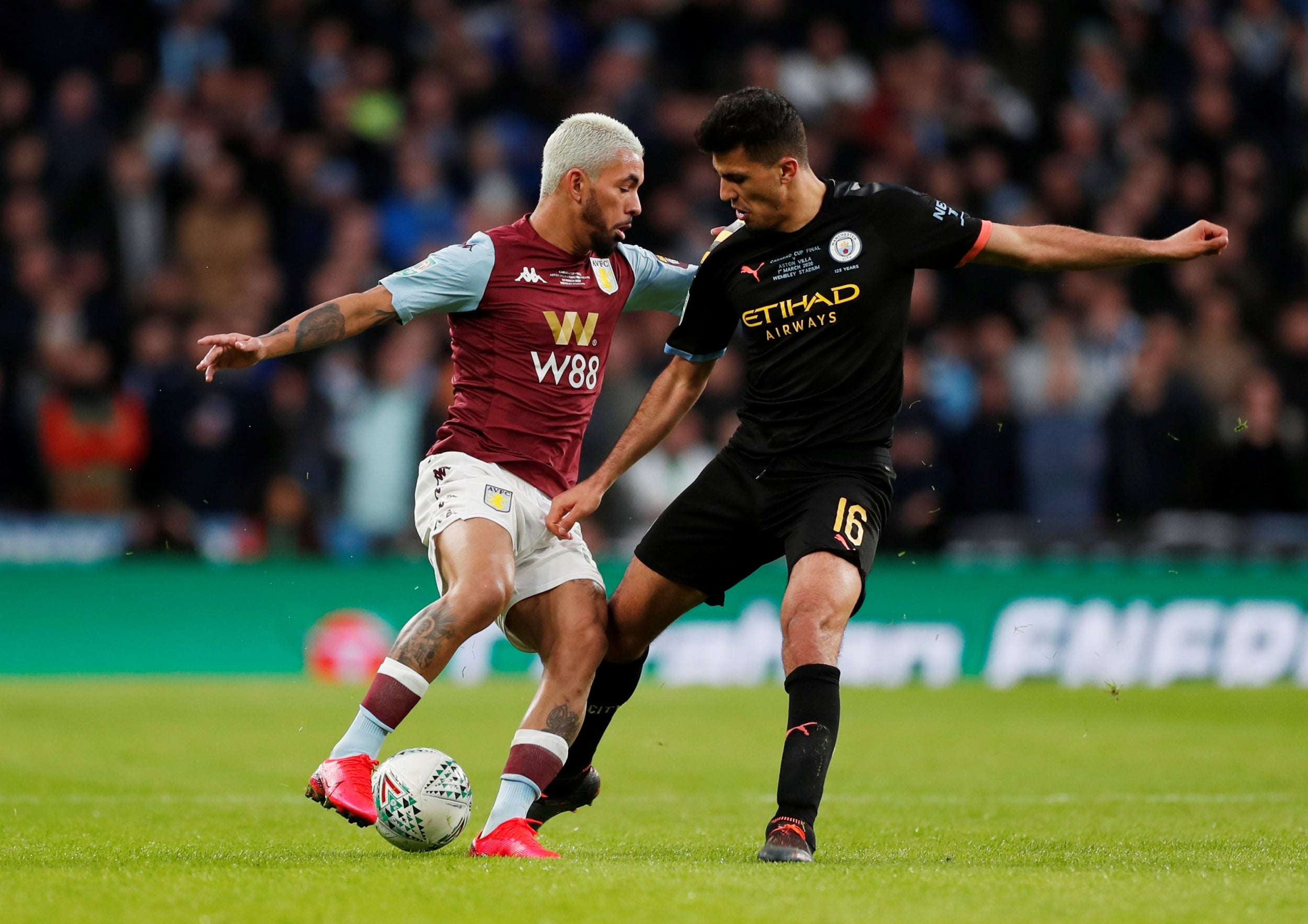 8/25

Douglas Luiz – 6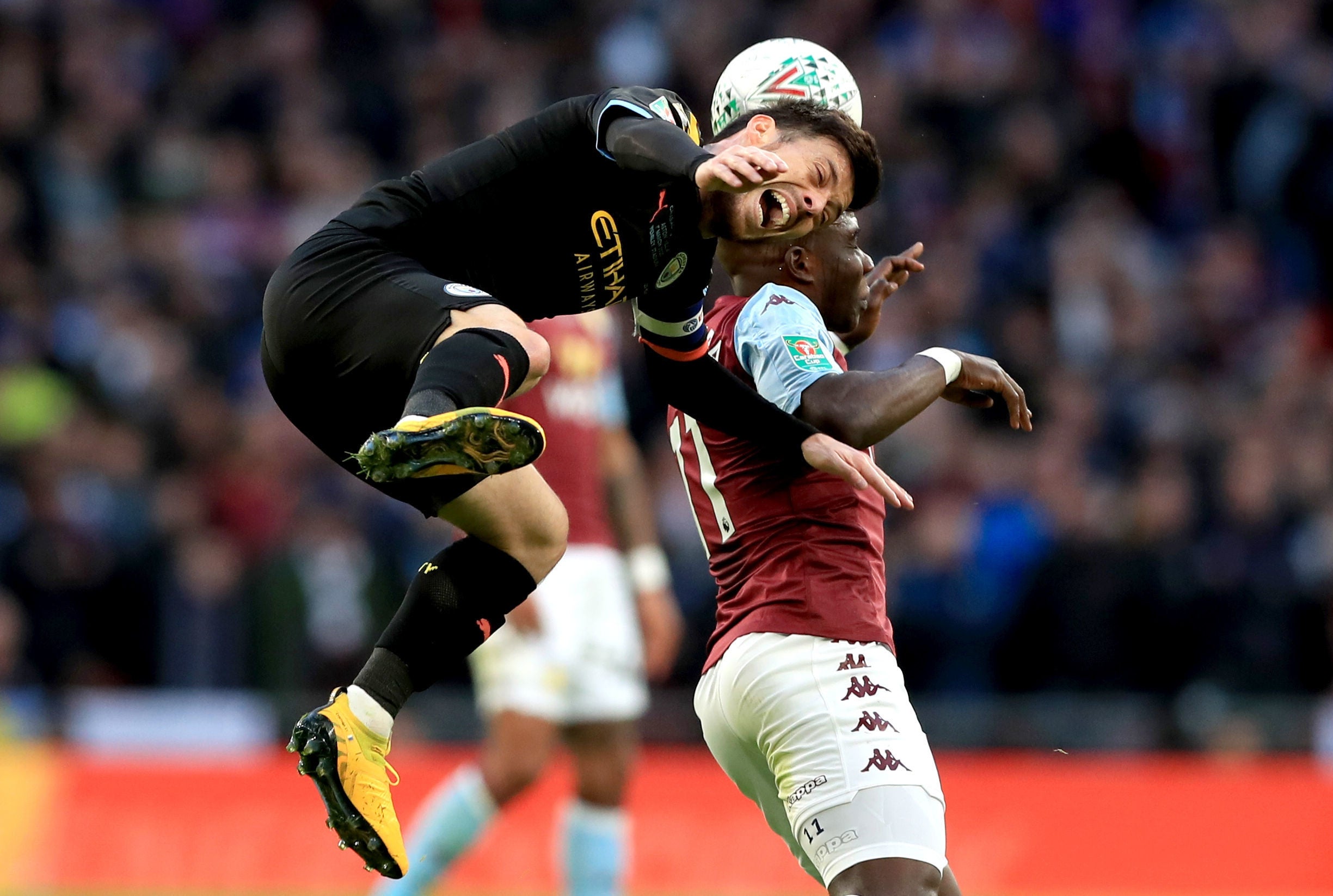 9/25

Marvelous Nakamba – 6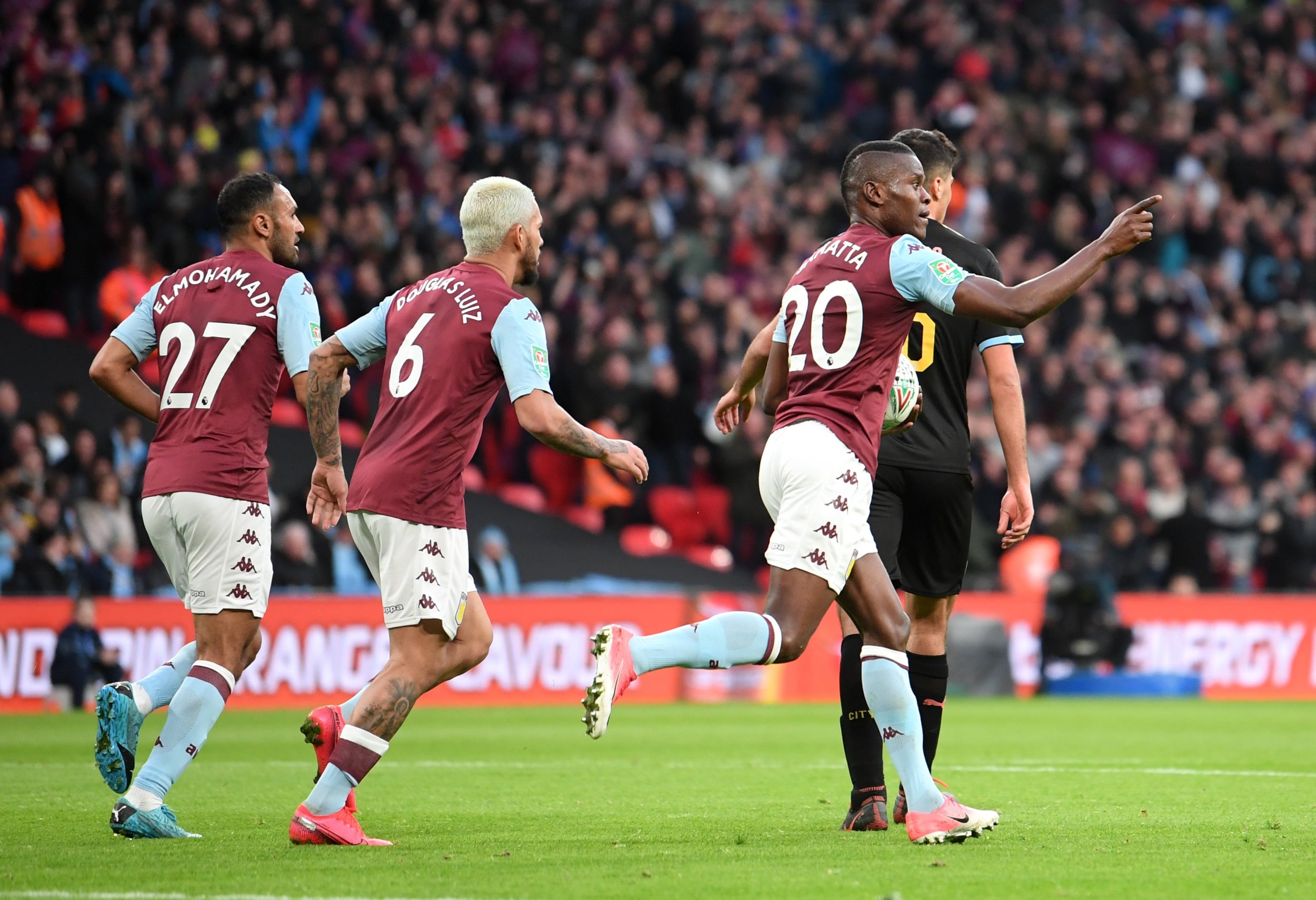 10/25

Ahmed El Mohamady – 6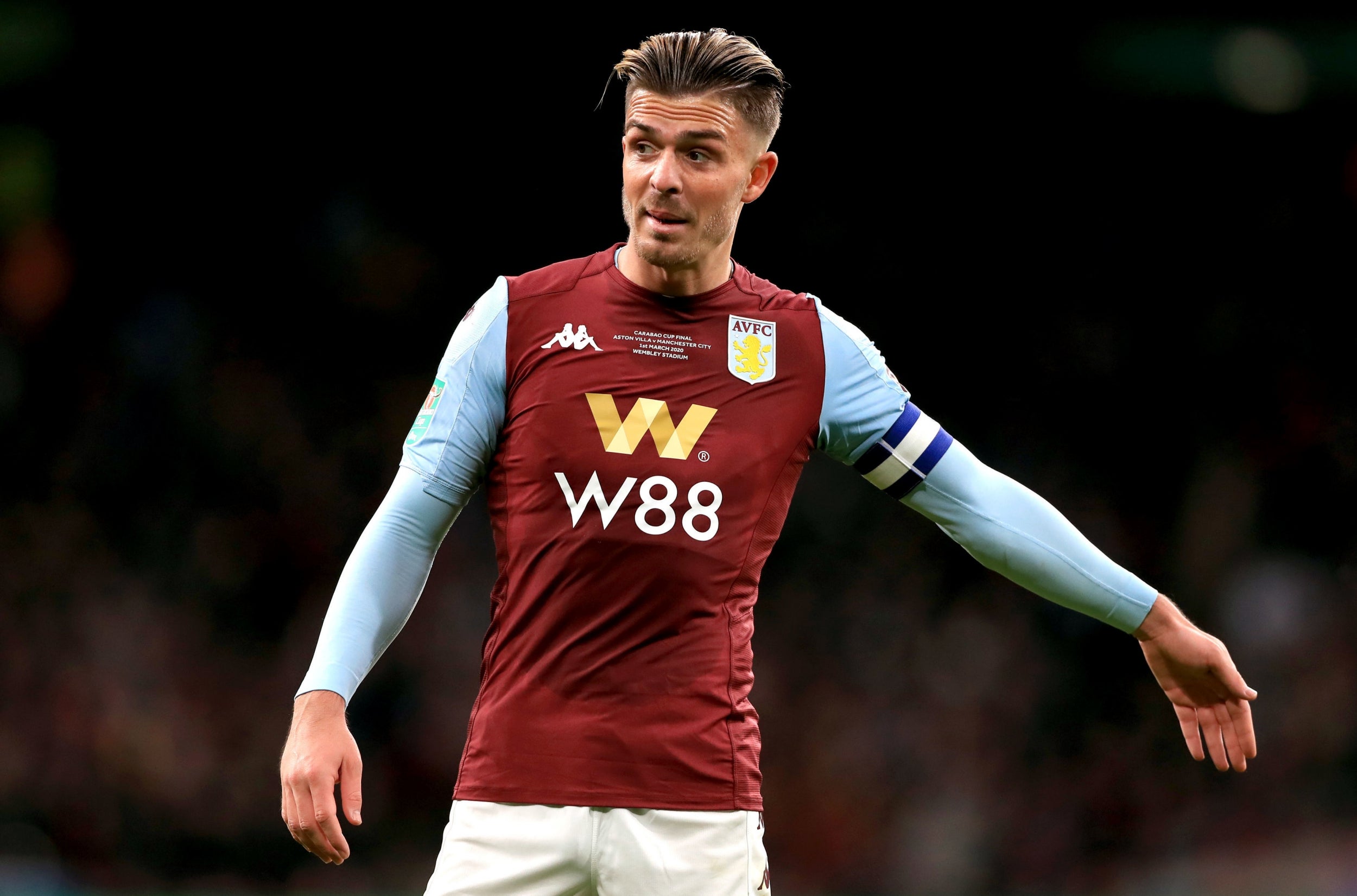 11/25

Jack Grealish – 6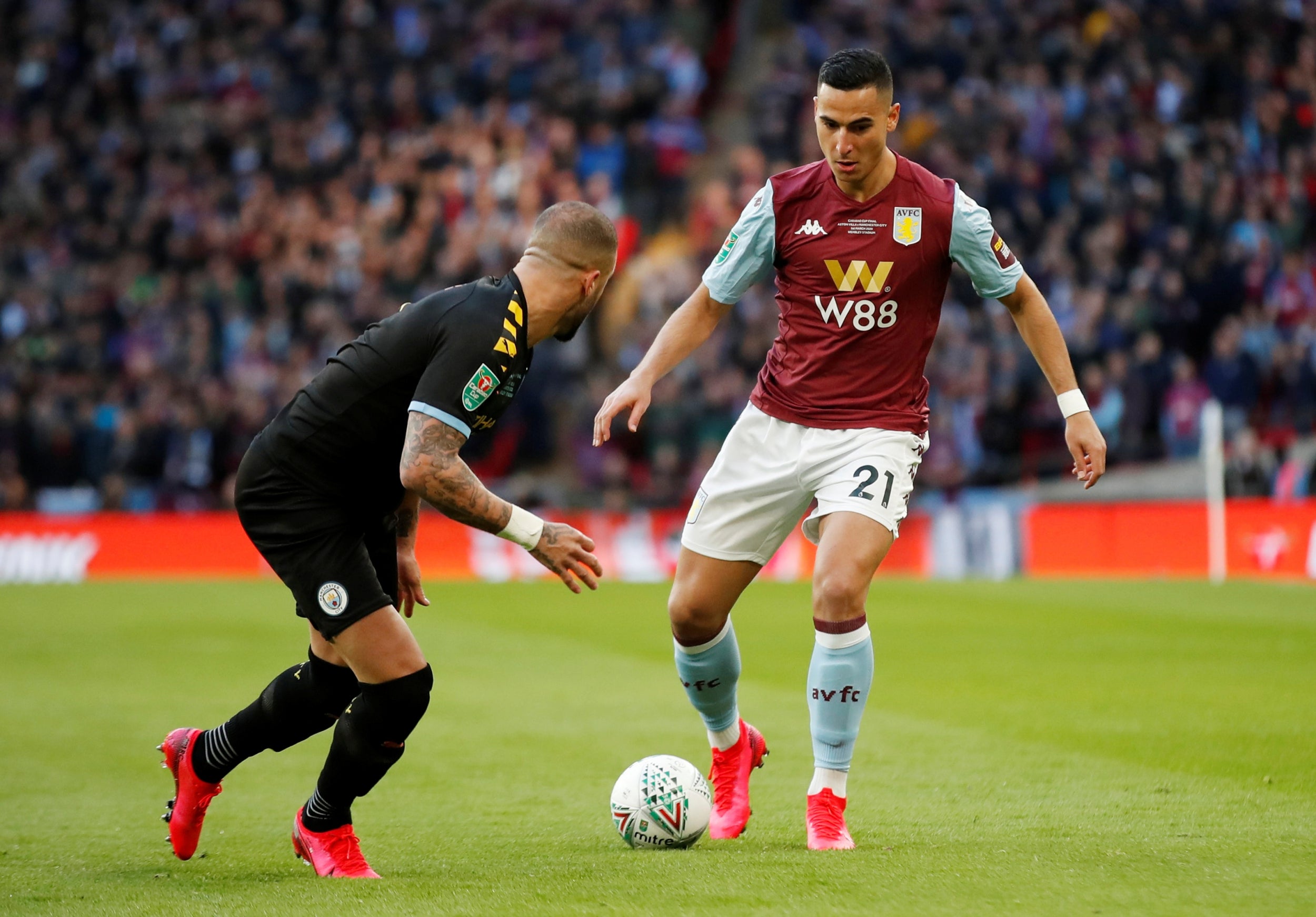 12/25

Anwar El Ghazi – 7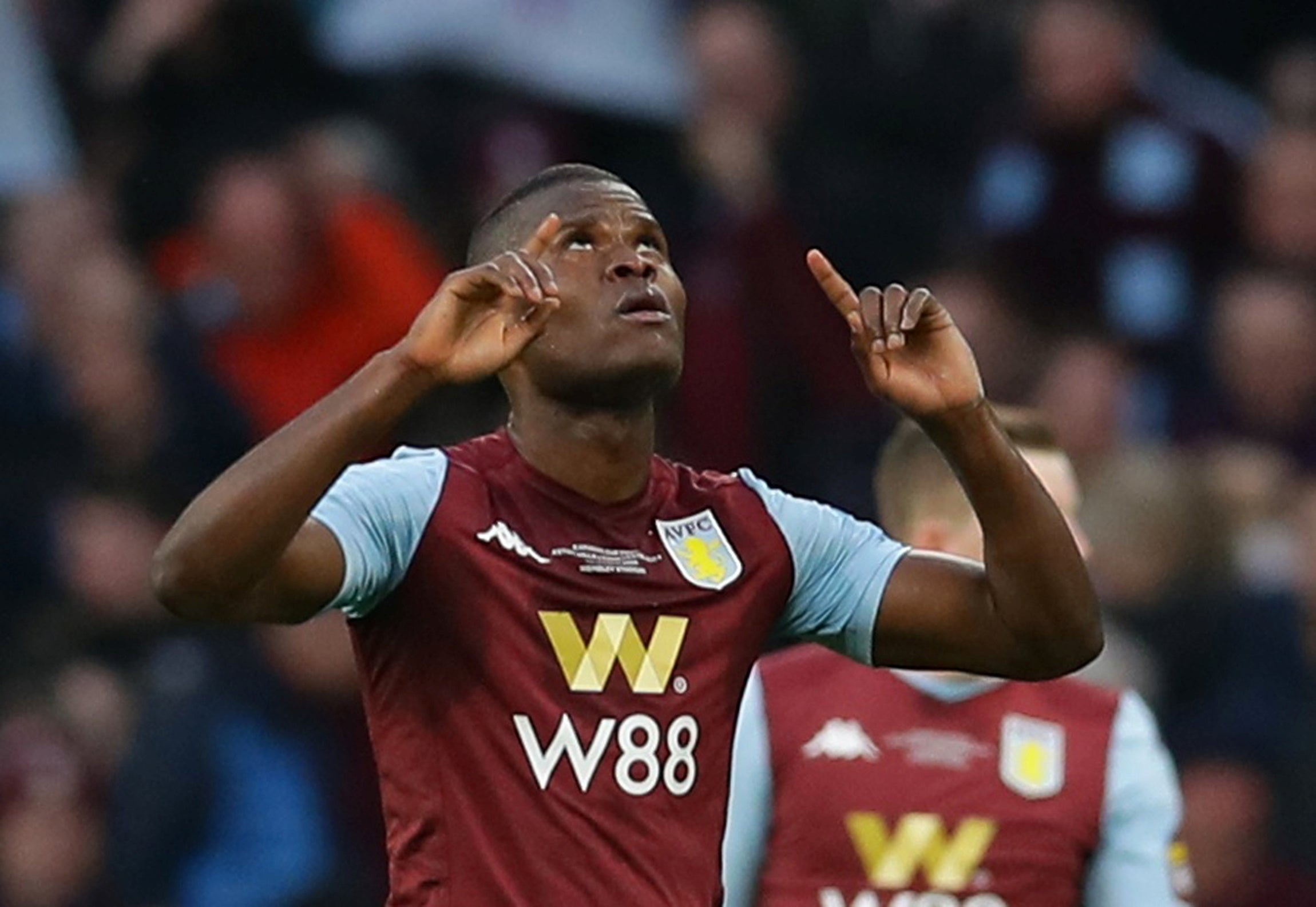 13/25

Mbwana Samatta – 7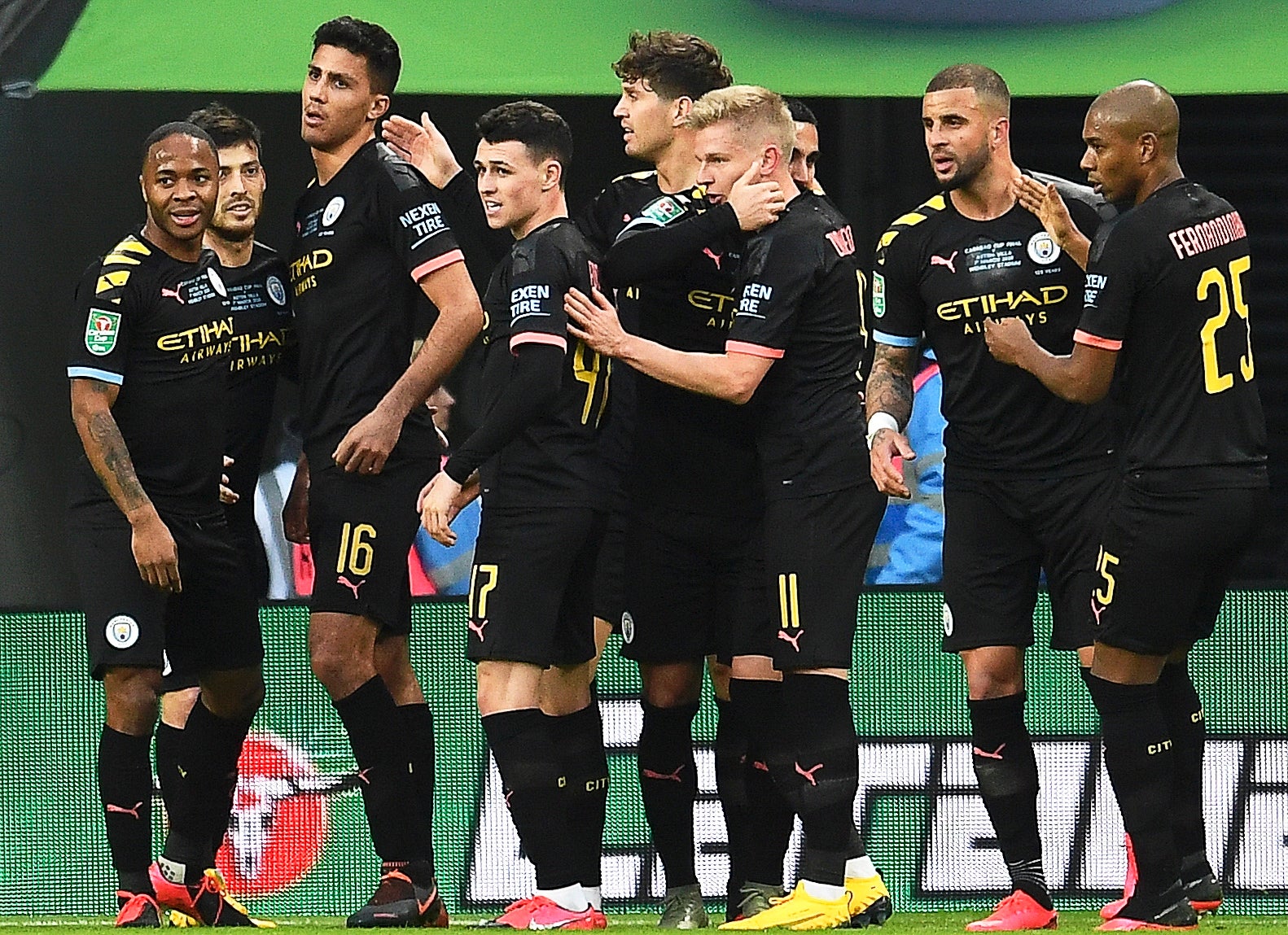 14/25

Man City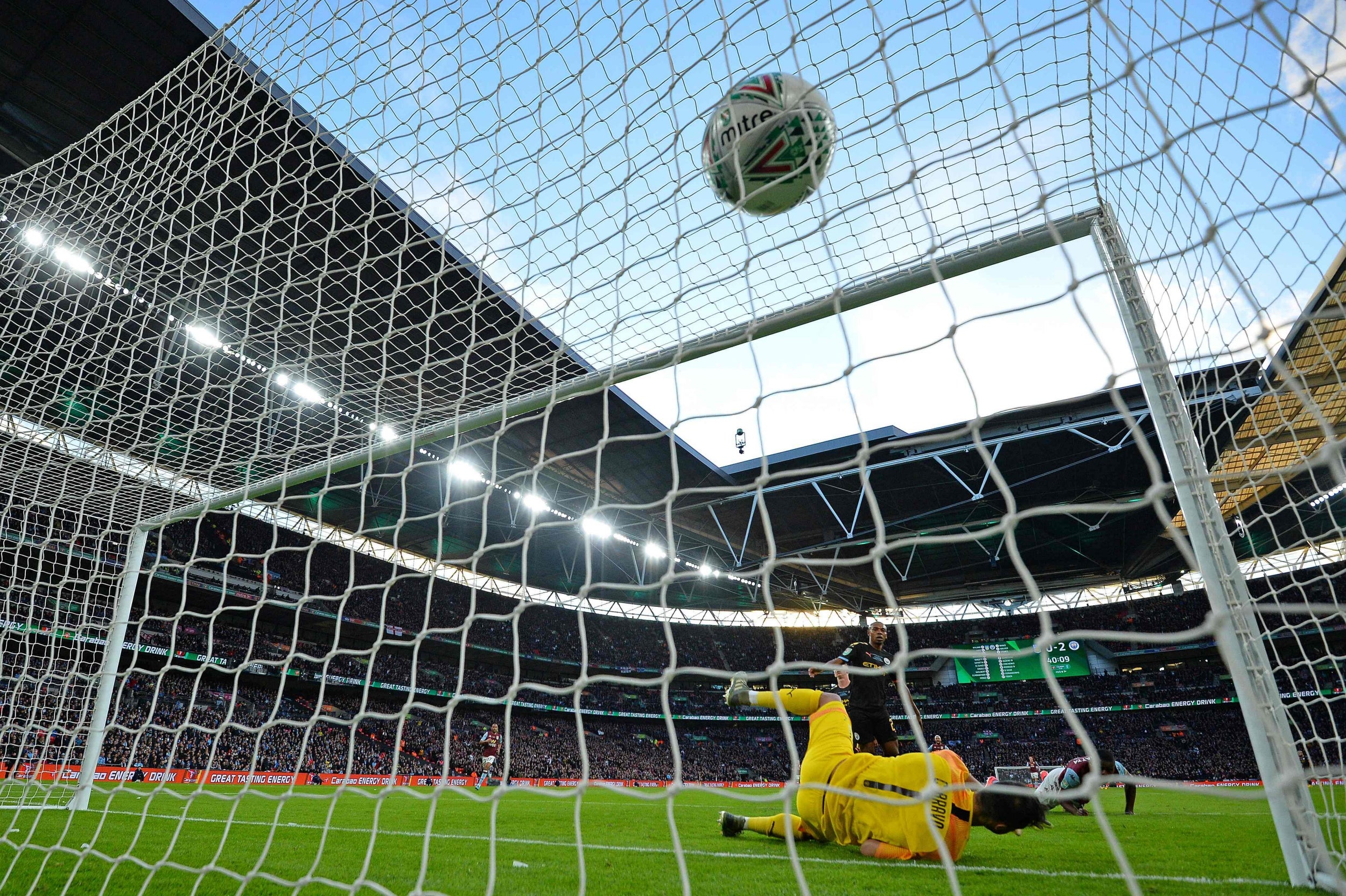 15/25

Claudio Bravo – 6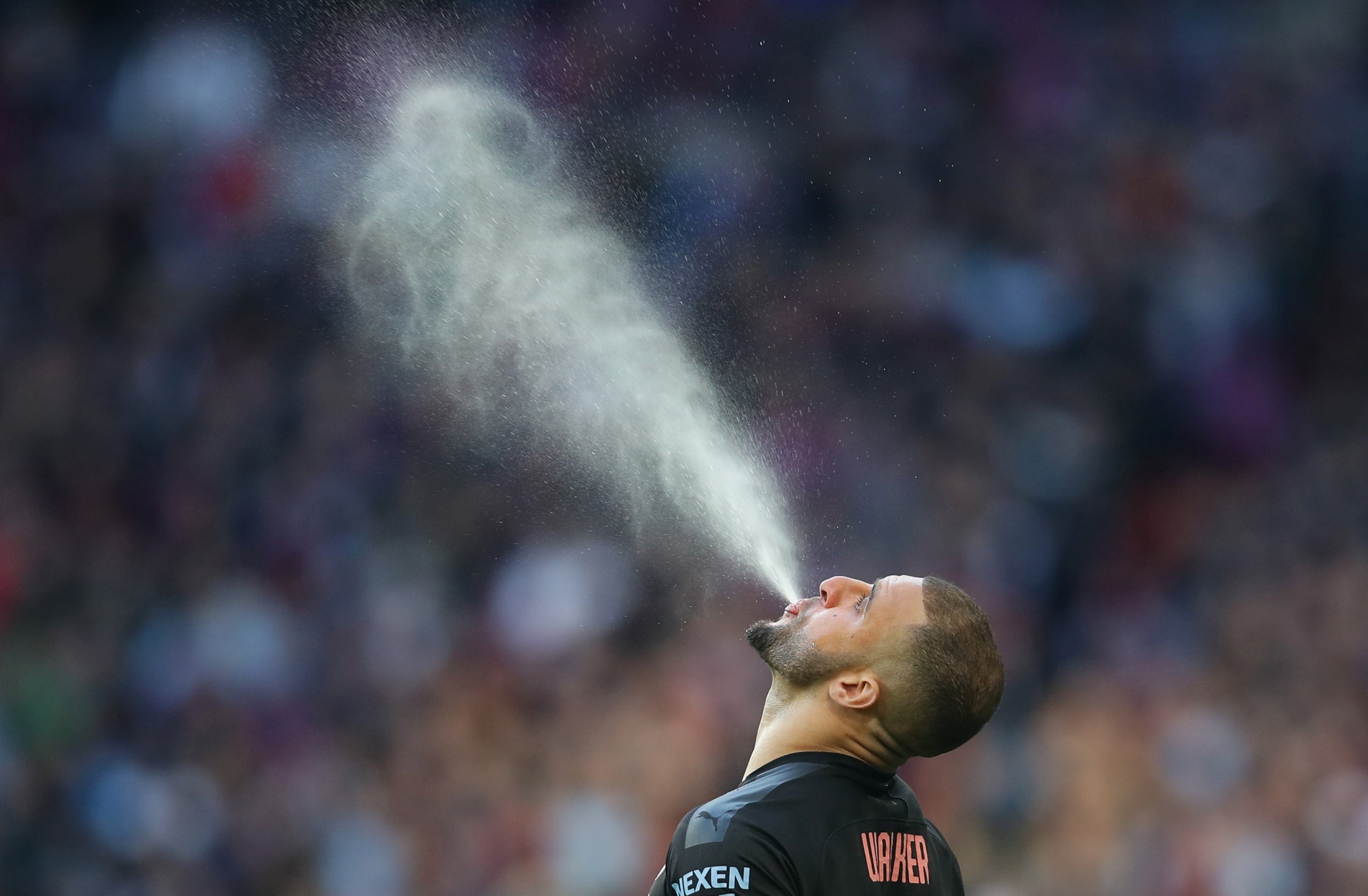 16/25

Kyle Walker – 6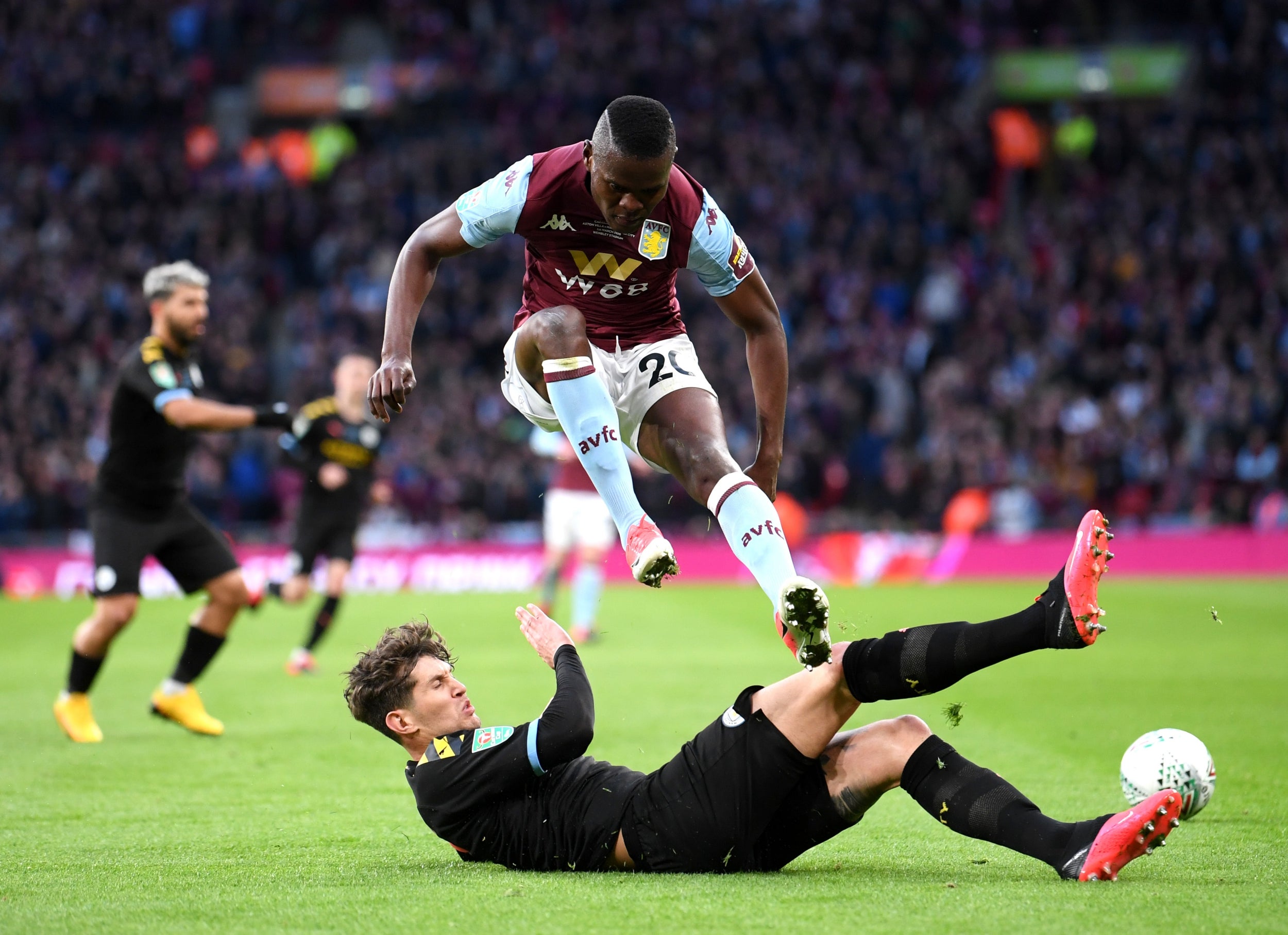 17/25

John Stones – 5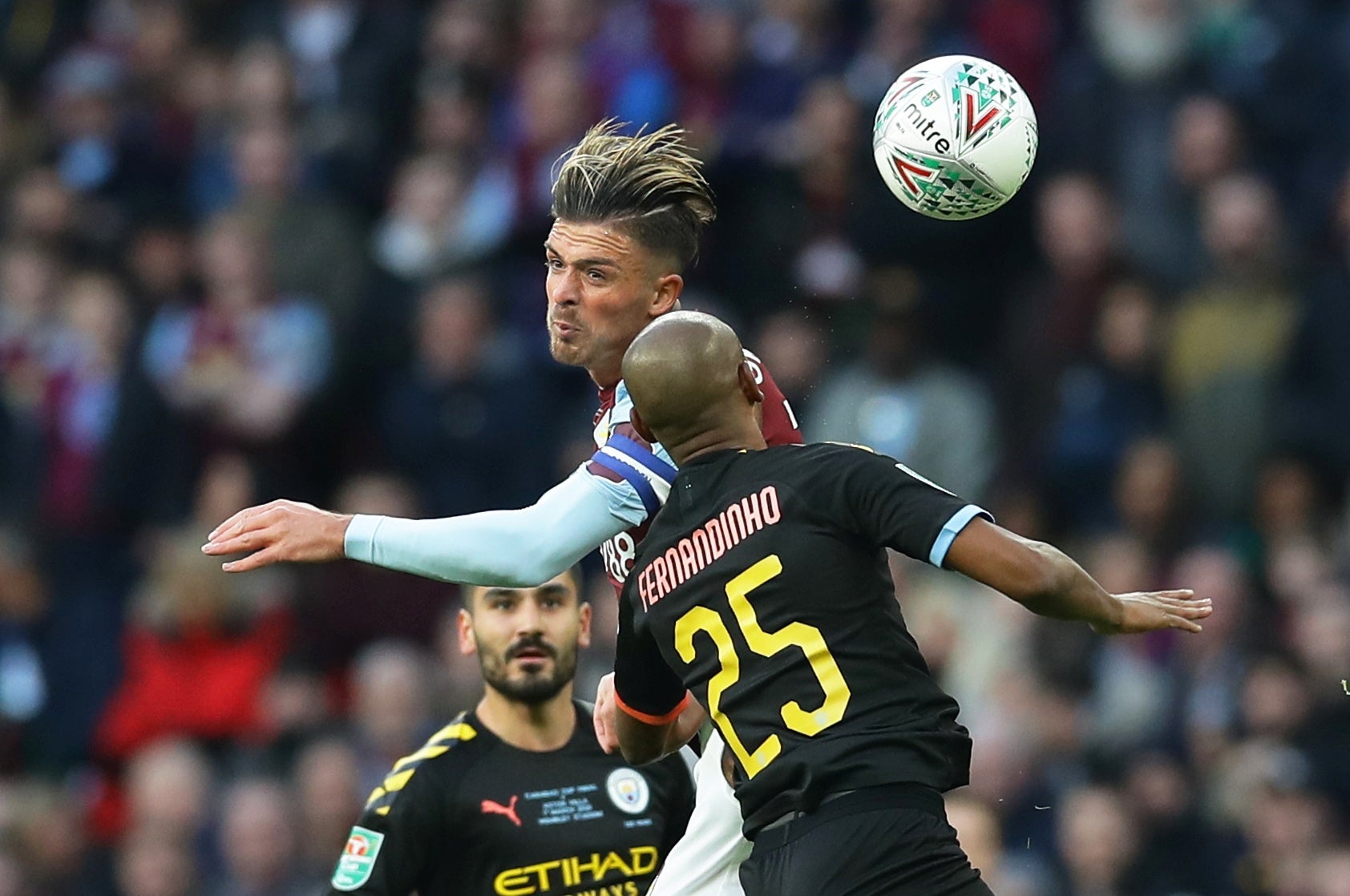 18/25

Fernandinho – 6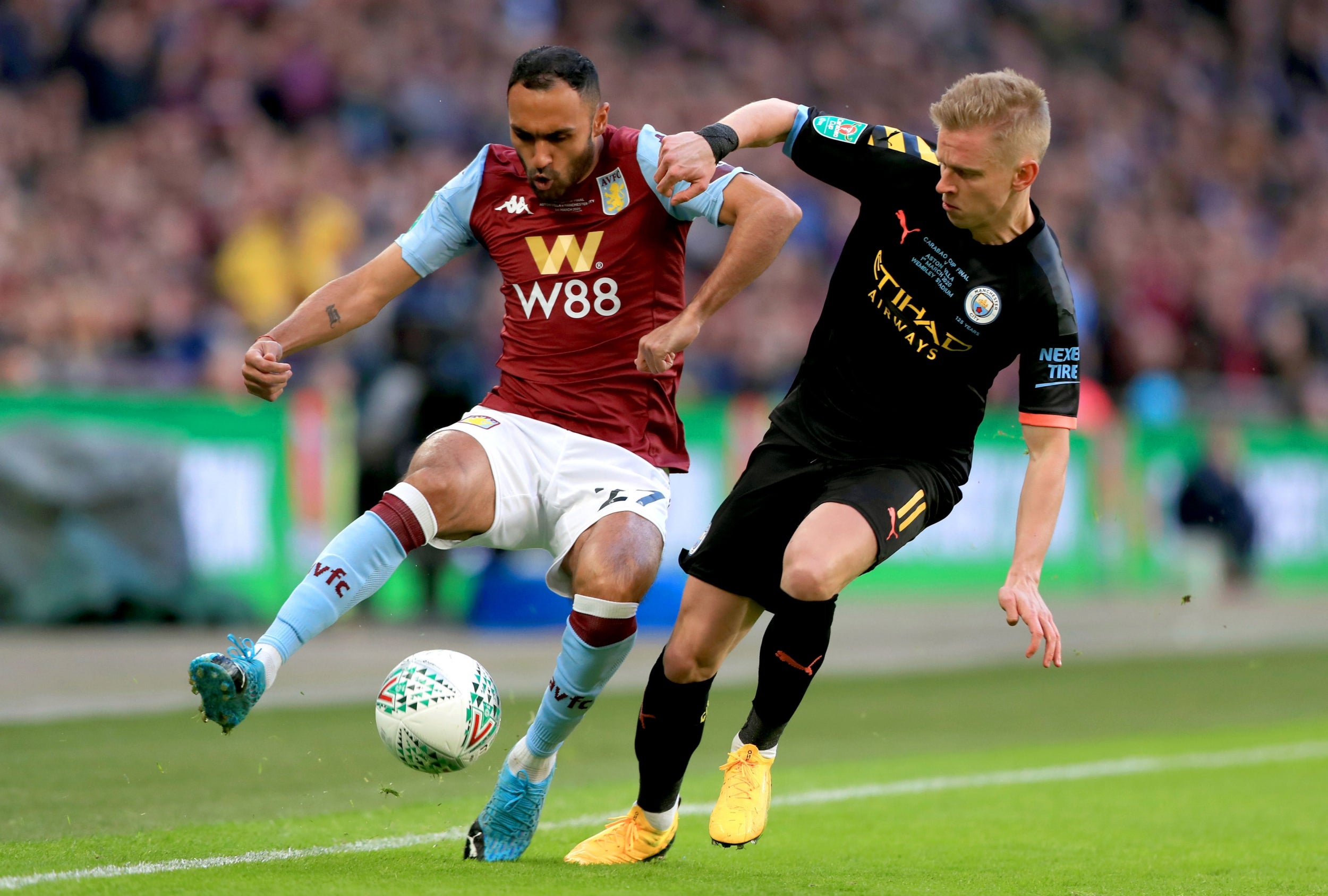 19/25

Oleksandr Zinchenko – 7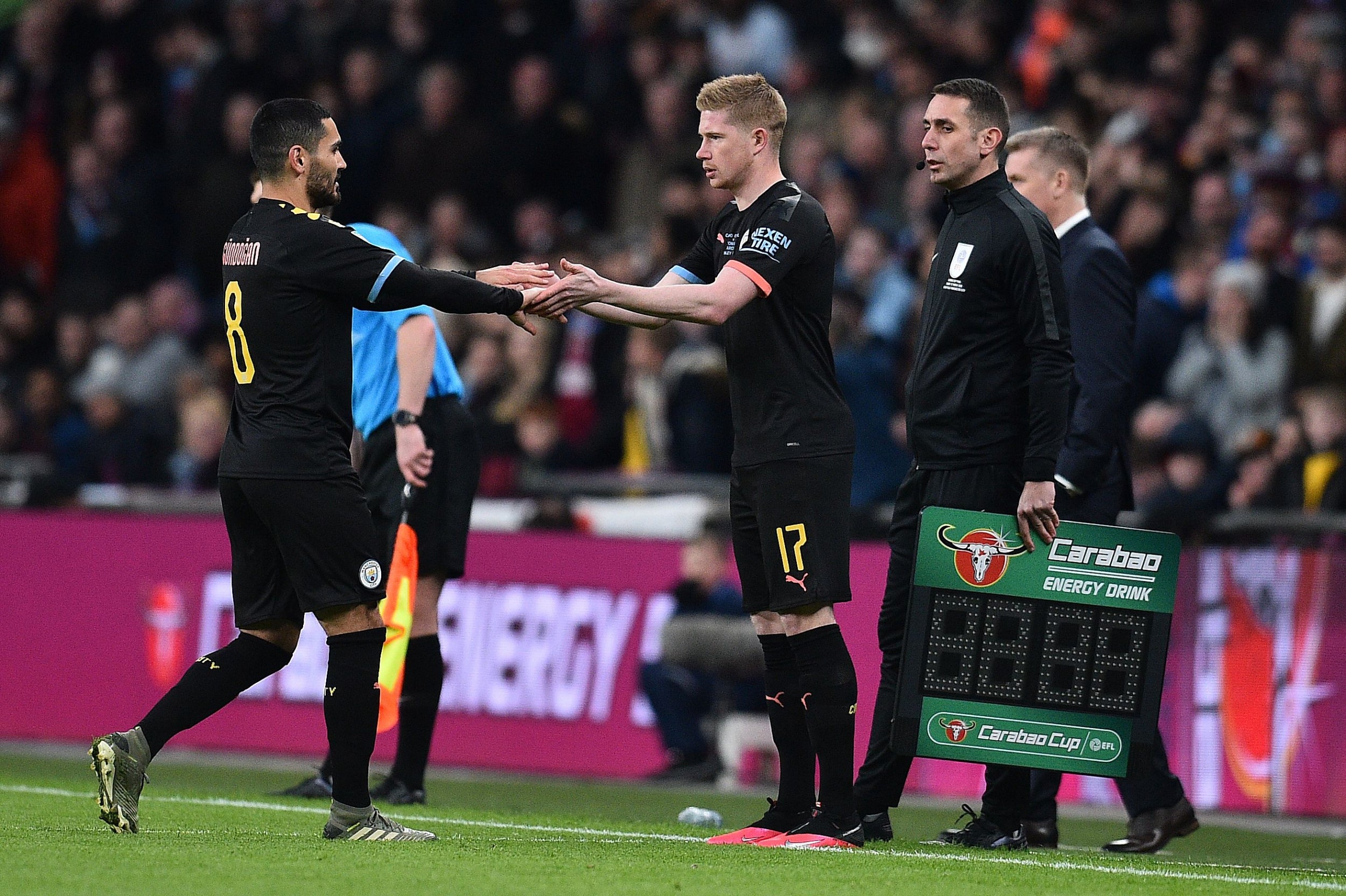 20/25

Ilkay Gundogan – 7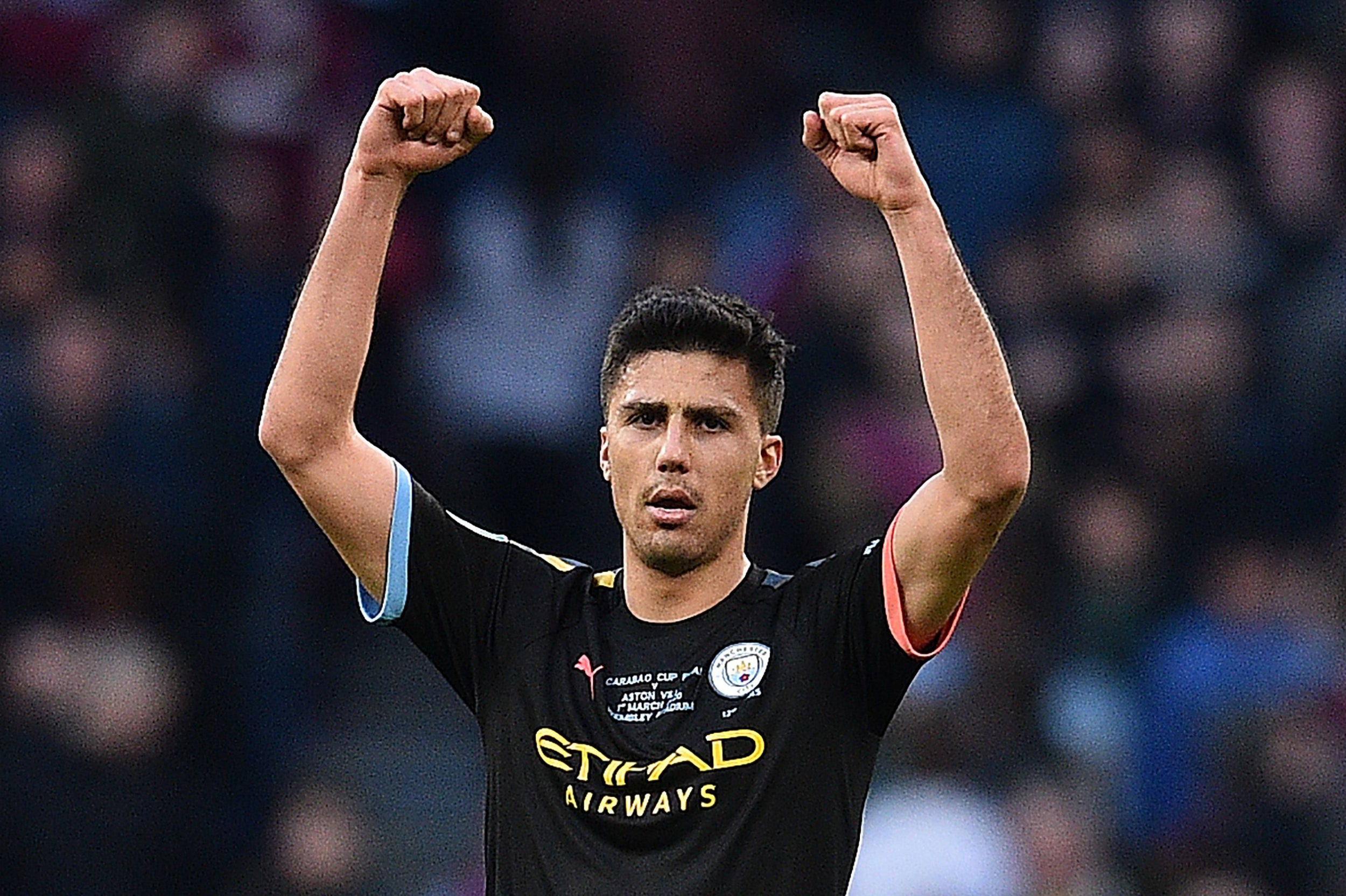 21/25

Rodri – 8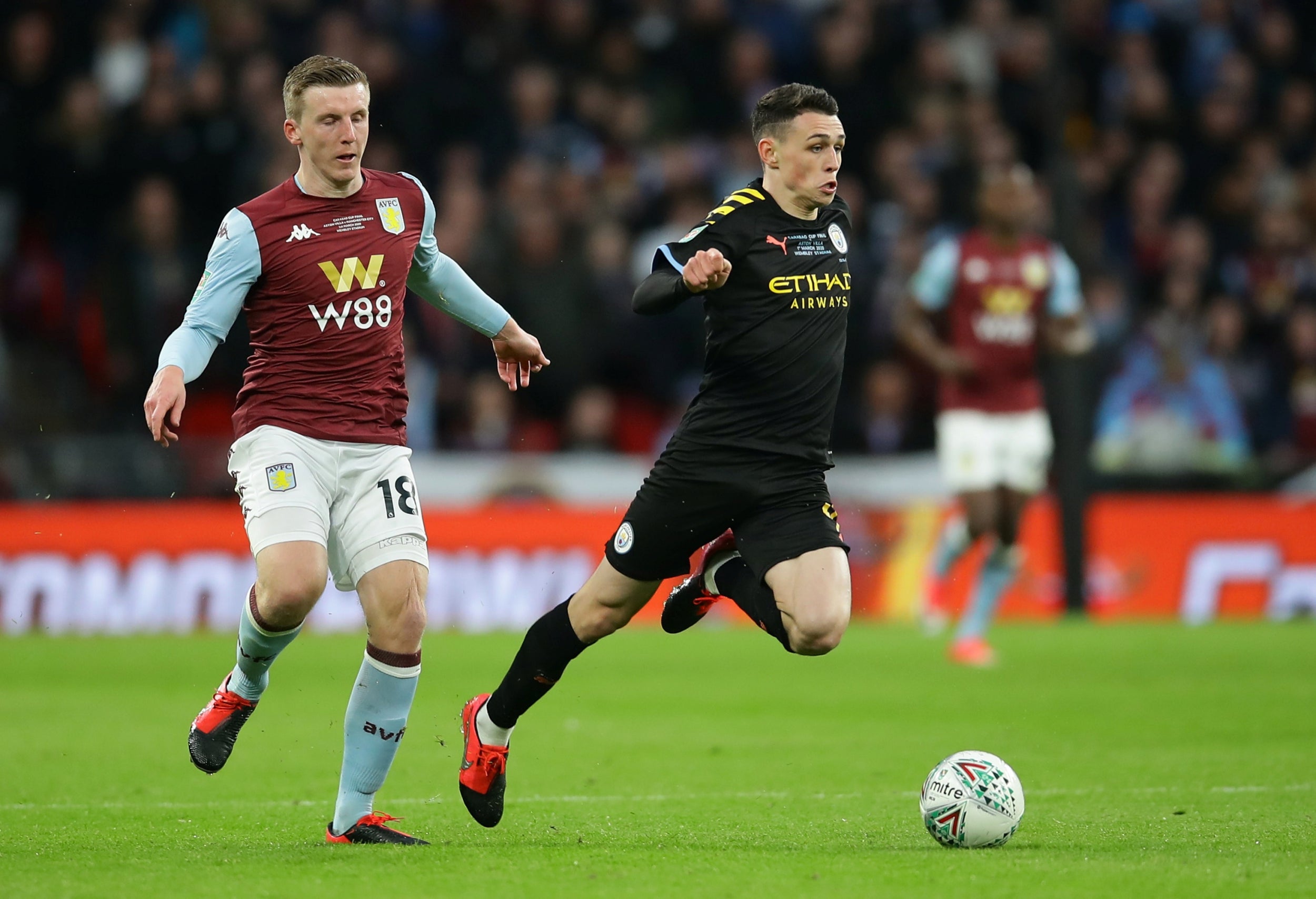 22/25

Phil Foden – 8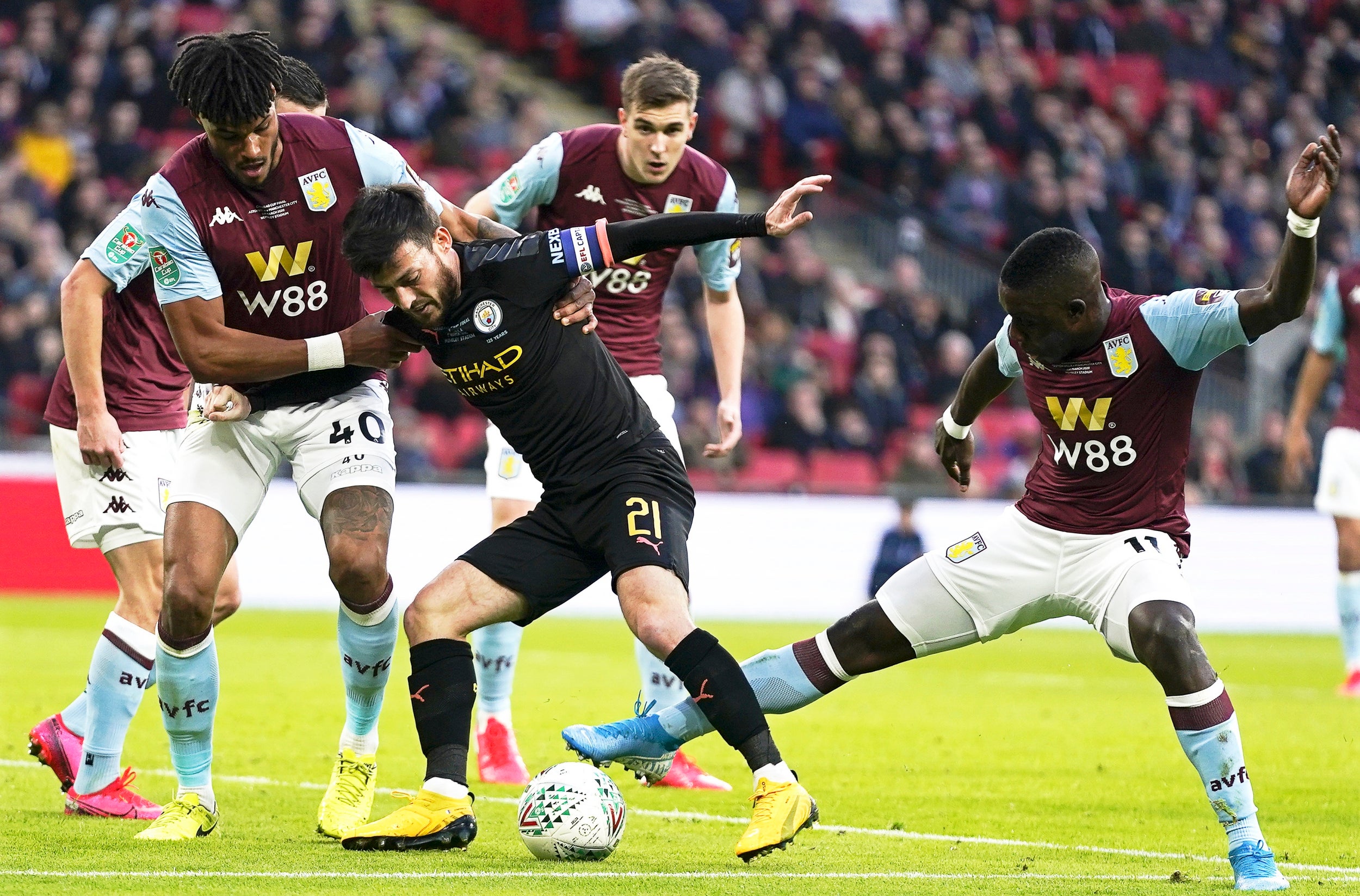 23/25

David Silva – 6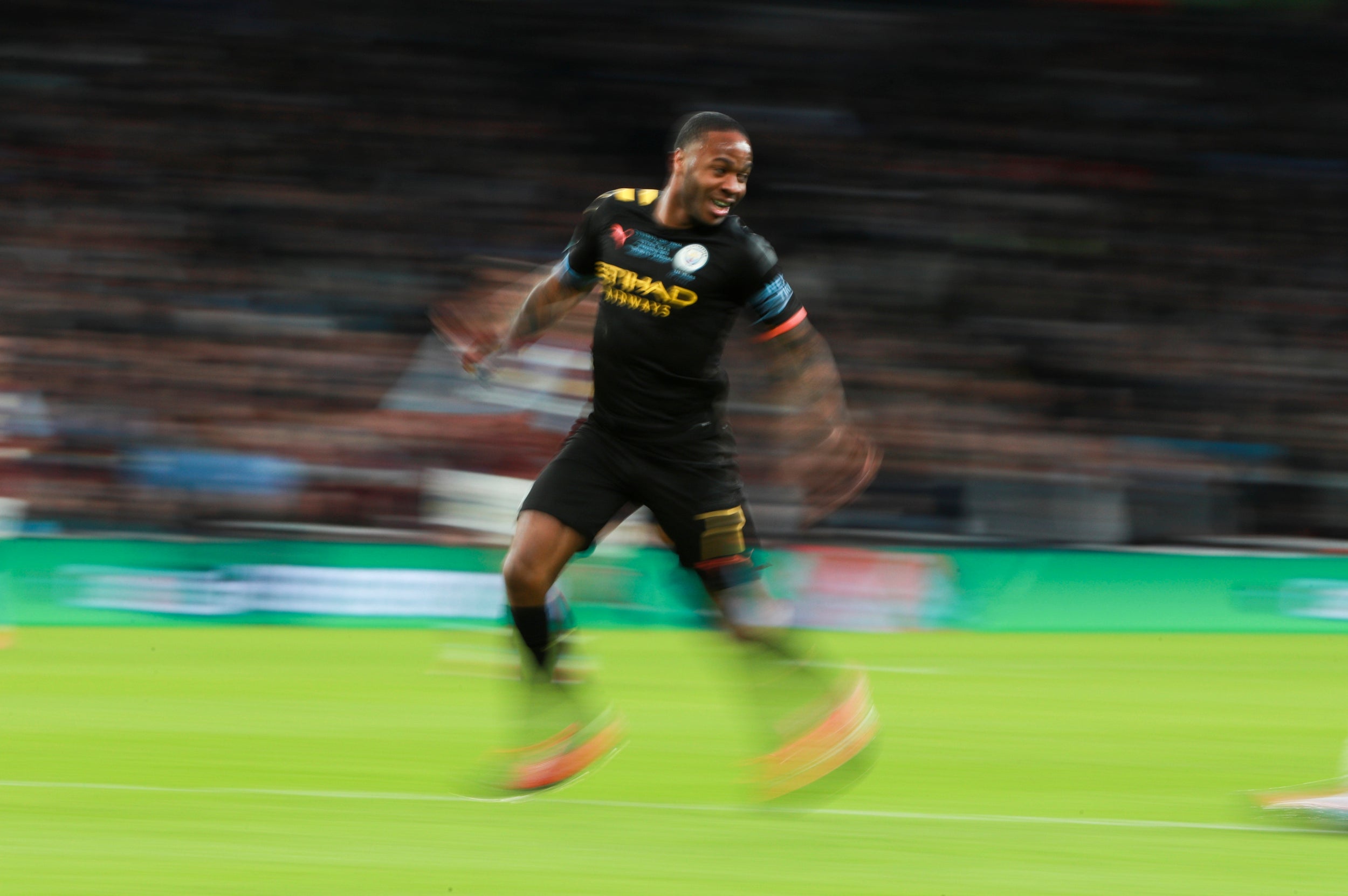 24/25

Raheem Sterling – 6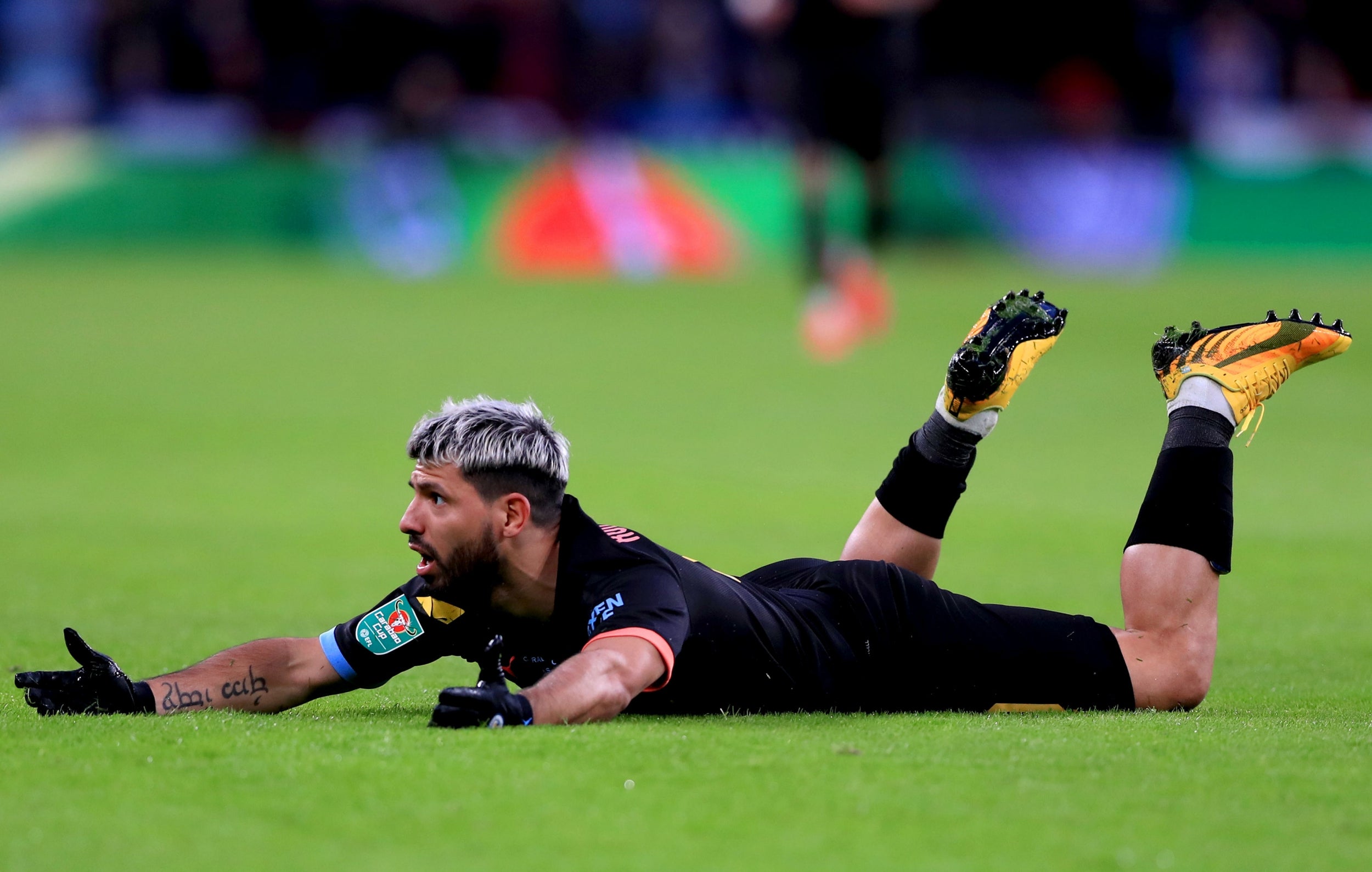 25/25

Sergio Aguero – 7

That lifeline enthused them in the second half and they only upped the resilience, pressing City high which is not always the smartest tactic, but a brave one.

Nyland pushed a Rodri header around the post and saved Bernardo Silva's low shot with his legs, but Villa did largely well to restrict Guardiola's potent offensive weapons.

Having not done enough to test Claudio Bravo, they gave City a scare and their supporters a louder voice with normal time running out.

Bjorn Engels headed an excellent cross goalwards, which the City stopper pushed onto the woodwork during an edgy, tight finish.

City saw out the game to ensure a hat-trick of League Cup titles with Guardiola winning his 21st of 25 finals as a manager, including all six with this side.

The design of the final was not predicted before kick off and certainly not after 30 minutes so it is credit to Smith's men that they made much more of a fist of it than was expected.

There were no champagne showers for Villa, no chance for Grealish to know what it felt like to hold the trophy above his head like Andy Townsend did in 1996, but there was still the victory of spirit and fight.

They did, after all, offer their supporters a getaway and the opportunity to feel alive in this, to believe, to dread rather than welcome the final whistle.

And that is why, over the sound of the blaring music as the presentation was being readied, the most distinct sound was still "Villa, Villa, Villa."

Source: Read Full Article