It was Narcís de Carreras, a lawyer with close ties to the Catalan Regionalist League, who coined Barcelona's iconic slogan, selling line and soporific cliché: Mes que un club. The late club president is, of course, of no relation to Jeffrey Wright's eponymous Dr Valentin, but then the modern Barcelona boasts all the division, distrust, and necessary evil to rival an East Coast cartel.
Rarely has a motto touted so religiously stood for so little. "More than a club because we feel that such values as humility, ambition, effort, teamwork and respect are just as important a part of the way we play as winning," reads a sleek doctrine on the club's website. Yet, Barcelona head into Sunday's Clasico against Real Madrid having charged from dispute to accusation and internal catastrophe to public scandal.
In the last weeks alone, Josep Maria Bartomeu, the club's 40th president, has been forced to deny paying a social media firm nearly €1 million to discredit Barcelona's own players, and rivals to his presidency, on social media. Well, they paid, he accepted, just not for those posts. Gerard Pique, one of those targeted in the tweets, responded by calling a journalist defending Bartomeu a "puppet". Lionel Messi, with typical reticence, described it as "a bit weird".
Download the new Independent Premium app
Sharing the full story, not just the headlines
It's certainly one of the more curious crimes to register on football's moral ledger. Football's own Analytica moment, complete with all the ugly, underhand tactics, yet in this instance comically botched.
Luckily, though, like a bespectacled Chucky, Bartomeu has other strings to pluck. This is, after all, a man who negated the threat of a five-year jail sentence over alleged tax fraud relating to Neymar's transfer in 2013 – the same offence which saw his predecessor, Sandro Rossell, jailed. After all, nothing preaches "respect" like a president serving hard time.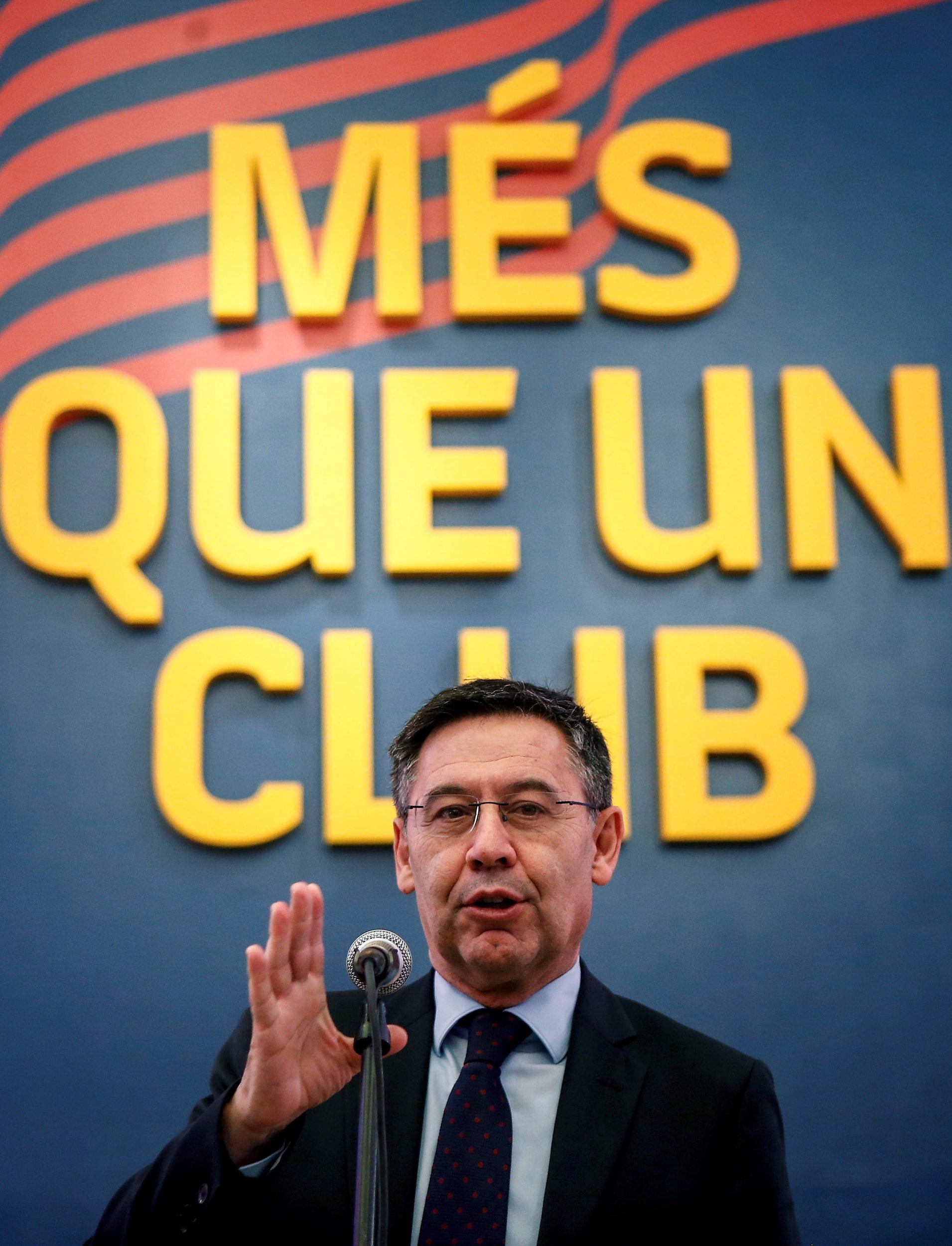 "Humility" is another value which particularly grates at times like these. The protracted sacking of Ernesto Valverde last month descended into a pantomime fit to rival Ratner. Sporting director Eric Abidal's conspicuous – and unsuccessful – talk with Xavi at a lunch in Qatar and Valverde's death foretold in every newspaper before even getting to Messi's outrage at being implicated in the manager's dismissal. "A bit ugly," admitted Andres Iniesta. "Unpleasant."
It is the malicious and unsightly which has diluted the unparalleled purity Barcelona came to represent under Pep Guardiola. Like him, the core of that team who grew up together in La Masia have since left and taken those values with them. The concept of "teamwork", or "brotherhood" as Carles Puyol put it, feeling rather more abstract when current midfielder Arturo Vidal is suing the club over bonus payments in between starting in the Champions League.
It views like a Scorcese pastiche, but that is only a small window into the last few torrid months at Barcelona, where grace on the pitch had for so long masked what now lurks in plain sight. Typically, for all their woes, Quique Setien's side remain top of LaLiga, two points clear of Madrid. But as Guardiola once said, and Valverde rapidly – or not – found out after winning back-to-back titles: "Barcelona is a special place where winning the league is not enough."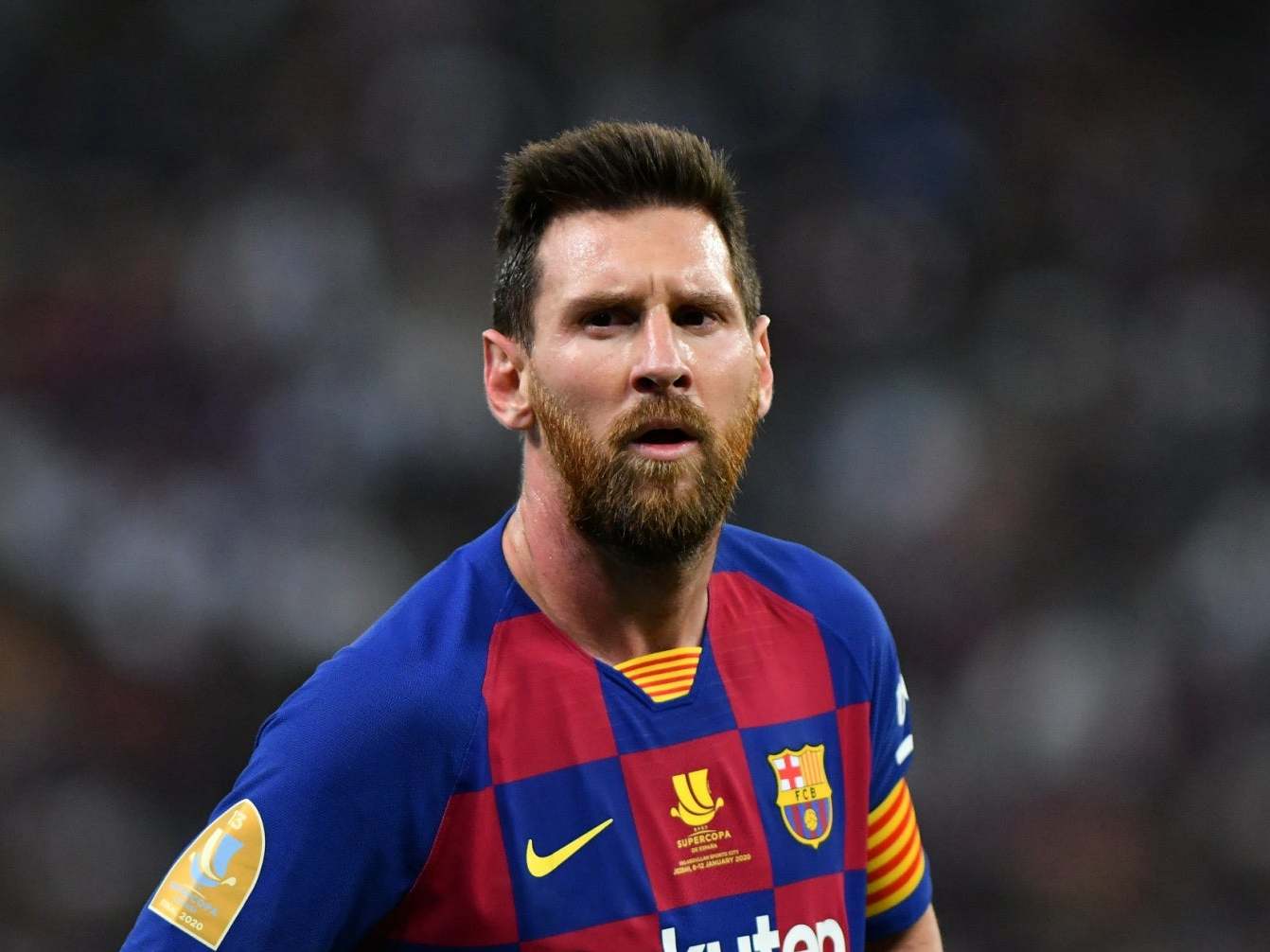 But the problem now isn't that winning is not enough, it's that it has become absolutely everything, at all costs. From shelving their charitable partnership with Unicef to signing a then-world record kit sponsorship deal with Qatar, to a Fifa transfer ban for illegally signing underage players and a constant political battle over a power too great to share. The last decade has seen Barcelona shed its values like a Russian doll with each passing disaster.
For years, Messi has gilded the cracks and laced them with silverware. He's the barrier between those atmospheric heights on the pitch and the simmering mutiny which threatens to despoil them. But one day, in the not so distant future, even he won't be able to dig the club's values from a shallow grave.
That is the crippling realisation the club faces. Speculation over an exit clause in Messi's contract was just another angst-inducing reminder of that. Players such as Ousmane Dembele and Antoine Griezmann, brought in at astonishing prices, are not even vaguely relatable to what Barcelona stands to lose.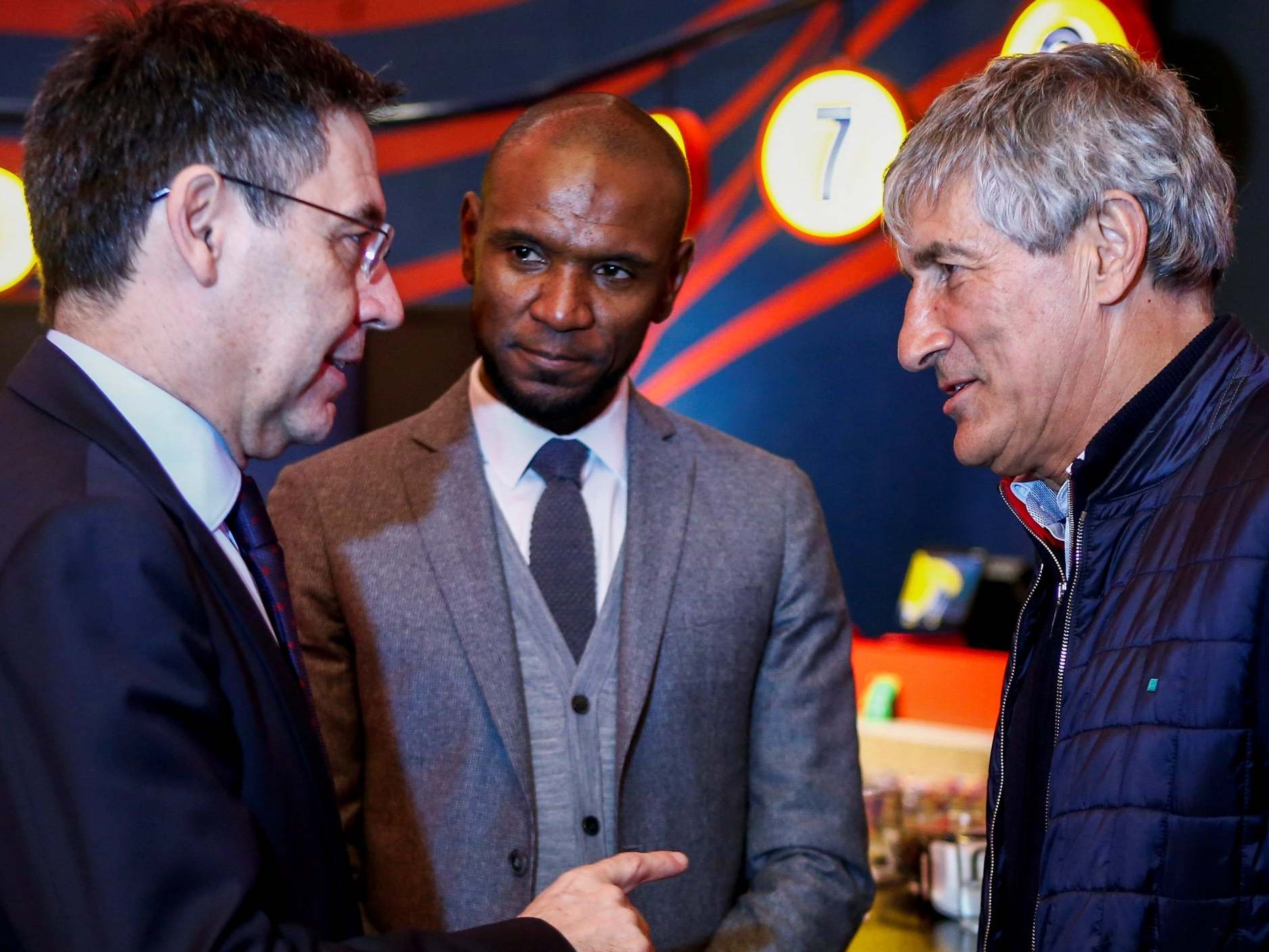 But when even Messi's talent ages, and he can no longer disguise and subdue the chaos, the real question for a club that will always be successful is what Barcelona actually wants to stand for.
Until then, revenues will continue to rise, another LaLiga titles beckons, and the soul of the 'purest' club continues to grow colder: pockets fuller, always as grandiose, but without the charm that captured a generation. Eventually, that boardwalk will run out of road.
Watch El Clasico exclusively on LaLiga TV, available on Sky TV channel 435 or via Premier Sports.
Source: Read Full Article