British cyclist Laura Kenny has been lauded for an incredible display of stoicism after battling through a dangerous five-bicycle crash to finish 12th in the Track Cycling World Championships.
The four-time Olympic champion came off her bike late in the first race and was hit by two riders in a dramatic series of collisions that left five competitors needing treatment.
Kenny — who is still recovering after breaking her shoulder only a month ago — was pictured bleeding heavily from her right eye, which required several stitches.
Download the new Independent Premium app
Sharing the full story, not just the headlines
"When I came down I knew my shoulder was OK and that was all I cared about and then the blood gushed out of my face and I thought 'now what have I done?'" she told the BBC.
Despite it being clear that the crash had scuppered her chances at a podium finish, Kelly decided to finish the omnium competition after receiving the all-clear from British Cycling medics who tested her for concussion.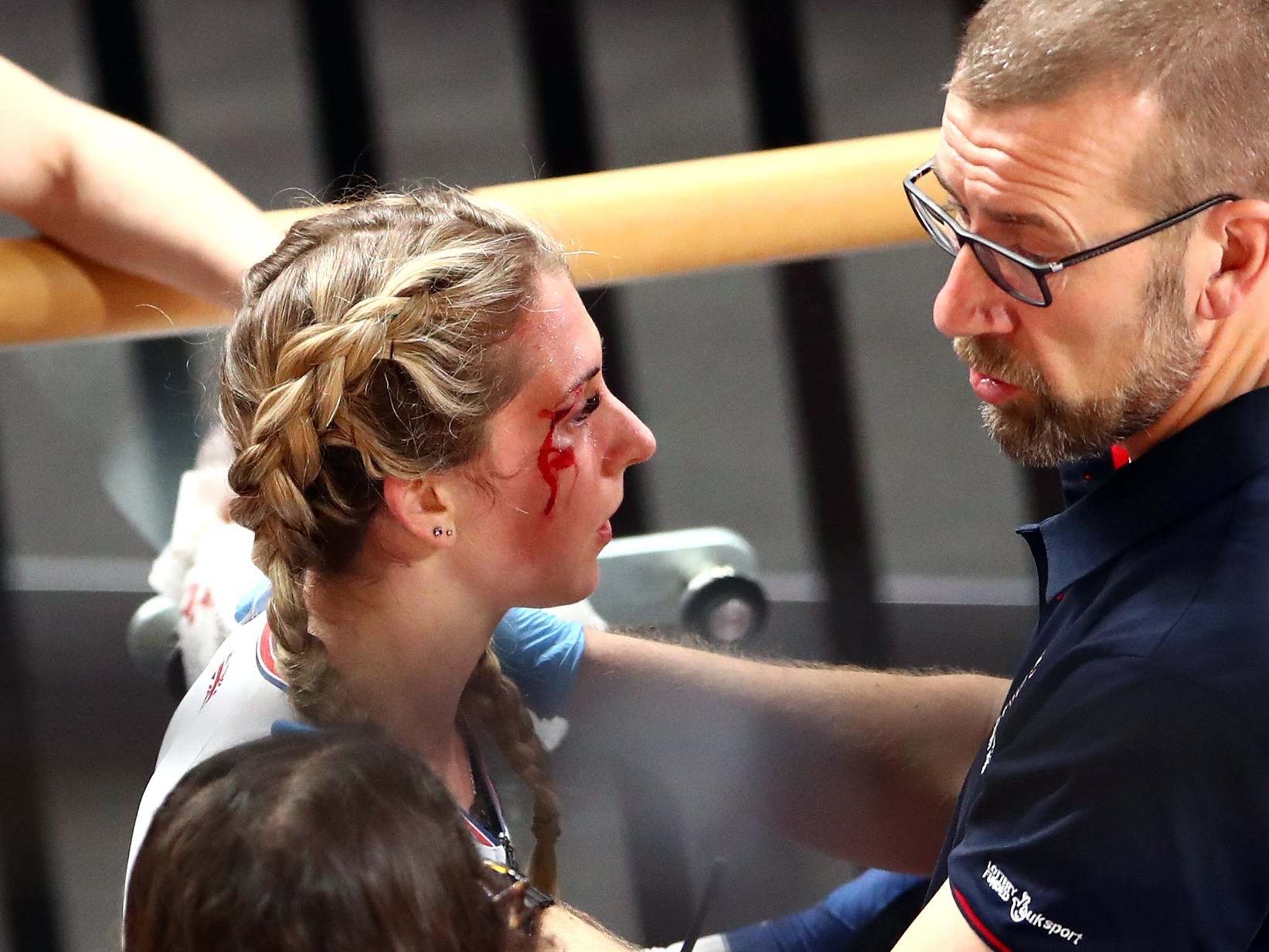 "I am glad I carried on. I need to be in races, otherwise in six months time I will feel nervous," she said, explaining the races had been a vital learning opportunity ahead of the 2020 Olympics, currently to be held in Tokyo.
Kenny's first son, Albert, was born in August 2017. She returned to competition six months later, and attended her first training camp without him at the start of 2020.
"I have not sacrificed all this time from Albie for no reason," Kenny told the broadcaster. "I go away so much, spend so much time away from him and I want him to have this experience in Tokyo. Call it blind faith, but I still think I can win there."
Aside from the crash, the 27-year-old athlete enjoyed several successes in Berlin, winning team pursuit silver on Thursday despite previously planning not to race in the event because of her shoulder injury, and finishing fourth in Wednesday's scratch race.
Additional reporting by PA
Source: Read Full Article